Double Heart Attack Survivor Launches Women's Heart Support Group at Scripps Clinic Rancho Bernardo
Monthly sessions will provide education, compassion and empowerment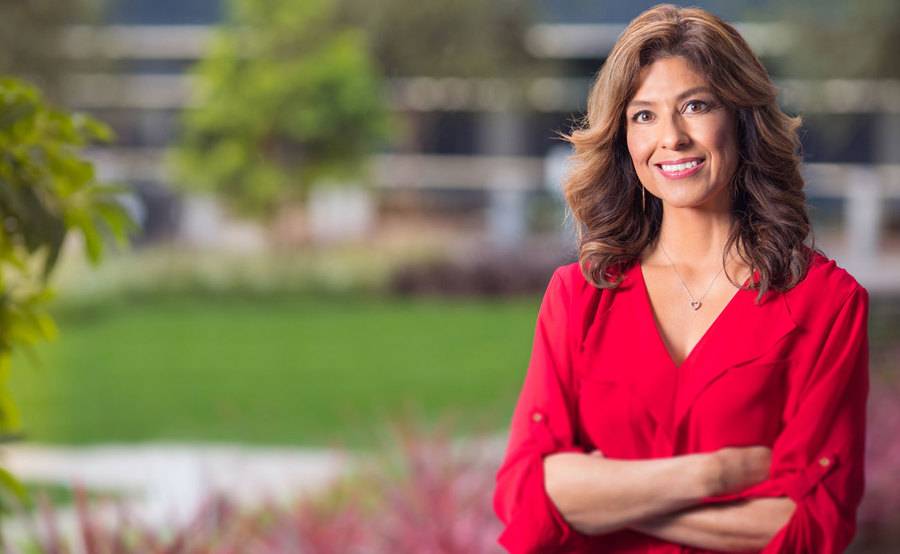 Monthly sessions will provide education, compassion and empowerment
Bertha Verde was in the prime of life when two heart attacks hit her. The first one came just after she had wrapped up a boot camp exercise program.
Now, a year and a half into her recovery, the 53-year-old Poway woman is launching a women's heart disease support group at Scripps Clinic Rancho Bernardo in order to share the lessons she has learned while traveling along her health journey and to meet others who have navigated a similar path.
"Over the past 18 months, I realized how important it is to connect with other women who share similar experiences," said Verde, who recently completed a support group leader training program with WomenHeart, a national nonprofit coalition for women with heart disease. "Starting this group in San Diego provides a place for local women to share important heart health information that will empower them to take charge of their heart disease."
Scripps Health is a founding member of WomenHeart's National Hospital Alliance, an organization that provides education and support to women living with heart disease. Through this partnership, WomenHeart and Scripps offer San Diego women gender-sensitive cardiovascular care, educational materials, programs and support groups. The new group in Rancho Bernardo is one of several available throughout the county. 
The Rancho Bernardo group's first meeting is scheduled for Feb. 9 from 5 to 6:30 p.m. at Scripps Clinic Rancho Bernardo, located at 15004 Innovation Drive. The monthly meeting, held on the second Thursday of each month in the 4th floor administrative conference room, is free and open to women who are living with heart disease or have suffered a heart event.
Meeting programs will vary from month to month. For example, experts will be invited to talk about different kinds of heart conditions, heart attack prevention, blood pressure, exercise and nutrition. The meetings also will include time for participants to network and share experiences.
Cardiologist endorses support group
"Support groups such as this one are a highly effective way to share experiences, increase knowledge and awareness, and make peace with that is going on in one's own life," said Poulina Uddin, MD, a board-certified cardiologist and one of four female physicians leading the new Scripps Women's Heart Center at the John R. Anderson V Medical Pavilion on the Scripps Memorial Hospital La Jolla campus.
The new center offers expert cardiology care for women by women.
"Heart disease and heart attacks often goes undiagnosed and unrecognized in women, in part because classic risk factors aren't always present and women actually can experience very different heart attack symptoms – neck or jaw pain or fullness, and back pain -- than those experienced by men," Dr. Uddin said. "By sharing their experiences with others, women can find they are not alone."
Heart disease is the leading cause of death for women in the United States, killing more than 280,000 women in 2013, according to the Center for Disease Control and Prevention. Yet only 54 percent of women are aware of that fact.
Silent threat of heart disease
For many women, heart disease is a silent threat that goes undiagnosed until symptoms of a sudden heart attack, heart failure or stroke surface.
That's what happened to Verde.
She was home one night eating a bowl of vegetables when she started experiencing numbness in her left arm and pain in her neck that radiated into her teeth. Doctors determined she had suffered a heart attack due to complete blockage of her left anterior descending artery, which supplies blood to more than half of the heart muscle. Two stents were placed to open the artery.
Further testing by Verde's Scripps Clinic cardiologist Todd Hitchcock, MD, determined she suffered from spontaneous coronary artery dissection, an uncommon condition that happens when tears form in a heart blood vessel and block blood flow. The condition typically affects healthy women in their 40s and 50s who haven't experienced signs of heart disease.
A second heart attack struck her a week later.
"I am pretty fit, so all of this came as a complete surprise to me," she said.
After her recovery, Verde started looking for other women who could relate to her experience. She found some resources online, but she wanted an outlet for connecting with women in her community. That's when she decided to become a WomenHeart champion and to start a support group network in the north inland area of San Diego County.
"It was definitely not an easy journey to recovery," Verde said. "I want other women to know that they aren't alone and that it is important for them to learn more about their condition before it is too late."
Learn more about Scripps Health, a nonprofit integrated health system in San Diego, Calif.