Chris Cox Chose Proton Therapy to Treat Recurrent Thymoma
Targeted therapy meant less radiation to his heart and lungs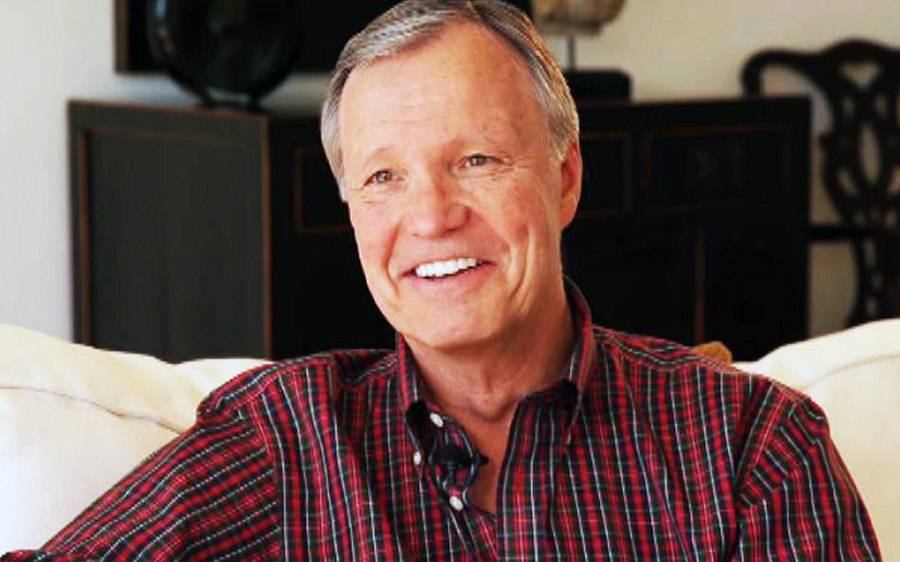 Targeted therapy meant less radiation to his heart and lungs
As a 17-year member of the U.S. House of Representatives, White House staff member during the Reagan administration and former Chairman of the U.S. Securities and Exchange Commission (SEC), Christopher Cox is no stranger to challenges. In late 2005, he was looking out of his office window at the Capitol Building when his physician called Chris with a new challenge: he had thymoma. This very rare form of cancer spreads locally in the chest rather than through the bloodstream; however, if treated early enough, there is a very low chance of recurrence. 
Chris' case appeared to be typical and, following surgery, he received a clean bill of health – until 11 years later, when doctors discovered the cancer had returned with a vengeance. It had spread within his pleural cavity, the space between the two thin membranes that line and surround the lungs, as well as to his diaphragm, left lung and heart.
Exploring cancer treatment options
Although this surgery was far more complicated, Chris' surgeons successfully removed all visible cancer. The concern then became the invisible, microscopic cancer that might still remain in his chest cavity, which could spark another recurrence. He had already received chemotherapy when his chest was open during surgery. The only remaining treatment available to him was radiation.
Chris initially explored conventional X-ray radiation, and was impressed with the new techniques, such as arc radiation, that more carefully focus the X-rays on the critical areas needing treatment, resulting in less "scatter" on surrounding areas.
"But because in my case the intended targets of radiation included my heart and my left lung, the health risks posed by unwanted scatter were much higher," Chris explains. "Several experts recommended that I explore proton beam radiation, which would be more sparing of those vital organs."
Choosing proton therapy at Scripps
After consulting with his surgeon and the radiation oncology specialists at Baylor University in Houston, Chris opted for a treatment plan recommended by Scripps Proton Therapy Center radiation oncologist Huan Giap, MD. 
"The benefits of Dr. Giap's plan were clear. The radiation to which my heart and lung would be exposed was substantially reduced, even as the radiation dosage to the cancer was increased," Chris says. "The fact that more radiation could be delivered more safely was a critical element, since the aim was to kill any and all microscopic cancer in my chest."
Chris, who lives in Orange County, traveled to San Diego to begin proton therapy at Scripps. He received treatments five days a week for seven weeks.
"The experience was entirely painless, and the staff unfailingly professional and courteous. The Scripps Proton Therapy Center itself is a brand-new facility, open and airy, located in one of the most beautiful parts of the world," he says. "Even the daily drive to and from Scripps along the Pacific Coast Highway was in itself therapeutic."
Because his surgery had been so extensive, Chris was still feeling significant side effects when his treatments began. Though the proton therapy added to the fatigue he was already feeling and made it difficult to carry on his usual activities, Chris did not feel any worse for wear during his proton treatments.
Now, Chris says he is feeling better day by day. Recently, he resumed his career as a partner at international law firm Morgan Lewis & Bockius and president of the firm's strategic consulting group.
"I'm enormously grateful to the team at Scripps, led by Dr. Giap, for the world-class care they provided and the modern technology they so expertly deployed for my benefit," he says. "I would most assuredly recommend the Scripps Proton Therapy Center to anyone else who needs radiation treatment as I did."