New Study Links Low Vitamin D to Muscle Injuries in NFL Prospects
Brian Rebolledo, MD, of Scripps Clinic, is study's lead author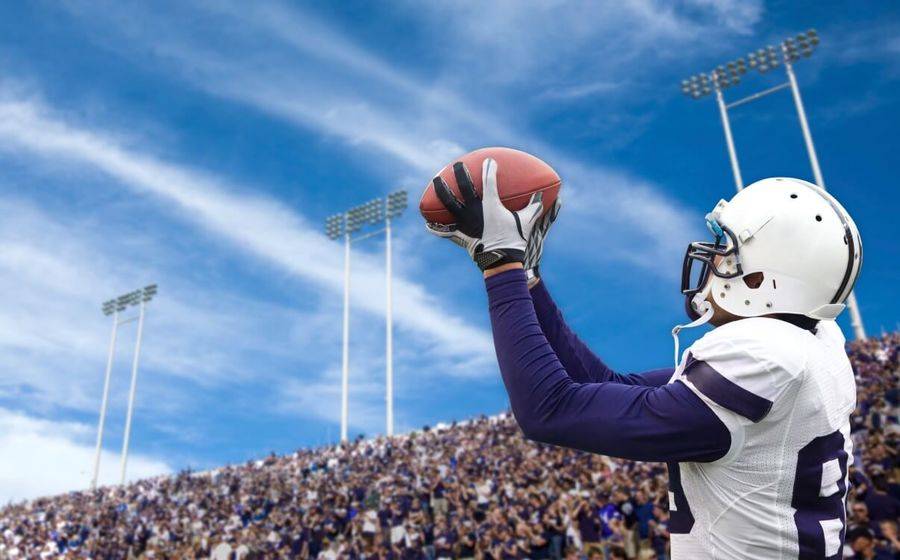 Brian Rebolledo, MD, of Scripps Clinic, is study's lead author
Crushing tackles and jarring collisions aren't the only injury risks for college football players. According to a new study, low vitamin D levels appear to be leaving some of the game's most promising pro prospects sidelined by muscle injuries.
The study included athletes who took part in the NFL Scouting Combine, an annual showcase where college football players perform physical and mental tests for NFL talent evaluators. Researchers analyzed data that was collected from 214 players at the 2015 combine, including their vitamin D levels, age, position, race, injury history and whether they had missed any college games due to a lower extremity muscle strain or core muscle injury.
Key research findings
Their analysis found that overall, 59 percent of the athletes had below-normal levels of vitamin D. Researchers also found that 56 percent of the players with low vitamin D experienced a lower extremity muscle strain or core muscle injury while playing in college, which jumped to 73 percent if severely deficient. Among players with normal vitamin D levels, 40 percent had experienced such injuries – a statistically significant difference between the groups.
Additionally, of the 14 study participants who missed at least one collegiate football game due to a muscle injury to a lower extremity or core region, 86 percent were found to have significantly low levels of vitamin D.
The study was published online on Dec. 21 by Arthroscopy: The Journal of Arthroscopic and Related Surgery.
"We were interested in vitamin D in this population because it's been shown to play an important role in muscle function and strength, which is critical to the high-performance athlete," said Brian Rebolledo, MD, an orthopedic surgeon at Scripps Clinic and the lead author of the study. "Most of the past research into the harmful effects of low vitamin D has focused on the elderly, but relatively few studies have examined this association in the elite athlete."
Disparities and similarities
Additionally, the 2015 NFL combine study found that 70 percent of black athletes had low levels of vitamin D, compared to 13 percent of white athletes. There were no meaningful differences in vitamin D levels between skill position players (quarterbacks, running backs, receivers, defensive backs and kickers) and linemen/others (offensive and defensive linemen, linebackers and tight ends). The average age of study participants was 22.
"This study suggests that monitoring and treating low vitamin D may potentially be a simple way to help prevent certain muscle injuries," Dr. Rebolledo said. "Additional research needs to be done to see if boosting vitamin D levels leads to improved muscle function and fewer injuries."
The observational study was based on a retrospective review of deidentified player data. It builds on a handful of recent studies that have found vitamin D deficiencies among active NFL players and collegiate basketball players.
Beyond the elite athlete
Dr. Rebolledo said the findings could be meaningful to a broad range of athletes, from competitive to recreational. "It's a good idea for adults to have their vitamin D levels monitored and to ask their doctors about options if their levels are low," Dr. Rebolledo said. "Whether you're training for a marathon or walking your dog around the block, it's important to maintain good muscle and bone health, and vitamin D plays a key role."
Vitamin D deficiency reportedly affects nearly 42 percent of adults in the United States. Low vitamin D may result from poor dietary intake, lack of adequate sunlight exposure or poor absorption due to various causes (such as inflammatory bowel disease and celiac disease).
The two main ways to get vitamin D are by skin exposure to sunlight, which can carry potential risks, and by taking vitamin D supplements. Some foods also provide vitamin D, including egg yolks, salmon and fortified milk, orange juice and cereal.
Learn more about Scripps Health, a nonprofit integrated health system in San Diego, Calif.