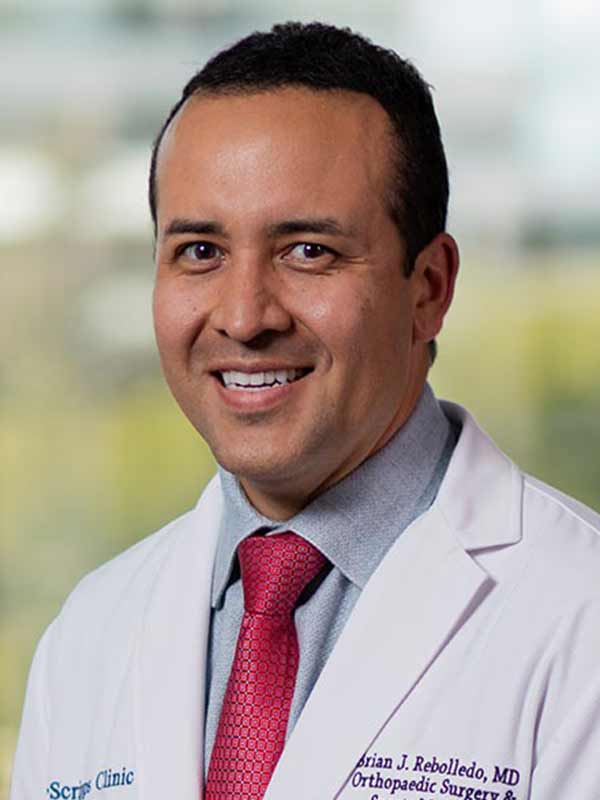 Specialties
Orthopaedic Surgery, Sports Medicine
Orthopaedic Surgery
Expertise
Orthopaedic Sports Medicine
Orthopaedic Surgery
Specialties
Orthopaedic Surgery, Sports Medicine
Orthopaedic Surgery
Brian J. Rebolledo, MD, specializes in sports-related injuries of the hip, knee, shoulder and elbow. He has clinical expertise in minimally invasive arthroscopic surgery, as well as complex reconstruction of these joints. His advanced training includes a focus on hip preservation/femoroacetabular impingement aimed at correcting developmental disorders and athletic injuries of the hip in active patients.
Board Certifications
American Board of Orthopaedic Surgery, Orthopaedic Surgery, 2019
Medical Education
Weill Cornell Medical College, MD, 2011
Residencies
Hospital for Special Surgery, Orthopaedic Surgery, 2016
Fellowships
Stanford University Hospital, Sports Medicine/Orthopaedic Surgery, 2017
Publications
See a listing of Brian Rebolledo's publications on PubMed, a service of the National Library of Medicine.
PubMed is a third-party website with no affiliation with Scripps Health.