Scripps Organ Transplant Expert Explains Procedure on KUSI
Randolph Schaffer, MD, sheds light on compatibility issues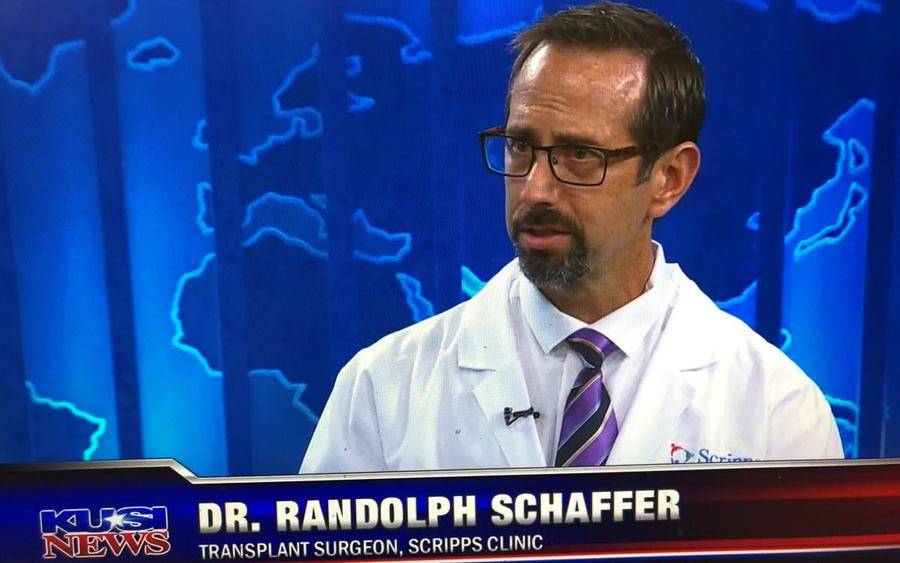 Randolph Schaffer, MD, sheds light on compatibility issues
Randolph Schaffer, MD, a transplant surgeon at Scripps Clinic, recently explained how organ transplant procedures work on KUSI.
Dr. Schaffer discussed donor-recipient issues during the in-studio interview, which followed a news report that a planned kidney transplant involving a local police officer and a dispatcher had been called off due to compatibility issues.
View the KUSI story below.