The Importance of Sports Physicals for Young Athletes
Physicals can help kids gear up for the season — and a healthy life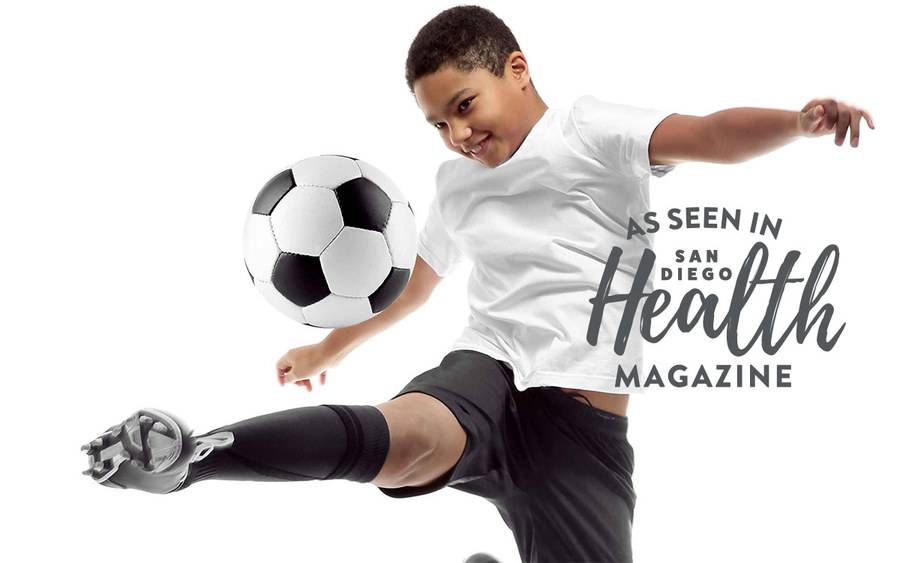 Physicals can help kids gear up for the season — and a healthy life
About 44 million kids in the US play at least one sport. That's great for their fitness and social development, but the pressure to win can raise the intensity to unhealthy levels. That has led to a 25 percent increase in overuse injuries — and a spike in their severity, says Paul Stricker, MD, a Scripps Clinic sports medicine pediatrician, Olympic physician and author of "Sports Success Rx!" "Stress fractures unheard of in children just a few years ago have become relatively common. That's what we get when we train kids at adult levels." 
Despite their best intentions, parents and coaches can be to blame. Placing too much focus on athletics too early is counterproductive. It can lead to stress and burnout, and starting sports before age four doesn't improve ability. When it comes to weights, only very light lifting is appropriate before puberty. 
Use ice — not anti-inflammatories — to treat pain after injury or strenuous activity; the latter may mask symptoms, leading to more severe injury in the future. Additionally, there is no substitute for a well-balanced diet, so avoid seeking nutrients from vitamin supplements, which they could be getting through food. 
It may also help to redefine success in terms other than winning, like improvement, development, health and fun. Young athletes can always get advice from a physician by way of a sports physical. Most states require students to undergo a physical before they can play sports, but there's never a bad time to get one. A doctor can gauge the body's maturity, measure fitness, detect existing injuries and determine the likelihood of future injury; they can likewise give advice on how to avoid injury, or how to play with an existing condition, such as asthma.
Sports physicals are available at Scripps HealthExpress convenient walk-in clinics located at Scripps Clinic and Scripps Coastal Medical Center locations throughout San Diego County, as well as at your Scripps primary care physician's office.
This content appeared in San Diego Health, a publication in partnership between Scripps and San Diego Magazine that celebrates the healthy spirit of San Diego.