What Are Treatments for Neck and Back Pain?
Minimally invasive procedures treat many spine conditions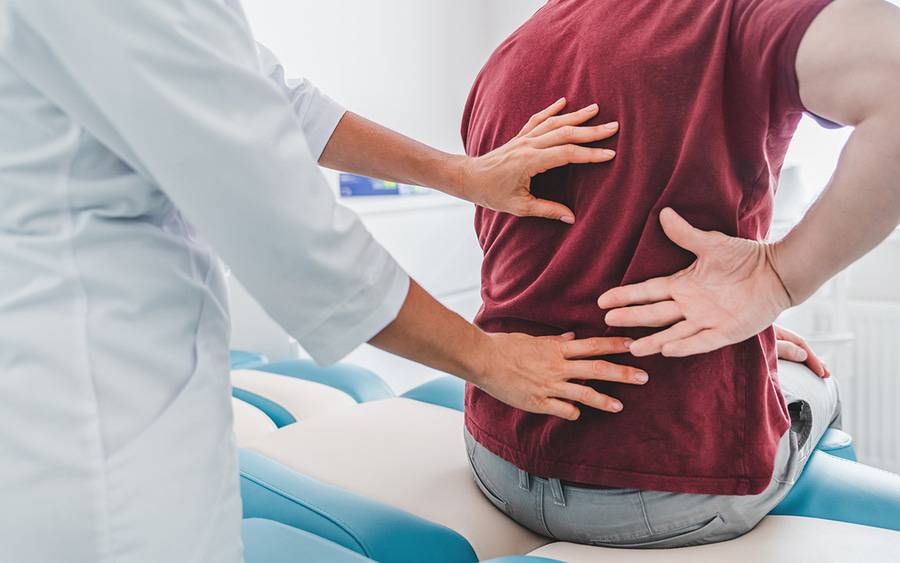 Minimally invasive procedures treat many spine conditions
Most people will experience neck or back pain at some point in their lives. It could be due to an accident or simply just getting older. However, it happens, it can make many daily activities difficult to do.
Treatment for neck or back pain depends on the type of pain you have and its cause. Most of the time it is a short-term condition that gets better without any treatment. Other times it's important to seek medical advice.
You should see a doctor if you have numbness or tingling or severe pain that does not improve with rest. Your doctor may recommend medication, injections, physical therapy and other treatments.
In some cases, back and neck pain is more complicated and requires a team of medical professionals to diagnose and treat.
When to consider spine surgery
Surgical treatment is considered only when nonsurgical approaches fail to do the job. Surgery is an option only with a diagnosis based on imaging and a physical exam.
If you're a candidate for spinal surgery, your doctor may refer you to a spine surgeon, either a neurosurgeon or an orthopedic surgeon.
Surgery can help fix certain spine conditions, including:
Degenerative disc disease
Herniated disc
Compressed nerves
Osteoarthritis of the spine
Spinal compression fractures or spinal stenosis (narrowing of the spinal canal)
Cervical radiculopathy (pinched nerve)
Most of these conditions can be treated with minimally invasive techniques that involve making one or more small incisions.
"While most people with back or neck pain will improve with non-operative treatments, many other patients with spinal disorders can benefit from minimally invasive procedures that can significantly improve their quality of life," says Jamieson Glenn, MD, a spine surgeon at Scripps Medical Center Jefferson in Oceanside and Scripps Clinic Encinitas.
Surgery options for neck pain are designed to remove a damaged disc in the cervical spine.
In an anterior cervical discectomy and fusion, the damaged disc is removed through an incision in the front of the neck. It is replaced with a bone graft and stabilized with a metal plate and screws.
Surgery options for back pain include laminectomy, a procedure that relieves pressure on the nerve roots or spinal cord. It is used to treat spinal stenosis. Part or all the lamina, the back part of the vertebra that covers the spinal canal, is removed to allow more space for compressed spinal nerves.
As with any procedure, there are risks associated with spine surgery. Your doctor will discuss the risks with you and take measures to help avoid potential complications.
What is the recovery time for minimally invasive surgery?
Recovery time varies, depending on the type of surgery. Deciding when to return to work depends on the patient's healing and occupation.
For a relatively simple surgery, such as a laminectomy, patients may go back to desk work in a couple of weeks. More physical occupations could require six weeks.
Recovery from spinal fusion surgery can take longer. It can take six weeks to return to an office job. It can take three months for physical work.
Physical therapy is recommended to help patients safely gain strength to resume activities. It may start two weeks to three months after surgery, depending on the procedure.
Spine specialists at Scripps
Spine specialists at Scripps — both orthopedic surgeons and neurosurgeons — provide some of the most advanced minimally invasive spine procedures to treat many type of back and neck pain conditions.
Read our infographic for more information about minimally invasive spine procedures.
During the COVID-19 pandemic, many hospitals have postponed elective surgeries due to staffing shortages or to make room for COVID patients. Unless there is a medical emergency, many spinal procedures fall into the elective category. While back or neck pain can be painful or limiting, it is usually not life threatening and surgery can safely be postponed.
The American Academy of Orthopaedic Surgeons says simple nonsurgical treatments can help alleviate painful symptoms until surgery can be rescheduled. It's important to stay in touch with your surgeon, especially if you have any questions or problems