6 Healthy Holiday Gift Ideas
Scripps offers six simple ways to give the gift of good health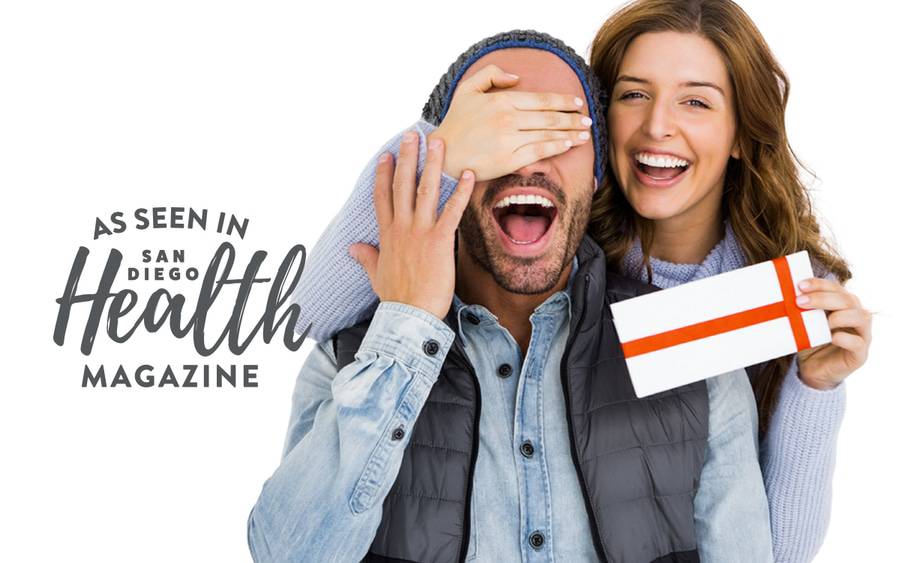 Scripps offers six simple ways to give the gift of good health
Make the holiday season — and the whole year — healthier by giving and requesting gifts that promote wellness.
The following gift ideas make it easier to eat healthier, sleep better or exercise more.
1. Juice your way to five a day
A juicing machine or blender is ideal for families with picky eaters, or anyone looking for ways to use produce before it goes bad.
"Making juice is a simple way to add more fruits and vegetables to your diet," says Armdabi Chung, DO, a family medicine doctor at Scripps Clinic Rancho San Diego. "Just remember that juice contains less fiber than whole fruits and veggies. That's because many juicing machines leave behind the nutritious pulp." Increase your fiber intake by adding some of the leftover pulp back into your freshly squeezed OJ.
Dr. Chung adds that if your loved ones have a history of diabetes, consult with your primary care doctor regarding the amount of fruit they use to make juice.
2. A portable surface for staying fit — or Zen
These days, yoga mats are as stylish as they are functional. Whether you practice in a studio or at the beach, the ideal mat is nonslip, comfortable and easy to transport and store.
Sleep masks are an inexpensive way to improve sleep quality. "Our brains produce melatonin, a hormone that controls sleep-wake cycles, in response to darkness," says Dr. Chung. "A sleep mask can help block ambient light that makes it hard to fall or stay asleep." Sleep masks also help prevent distractions, like staring at the alarm clock, and are safer than medicinal sleep aids.
4. Burn calories anytime, anywhere
You don't need a gym membership to stay healthy. Jumping rope improves cardiovascular health while strengthening muscles and bones. New digital jump ropes with LCD displays even count calories and number of jumps for you.
5. Keep track of vital stats
Wearable fitness trackers make it easier than ever to set and reach your health goals. Many of today's models help you log exercise and count calories while tracking heart rate, sleep and daily step count.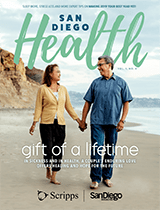 This content appeared in San Diego Health, a publication in partnership between Scripps and San Diego Magazine that celebrates the healthy spirit of San Diego.