Barley, Asparagus and Strawberry Salad Recipe
This fresh, colorful salad is high in fiber and full of taste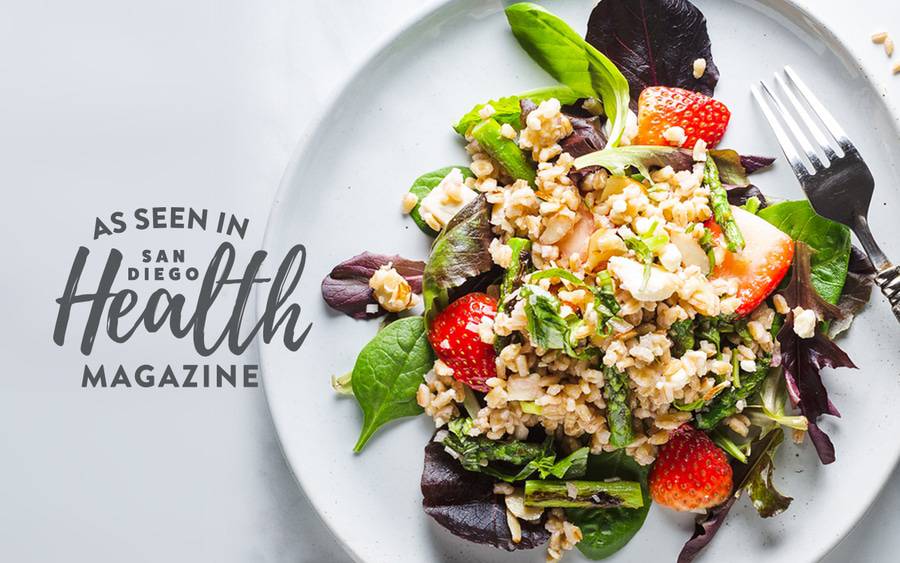 This fresh, colorful salad is high in fiber and full of taste
Looking for a simple but satisfying salad that not only tastes good, but is good for you? Try our barley salad with grilled asparagus and strawberries. 
Packed with complex carbohydrates and fiber, and chock-full of micronutrients, this hearty Mediterranean salad is a healthy meal for anyone — especially patients who may be at risk of heart disease or other complications of diabetes.
"The barley and greens have lots of fiber, which can slow down absorption of carbohydrates," says Athena Philis-Tsimikas, MD, medical director of Scripps Whittier Diabetes Institute and Scripps Clinic endocrinologist. "That leads to a slower and smoother rise of blood sugars. And the mono-unsaturated fatty acids in the olive oil are good for lowering LDL (the unhealthy cholesterol) and raising HDL (the healthy cholesterol)."
1 cup uncooked barley
1 pound of asparagus, washed, dried, trimmed and brushed with a teaspoon or less of extra virgin olive oil
1/2 cup chopped shallot
1/2 pound chopped strawberries
1/2 cup feta cheese crumbles
1/2 cup sliced almonds
1/4 cup chopped fresh basil
12 cups mixed greens
Pepper/salt optional
3 tablespoons lemon juice
2 tablespoons extra virgin olive oil
2 teaspoons honey
1/4 teaspoon salt
1/8 teaspoon pepper
Cook barley according to package directions. Place cooked barley in a large bowl; set aside.
Meanwhile, brush the asparagus with olive oil. Grill the asparagus over medium heat on a lightly oiled grill or grill pan until crisp-tender, about 3–5 minutes. Season with salt or pepper if desired. Transfer to a plate to cool slightly before cutting into 1-inch pieces.
Add the shallots and asparagus to the bowl with the barley.
Whisk together dressing ingredients; pour over barley mixture and toss gently to coat the salad. Gently stir in strawberries, feta cheese, almonds and basil.
Serve over 2 cups of mixed greens. Serves six.
Calories: 266 Fat: 10 g Sodium: 232 mg Carbohydrates: 39 g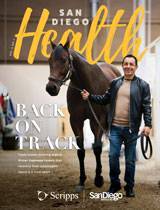 This content appeared in San Diego Health, a publication in partnership between Scripps and San Diego Magazine that celebrates the healthy spirit of San Diego.