Scripps Health Named Among Most Wired Health Systems
National listing by CHIME recognizes use of information technology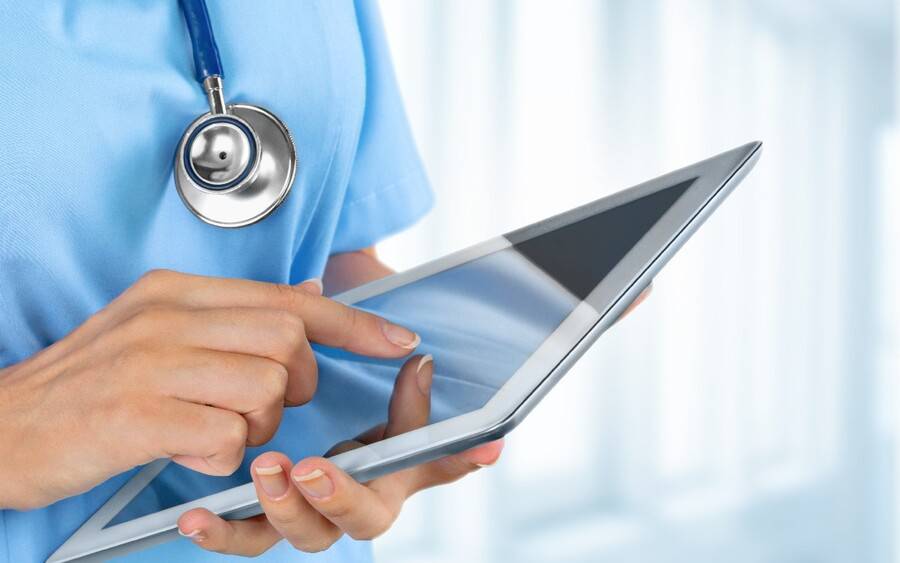 National listing by CHIME recognizes use of information technology
Scripps Health has been named one of the "Most Wired" health systems in the nation by the College of Healthcare Information Management Executives (CHIME), which conducts an annual survey assessing how effectively healthcare organizations apply core and advanced technologies to their clinical and business programs.
Scripps was among 654 hospitals and health systems that made the 2019 version of the list, which was released today.
"As it has in other industries, information technology has become a vital tool in health care as we work to improve the quality of care that we deliver to our patients while lowering our costs," Scripps President and CEO Chris Van Gorder said. "The Most Wired listing recognizes our successful efforts at Scripps to adapt and innovate in ways that improve value, enhance the quality of care, improve the patient experience and lower the total cost of care, while expanding access to care."
The list is based on an annual survey conducted by CHIME among 16,138 organizations, which looked at the adoption, integration and impact of technologies in healthcare organizations at all stages of development. Scores were handed out in eight segments: infrastructure; security business/disaster recovery; administration/supply chain; analytics/data management; interoperability/population health; patient engagement; and clinical quality/safety.
"The role of information technology in health care continues to grow, and the standards and certification used by the industry continue to evolve," Scripps Interim Chief Information Officer Shane Thielman said. "Scripps is well positioned to adapt and innovate in this space with new digital and virtual capabilities that will benefit patients and clinicians."
As a Most Wired organization, CHIME recognized Scripps for deploying technologies and strategies that help with data analysis, and for generating meaningful clinical and efficiency outcomes from those efforts.
Underpinning this achievement at Scripps was the implementation of a comprehensive electronic health record and revenue cycle management system across the entire health system to serve as a platform for efforts to improve access and outcomes of care. That effort included:
Mobile capabilities offered to patients through the MyScripps health portal, which include visit scheduling and prescription renewal
Electronic prescribing for physicians and other medical practitioners
Interoperability with medical devices such as ventilators
Clinical decision support
Predictive analytics for sepsis
Population health management using patient risk stratification and disease registries at the point of care
Infrastructure deployment throughout the system to support wireless communications
End-user experience monitoring tools and user behavior analytics
CHIME President and CEO Russ Branzell said key goals of the list and survey are to help identify leading practices in the industry and to share them more widely. "It is an honor to be among those that perform at the highest levels, knowing that the excellence they achieve will impact patients for years to come," he said.
Learn more about Scripps Health, a nonprofit integrated health system in San Diego, Calif.