Health Benefits of Giving Up Alcohol
Turn your Dry January alcohol detox into year-round sobriety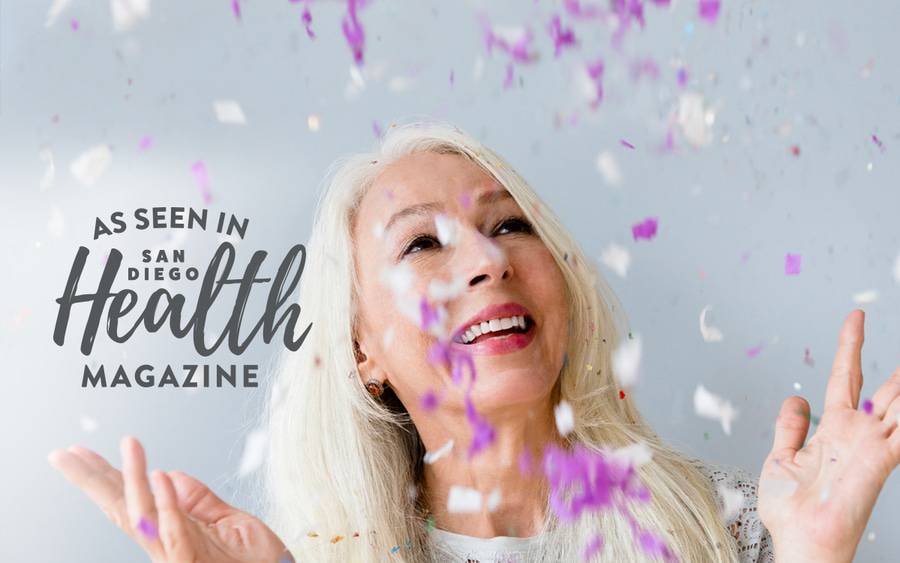 Turn your Dry January alcohol detox into year-round sobriety
Not a single gym session is required for one of the biggest health improvements you can make in the New Year: cutting out alcohol. It's hard to overstate the impact alcohol has on your body and mind — or the potential benefits of forgoing it.
"Alcohol affects every cell in your body at almost any amount you consume. There's no absolutely safe, healthy level of drinking," says Robert Bonakdar, MD, pain management specialist at Scripps Center for Integrative Medicine and Scripps Clinic family medicine physician.
Even when done for short periods of time, skipping drinking can improve your weight, mood, sleep, skin health, immune system, blood pressure, insulin sensitivity, liver function and more. 
Giving up alcohol for a month — or longer
"A lot of people say they're into reducing sugar and eating healthy, but aren't making the connection that alcohol is basically liquid sugar," Dr. Bonakdar says. "Folks who are dieting and exercising, but still having problems losing weight, will have a much easier time when they drop alcohol." 
Many people have discovered this for themselves by observing Dry January. The trend of briefly going alcohol-free has seen some extend it to Dry July and Sober September. But why limit it to a single month? 
That's the question being asked by fans of the popular 2018 book Sober Curious by Ruby Warrington, which helps readers rethink their relationship with alcohol.
Research shows that one third of Americans drink excessively (defined as eight or more drinks a week for women, and 15 or more a week for men). Use this drinking awareness website to find out how much you drink compared to your peers.
"I've had multiple patients complete it and it shocks them," says Dr. Bonakdar.
The benefits of sober living
The benefits of sober living
"One of the benefits of detoxing is it shows you how good you can feel."
Dr. Christopher Suhar, MD Cardiologist Scripps Clinic
"They call alcohol a depressant for a reason—it has a depressing effect on the way you feel," says Christopher Suhar, MD, medical director at Scripps Center for Integrative Medicine and Scripps Clinic cardiologist. "One of the benefits of detoxing is it shows you how good you can feel." 
He adds that it may take longer than a month to get the full benefit.
Dr. Suhar says many of his patients tell him they routinely use alcohol to unwind or destress after a day of work. He wonders why we can't learn other techniques besides just grabbing that glass of wine, and notes that he'd like to see his patients decrease their alcohol consumption for the long haul, instead of confining their moderation to a month at a time. That could mean halving their daily amount or limiting consumption to weekend nights. 
Nonalcoholic beverages can be festive and flavorful
Next time you're ringing in the New Year or celebrating a special event, serve a variety of nonalcoholic beverages. Not only will you consume less calories, you can help ensure your guests will get home safely when they get behind the wheel.
Try our refreshing ginger-lemon mocktail recipe:
1 cup all-natural nonalcoholic ginger beer (also called ginger brew), chilled
2 cups lemon seltzer water, no sugar added, chilled
Fresh ginger, peeled
Lemon twists for garnish
Divide ginger beer among four champagne glasses or flutes
Top with lemon seltzer water
Run fresh peeled ginger root along the rims of the glasses
Garnish with lemon twist and serve
Per 6-oz. serving:
Calories: 23 Fat: 0 g Saturated Fat: 0 g Cholesterol: 0 mg Sodium: 17.5 mg Carbohydrates: 6.3 g  
Fiber: 0 mg Sugars: 6.3 mg Protein: 0 g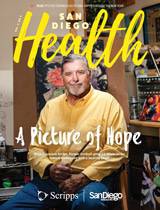 This content appeared in San Diego Health, a publication in partnership between Scripps and San Diego Magazine that celebrates the healthy spirit of San Diego.