The COVID-19 Vaccine and Pregnancy: Get the Facts
8 frequently asked questions about vaccine safety, effectiveness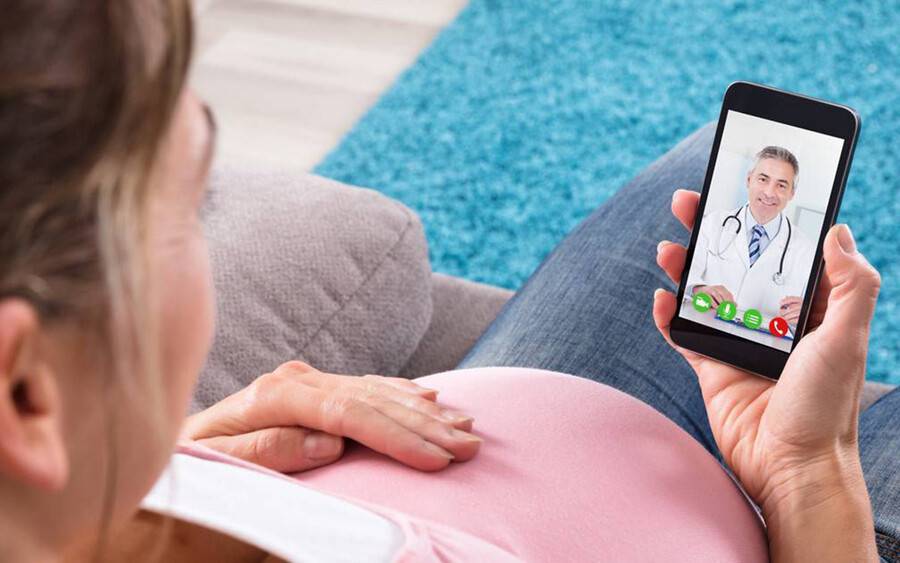 8 frequently asked questions about vaccine safety, effectiveness
Eight frequently asked questions about COVID-19 and pregnancy
The following are frequently asked questions about COVID-19, the vaccines and pregnancy.
1. What is the risk of COVID-19 to pregnant women?
Pregnant women under normal circumstances are at higher risk for certain respiratory illnesses, such as the flu, due to changes in their bodies during pregnancy. Getting COVID puts them at higher risk for severe illness and complications and even death.
Severe illness means that a person with COVID-19 may need:
Hospitalization
Admission into an intensive care unit (ICU)
A ventilator or special equipment to help them breathe
People with COVID during pregnancy are also more likely to deliver preterm or stillborn babies. A mother who has COVID could also potentially infect her newborn. Severe illness from COVID in babies is rare but is more likely to happen in newborns who are preterm or have other health problems.
"We know the baby can contract the virus after birth from physical contact with people with COVID-19," Dr. Salzetti says. "We have to be very careful with newborn babies getting exposed to mothers who have been diagnosed with COVID-19."
2. Can you get vaccinated during pregnancy?
Medical experts recommend COVID-19 vaccination at any point in pregnancy, as well as a COVID-19 booster for those eligible.
3. Are the COVID-19 vaccines safe and effective for pregnant women?
Data show that the COVID-19 vaccines are safe and effective for pregnant and lactating women. The vaccines help develop immunity to the virus before it can cause illness.
People who've received the vaccine may experience mild, temporary side effects. These symptoms are normal and indicate the body is building immunity.
If you have side effects that concern you after vaccination, contact your physician's office to discuss taking over-the-counter medication. Fever in pregnancy may be treated with acetaminophen as needed, in moderation, in consultation with your health care provider.
Vaccinated people can still get infected, but are less likely to develop severe symptoms than people who are not vaccinated.
"The bottom line is that the benefits of getting vaccinated against COVID-19 outweigh any known or potential risk of vaccination during pregnancy," Dr. Salzetti says.
4. Which COVID-19 vaccine should pregnant women receive?
In most situations, the Pfizer and Moderna vaccines are preferred over the Johnson and Johnson vaccine due to the risk of adverse events, according to the CDC.
5. Can the COVID-19 vaccines cause infertility?
There is no evidence that the vaccines cause infertility in women or men.
6. Can the COVID-19 vaccines cause COVID infection?
The COVID vaccines cannot cause infection in pregnant women or their babies. None of the vaccines contain the live virus that causes COVID-19.
7. Do visitors need to be vaccinated to be in labor and delivery rooms?
During the pandemic, hospitals have adjusted their visitor guidelines as needed to help protect their patients, doctors, nurses and staff members. Many hospitals have eased some of their restrictions in recent months. Contact your hospital or labor and delivery unit a week or so before delivery to get the most current visitor restrictions.
"Like other health systems across the United States, Scripps has taken many precautions to increase the safety of expectant mothers and their babies at all its facilities," Dr. Salzetti says.
Currently at Scripps hospitals:
Two visitors are allowed per patient, per day with a few exceptions.
The two visitors include a doula in the case of labor and delivery patients.
All visitors entering a Scripps hospital must provide proof of COVID vaccination or a negative COVID test (not including home test) within 48 hours of the date of the visit and obtain a wristband.
All visitors must be screened prior to hospital entry.
8. Can prenatal visits be done via video?
Pregnant women who want to limit going outside during the pandemic may have the option to do telehealth to meet some of their prenatal care needs that can be done from home.
"Virtual visits can help minimize the risk of exposure," Dr. Salzetti says. "Every pregnancy is different of course and special consideration must be taken to figure out what needs to be done in person, how often a patient needs to come in and what can be done remotely at home."
Some people can keep track of their blood pressure at home if needed. Monitoring the baby's movements or kick counts are always part of the standard advice to keep track of the health and well-being of the baby at home.