The COVID-19 Vaccine and Pregnancy: Get the Facts
8 frequently asked questions about vaccine safety, effectiveness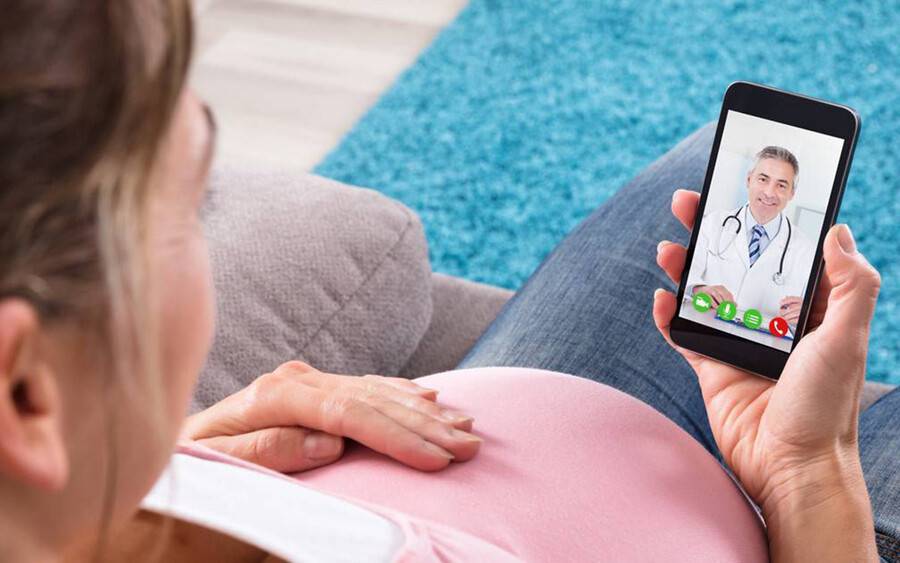 8 frequently asked questions about vaccine safety, effectiveness
Pregnancy can be very challenging during a pandemic. That's why it's urgent for women who are pregnant or planning to get pregnant to get vaccinated against COVID-19. The COVID-19 Delta variant is currently on the rise in many communities.
Pregnant women are at increased risk for severe illness from the virus that causes COVID-19, according to the Centers for Disease Control and Prevention (CDC).
The CDC recommends the COVID-19 vaccine for women who are pregnant, recently pregnant, breastfeeding, trying to get pregnant now or might become pregnant in the future. The American College of Obstetricians and Gynecologists and the Society for Maternal-Fetal Medicine concur.
"At Scripps we recommend women take special precautions to reduce their risk of getting sick from COVID-19 during pregnancy. The main way to prevent problems from COVID is to get fully vaccinated," says Anupam "Bobby" Garg MD, MPH, an obstetrician and gynecologist at Scripps Clinic.
"Like other health systems across the United States, Scripps has taken many precautions to increase the safety of expectant mothers and their babies at all its facilities," he adds.
8 frequently asked questions about COVID-19 and pregnancy
If you have any concerns about the vaccines, talk with your doctor. The following are frequently asked questions about COVID-19, the vaccines and pregnancy.
1. What is the risk of COVID-19 to pregnant women?
Pregnant women under normal circumstances are at higher risk for certain respiratory illnesses, such as the flu, due to changes in their bodies during pregnancy. Getting COVID puts them at higher risk for severe illness, preterm birth and pregnancy loss.
Severe illness might require:
Hospitalization
Intensive care
A ventilator to breathe
Severe illness could also result in death.
Recently pregnant women (at least 42 days following end of pregnancy) are also at higher risk for severe illness from COVID-19.
2. Are the COVID-19 vaccines safe and effective for pregnant women?
Data show that the COVID-19 vaccines are safe and effective for pregnant and lactating women. The vaccines help our bodies develop immunity to the COVID virus before it can cause illness.
People who've received the vaccine can experience mild, temporary side effects. But these symptoms are normal and indicate the body is building immunity.
In women younger than 50 years old, there is a small risk of developing a blood-clotting condition after receiving the Johnson & Johnson vaccine. However, there are other FDA-authorized vaccines options available (Pfizer and Moderna) where this risk has not been seen.
Vaccinated people can still get infected, but this is rare or much less likely than it is for people who are not vaccinated. Symptoms tend to be mild.
"The bottom line is that the benefits of getting vaccinated against COVID-19 outweigh any known or potential risk of vaccination during pregnancy," Dr. Garg says.
3. Can the COVID-19 vaccines cause infertility?
There is no evidence that the vaccines cause infertility in women or men.
4. Can the COVID-19 vaccines cause COVID infection?
The COVID vaccines do not cause infection in pregnant women or their babies. None of the vaccines contain the live virus that causes COVID-19.
On the other hand, a mother who has COVID could potentially infect her newborn. Severe illness from COVID in babies is rare, but is more likely to happen in newborns who are preterm or have other health problems.
"We know the baby can contract the virus after birth from physical contact with people with COVID-19," Dr. Garg says. "We have to be very careful with newborn babies getting exposed to mothers who have been diagnosed with COVID-19."
5. Can the COVID-19 vaccine help breastfed babies?
Reports show that women who've received the Pfizer or Moderna vaccines have antibodies in their breastmilk that could help protect their babies.
There is currently no evidence that women with COVID-19 can pass the virus through their breast milk. The main concern is an infected mother passing the virus via respiratory droplets during breastfeeding.
Women with COVID who choose to breastfeed should wash their hands before breastfeeding and wear a mask while breastfeeding and whenever they are 6 feet from their baby.
6. Do visitors need to be vaccinated to be in labor and delivery rooms?
Hospitals have taken significant precautions to prevent the spread of COVID-19 at their facilities and protect their patients, doctors, nurses and staff members. Every health system is different, however. Contact your hospital or labor and delivery unit a week or so before delivery to get the most current visitor restrictions.
At Scripps hospitals, visitor restrictions that are consistent with California Department of Public Health orders have been implemented to protect against COVID-19.
Up to two support people are allowed in labor and delivery and in neonatal intensive care unit (NICU) rooms, based on adequate distancing availability.
All visitors entering a Scripps hospital must show proof that they are fully vaccinated or have tested negative for COVID within 72 hours of their arrival. The tests used must have either FDA emergency use authorization or meet the Laboratory Developed Test requirements of the U.S. Centers for Medicare and Medicaid Services. Exceptions may be considered, but must be discussed in advance with your care provider.
7. Can prenatal visits be done via video?

Pregnant women who want to limit going out during the pandemic may have the option to do telemedicine to meet some of their prenatal care needs that can be done from home.
"Virtual visits can help minimize the risk of exposure," Dr. Garg says. "Every pregnancy is different of course and special consideration must be taken to figure out what needs to be done in person, how often a patient needs to come in and what can be done remotely at home."
"Some people can keep track of their blood pressure at home if needed. Monitoring the baby's movements or kick counts are always part of the standard advice to keep track of the health and well-being of the baby at home."
8. Should we delay trying to conceive?
Currently there is no urgent reason to delay trying to get pregnant — especially if you are vaccinated.
"We know that with proper precautions that it is still safe to be pregnant, so it comes down to making a personal choice," Dr. Garg says.