What We Know About COVID-19 and Pregnancy
7 frequent questions about new coronavirus, pregnancy and delivering your baby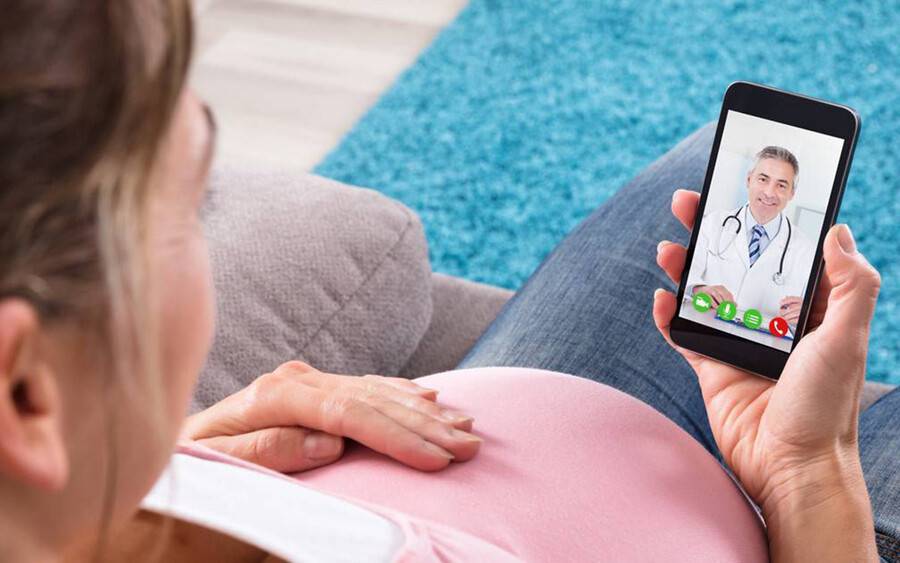 7 frequent questions about new coronavirus, pregnancy and delivering your baby
Pregnancy can be challenging even during normal times. The spread of COVID-19 has added new worries that health care providers are working hard to allay.
The good news so far is that the evidence suggests that pregnant women are not at higher risk for getting sick from COVID-19 than they are with other illnesses such as seasonal flu.
"Caution is still urged while more becomes known about the effects that COVID-19 might have on women who are pregnant, about to deliver or breastfeeding," says Anupam "Bobby" Garg MD, MPH, an obstetrician and gynecologist at Scripps Clinic.
"At Scripps we are recommending that women take special precautions to reduce their risk of getting COVID-19 during pregnancy, such as hand-washing and social distancing. We have taken numerous precautions at our health facilities to increase the safety of expectant mothers and their babies."
The following are some of the most commonly asked questions about COVID-19 and pregnancy.
1. What is the risk of COVID-19 to pregnant women?
Pregnant women under normal circumstances are already considered to be at higher risk for certain respiratory illnesses, such as the flu, due to changes in their bodies during pregnancy. "Since COVID-19 is a respiratory illness, they are at an elevated risk and extra precautions should be taken," Dr. Garg says.
2. Can COVID-19 be passed to the fetus or newborn?
Health officials say there is still insufficient evidence to conclude whether a woman can pass the COVID-19 virus to her fetus or baby during pregnancy or delivery.
"We do know the baby can contract the virus after birth from physical contact with someone who is infected," Dr. Garg says. "As a result, we have to be very careful with newborn babies getting exposed to mothers who have been diagnosed with COVID-19."
The Centers for Disease Control and Prevention (CDC) has issued an interim guidance for mothers who have or are suspected to have COVD-19 and are currently breastfeeding. There is currently no evidence that a mother with COVID-19 can transmit the virus via breast milk. The main concern is transmitting the virus via respiratory droplets during breastfeeding.
3. Is it safe to deliver at a hospital where COVID-19 has been reported?
Hospitals have taken significant precautions to reduce the risk of spreading COVID-19 and protecting patients and health care providers, including strict visitor restrictions.
At Scripps hospitals, enhanced visitor restrictions have been implemented that are consistent with recommendations made by the San Diego County Health Department.
All visitors are being restricted until further notice with a few exceptions that include the coach or partner of a maternity patient. Maternal child health areas are restricted to one visitor per patient for the duration of the admission. "That person is also screened before being granted access to the hospital," Dr. Garg says.
Every health system is different. Contact your hospital or labor and delivery unit a week or so before delivery to get the most current visitor restrictions. 
4. Can prenatal visits be done safely via video? 
Pregnant women may be finding social distancing difficult to practice when thinking about their next prenatal care visit. Many, including patients at Scripps, have the option of using virtual care, also known as telehealth, to meet some of their prenatal care needs that can be done remotely.
"Virtual visits can help minimize the risk of exposure," Dr. Garg says. "Every pregnancy is different of course and special consideration must be taken to figure out what needs to be done in person, how often a patient needs to come in and what can be done remotely at home."
"Some people can keep track of their blood pressure at home if needed. Monitoring the baby's movements or kick counts are always part of the standard advice to keep track of the health and well-being of the baby at home," he says.
5. Will I be separated from my baby if I'm diagnosed with COVID-19?
Unless you've been diagnosed with COVID-19 or have been exposed to the virus, your hospital will not separate you from your newborn.
If you have COVID-19 or been exposed to the virus, you may be separated from your baby to lower the risk of transmission to the newborn. "The decision is made on a case-by-case basis in conjunction with the mother's wishes and balancing that with the safest way to minimize transmission," Dr. Garg says.
6. Should we delay trying to conceive?
Currently there is no urgent reason to delay trying to get pregnant. The virus does not appear to cause birth defects, but data is still very limited. It's also unknown if the virus lives in semen or can be sexually transmitted.
"We know that with proper precautions that it is still safe to be pregnant, so it comes down to making a personal choice," Dr. Garg says.
7. Should we tell grandparents/other caregivers not to visit after baby is born?
If your visitors are over 60 or has any serious chronic medical condition, such as heart disease, lung disease or diabetes, they may be at higher risk of serious illness from COVID-19.
"The safety of the mom and baby also has to be balanced with the health of potential care takers such as grandparents who may be in a higher age group. You have to factor their safety as well and avoid any unnecessary travel," Dr. Garg says.
Learn how Scripps is responding to the COVID-19 pandemic and what you can do to protect yourself and others.