COVID-19: Should I Keep My Doctor's Appointment?
Check your virtual care options; telemedicine may be the answer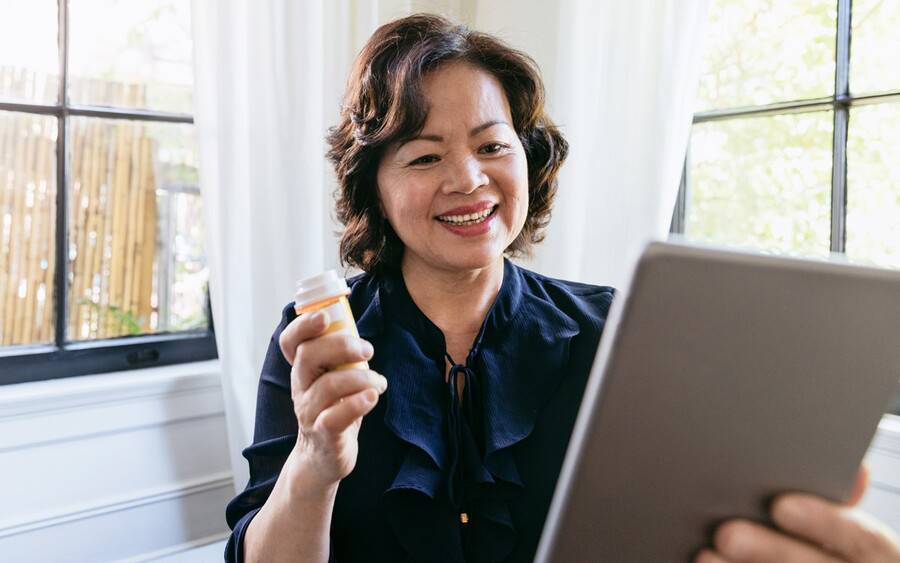 Check your virtual care options; telemedicine may be the answer
For your convenience, virtual telehealth appointments can now be scheduled with many Scripps primary care and specialty physicians. Virtual appointments will allow you to continue receiving the best care — helping you manage certain conditions or symptoms you might be experiencing—without leaving home.
"Your health and your family's health is always a priority for your doctors," says David Wetherhold, MD, Scripps chief medical information officer for ambulatory care."Physicians are there for you, especially during a crisis, to provide you the high-quality care you need and to help you keep up with your regular medical appointments."
Before rescheduling a routine or follow-up visit with your doctor, check your virtual care options, and see if you can have a telehealth video visit. Many primary care and specialist appointments can be completed through a video visit rather than an in-person visit, including Medicare wellness exams. In general, if your condition doesn't require an in-person physical examination, a video visit may be a good choice for you to receive care safely and conveniently.
"Telehealth has expanded how patients can receive optimal care," says Dr. Wetherhold. "Providers see a patient in real time, face-to-face, so we can read visual cues and ask the appropriate questions."
For instance, using a video visit, a doctor can observe skin tone, gait or walk, rate of breathing and clarity of speech. Are you pale or breathing shallowly? Are you in bed or walking around while talking? Your doctor may also ask you to move your joints, assess pain in specific areas or move the camera to view your eyes, throat or skin rashes. If needed, your doctor can send a prescription electronically to the pharmacy of your choice.
Check with your doctor's office to determine if a video visit is appropriate and how to get set up. In some cases, a telephone visit may also be offered.
In addition to keeping your scheduled appointments, do not ignore urgent or acute issues – a sweeping range of problems that includes an injured back or a urinary tract infection.
"Don't ignore common conditions or injuries that occur in everyday life," says Dr. Wetherhold. "If you hurt your finger with a hammer or feel like you have sinusitis, have it checked out by a provider so you can get a diagnosis and the treatment you need."
Many Scripps HealthExpress walk-in, same-day clinics are still open with weekend and evening hours for in-person or video visits, or you can check with your doctor's office to schedule a same-day video visit.
If you suspect you have coronavirus or respiratory issues, please do not walk in or use online scheduling. Scripps patients can call the COVID-19 nurse line at 888-261-8431 if they have a fever and/or respiratory symptoms associated with the coronavirus. A nurse will evaluate the potential risk and connect the patient to a provider via a video visit if needed. The provider will be able to offer further evaluation.
"Telemedicine can treat a whole range of issues," says Dr. Wetherhold. "It's a positive option to keeping you and your family healthy—safely and conveniently."