Get the Most Out of Your Video Visit
12 tips to making your telemedicine appointment a success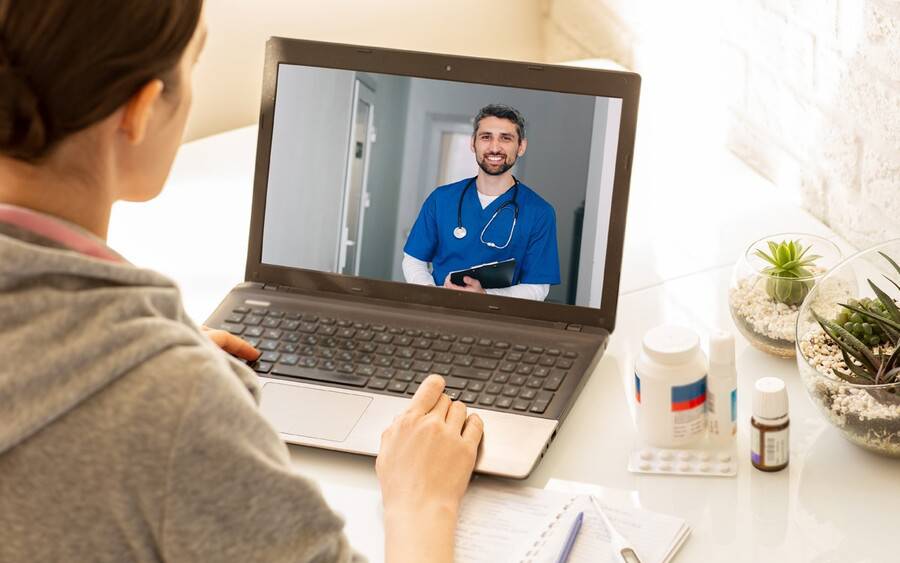 12 tips to making your telemedicine appointment a success
There is no question that telemedicine, also known as virtual care, has expanded and improved patient access to health care.
At Scripps, many health care needs — from wellness visits to follow-up care — can now be met through a video visit with a Scripps provider.
Video visits have been welcomed by many patients, leading doctors to believe that they are here to stay. Virtual care offerings at Scripps also include E-visits and Symptom Checker.
"Video visits won't replace every visit, but where it makes sense, especially for care that doesn't require a physical exam in person, they will continue to be a secure and convenient option for patients," says David Wetherhold, MD, a Scripps Clinic internal medicine physician and Scripps chief medical information officer for ambulatory care.
Video visits in real time, on your time
Many Scripps primary care providers and specialists offer video visits. They are available by appointment only, which can be done by contacting your physician's office directly or scheduling online.
Scripps HealthExpress offers video visits for minor illnesses and injuries seven days a week. Video visits with HealthExpress providers can be scheduled online through the MyScripps patient portal or can be conducted "on demand." 
Scripps video visits are conducted through the MyScripps patient portal. You can use any internet-connected device (smartphone, computer or tablet) with a working camera and microphone. You should also take a few minutes to make sure your device has the latest operating system update.
Health tools, such as a blood pressure cuff or thermometer, aren't required, but they do come in handy, since some conditions can be managed or monitored remotely. 
Scripps is also part of the Apple Health app platform, meaning Apple Watches and other compatible devices can auto-upload data like your blood pressure, pulse and glucose levels to the MyScripps app, where your physician can easily access it.
12 tips for planning your video visit
Whether this is your first time having a medical appointment by video or you're a veteran, there are steps you can take to make sure your visit goes smoothly. Watch our short video tutorials and read these tips from Dr. Wetherhold:
Call from a quiet place that has good phone and Wi-Fi service. Remember to turn off background noise from the television or radio.
Set up in a private area, so you can discuss personal medical information.
3. Prepare your questions
Write down questions you have in advance for your provider before the video visitation.
Make sure there is plenty of light. Face a window or light if possible. You want to avoid sitting with your back in front of a window or other bright light as this will make it difficult for the provider to see you.
5. Hold your device horizontally
If using a mobile device, orient your phone or tablet horizontally and not vertically.
6. Provide good view of yourself
Your provider wants to see you! Make sure your face and upper body are in the video and not just the top of your head.
7. Consider getting camera help
You may be asked to move the camera to assist in evaluating a problem. Consider if you will want help in holding the camera if you are asked to perform physical exam maneuvers.
 Log in to your online patient portal and test your device before the visit to troubleshoot any technical issues. Ensure that you are not on mute and that the microphone and camera on your device are enabled. At Scripps, the online patient portal is MyScripps.
Start your visit check-in process at least 15 minutes prior to the scheduled time.
If you are using your mobile phone, don't be on a phone call when the visit begins.
If you can't hear the audio, tap the screen and then press the microphone button twice.
12. Be ready to take notes
Have pen and paper to write down information.
Call your doctor to see if a Video Visit is right for you. If you are experiencing a life-threatening condition, such as chest pain or a broken bone, always go to the emergency room or call 911.