My Doctor Is Not In, Can I See an NP or a PA?
Nurse practitioners and physician assistants can both treat you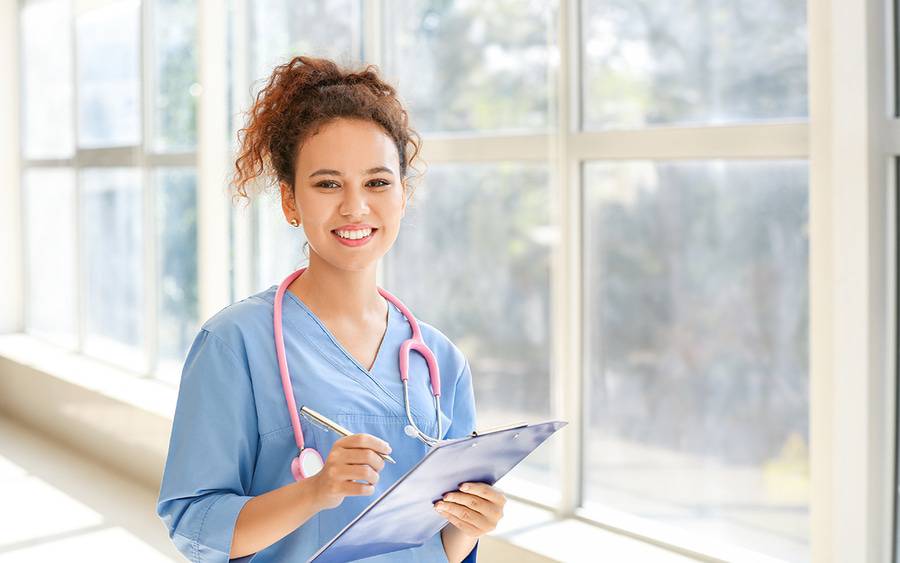 Nurse practitioners and physician assistants can both treat you
Your cough isn't getting any better after a week. Your throat is aching now. But when you try to make an appointment, your primary care doctor is not available.
You're asked if you'd like to see someone sooner. A nurse practitioner (NP) or physician assistant (PA) can see you in the morning.
Not sure what to do? Or the difference between physician assistants and nurse practitioners?
There are differences in their training and requirements. But both are licensed health care providers who can treat patients. And as their ranks grow, they are helping to increase access to health care for millions of Americans.
"Nurse practitioners and physician assistants are highly qualified medical professionals who can provide the same general care services as physicians," says Carol Coloma, NP, a family nurse practitioner at Scripps HealthExpress in San Marcos.
Both NPs and PAs have extensive medical training and hold advanced education degrees, and are able to examine and treat you.
Nurse practitioners and physician assistants in primary care
The number of NPs and PAs has steadily risen since the 1960s when programs for these medical professions began largely in response to a nationwide shortage of primary care physicians. Today, there are more than 325,000 licensed NPs, and about 140,000 certified PAs, practicing in the United States in a variety of health care settings.
At Scripps, NPs and PAs staff more than a dozen Scripps HealthExpress walk-in clinics. These convenient clinics — located at Scripps Clinic and Scripps Coastal Medical Center sites across San Diego County — provide same-day care for minor illnesses and injuries. Primary care teams made up of primary care physicians, NPs and PAs are also common at Scripps primary and specialty care offices.
Nurse practitioner's role and scope of practice
Both PAs and NPs must have completed specific educational requirements and training programs in order to be able to treat patients. NPs and PAs provide the same general care services as physicians, including:
Conducting physical exams
Diagnosing and treating common, routine and acute illnesses
Ordering and interpreting lab tests and X-rays
Prescribing medication
What's the difference between an NP and a PA?
Although their roles are similar, NPs and PAs have some differences in background and training.
NP programs are based on the nursing model and have a strong population focus. All applicants must be registered nurses (RNs) before they can complete the graduate-level education and clinical training needed to earn an NP degree.
NP licensing is done at the state level, generally by the board of nursing for the state in which the NP will practice. Certification is sometimes required to obtain a license. Certification is granted by national organizations in specialty areas of nursing practice.
Understanding the NP's role
In addition to providing general care, NPs generally play a greater role in patient education and counseling than PAs. They focus on illness prevention and staying well. Most NPs specialize in primary care areas, such as family medicine, gerontology, women's health, pediatrics or acute care.
A handful of states require NPs to practice in collaboration with a physician, including California, or under a physician's direct supervision. Many states allow NPs to practice without any physician involvement.
Understanding the PA's role
Physician assistant programs are master's level programs. Students must complete at least two years of college coursework in basic and behavioral sciences before applying to a PA program. Many PA programs also require prior health care experience with hands-on patient care.
Most students have a bachelor's degree and about three years of health care experience before entering a PA program, according to the American Academy of Physician Assistants.
PA programs are based on the medical model and are more disease-centered. In addition to classroom and laboratory instruction, PAs complete clinical rotations in areas such as primary care, surgery, pediatrics and emergency medicine. PAs practice in medicine in all settings, including primary, emergency and surgical subspecialties.
The designation of PA-C, or physician assistant-certified, means the PA has been certified by the National Commission on Certification of Physician Assistants. Like NPs, many PAs pursue additional education to focus in a specific area.
Most states, including California, require PAs to have an agreement with a specific physician in order to practice.
So how do you know whether to see the doctor or a PA or NP?
"When you are faced with the choice of seeing an NP or PA right away or waiting for a physician, it's generally better to get in and be seen," Coloma says.
For coughs, earaches, rashes and other routine ailments, it's fine to see an NP or PA. "Both work under the supervision of a physician and will discuss your care with him or her in case your problem turns out to be something more serious," Coloma says.
Coloma adds, "The PA or NP will make sure your doctor is aware of your condition and proper actions are taken to provide the care you need."