Scripps Health Launches Continuous Glucose Monitoring in Hospitals
Wireless devices can reduce contact, PPE use with COVID-19 patients with diabetes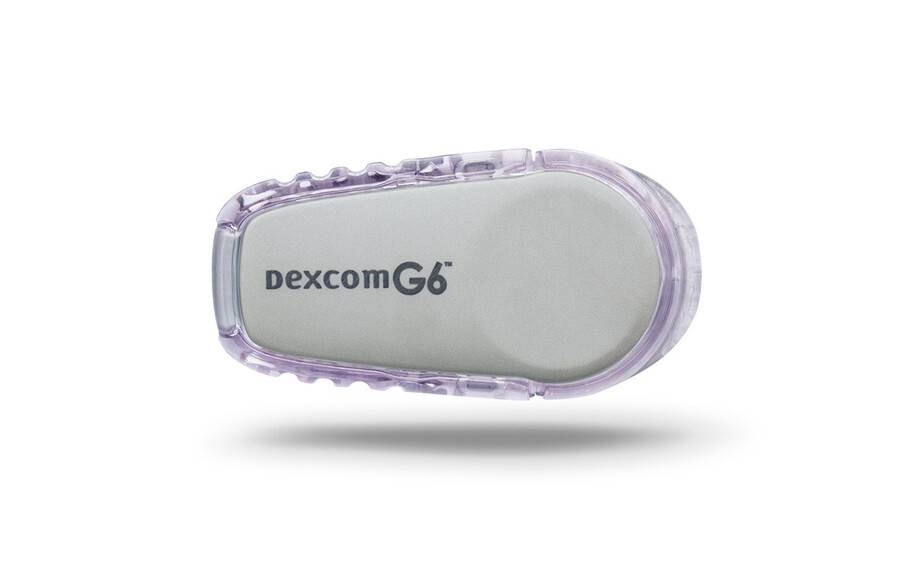 Wireless devices can reduce contact, PPE use with COVID-19 patients with diabetes
Scripps Health has launched an innovative program that uses remote continuous glucose monitoring (CGM) on COVID-19 patients at Scripps Mercy Hospital San Diego who require regular management of diabetes or other blood-sugar conditions.
Scripps will roll out the Dexcom G6 CGM system over the next few months at several of its other hospital campuses not only for hospitalized diabetes patients with the new coronavirus but also for any other inpatients with elevated blood sugar requiring insulin. The system greatly reduces the traditional finger sticks that nurses more typically do to check glucose levels.
The program was made possible by a recent decision by the Food and Drug Administration (FDA) to allow the devices to be used in hospitals during the pandemic as a way to reduce the number of times a nurse has to go into a COVID-19 patient's room, which in turn should conserve more of the personal protective equipment needed to prevent the spread of infection.
"By taking advantage of the opportunity allowed by the FDA, we are bringing down barriers that normally would have impeded the broader use of this technology in hospitals and, instead, rapidly yet safely bringing it to the bedside where it will benefit both patients and staff members," Scripps Whittier Diabetes Institute lead research scientist Addie Fortmann, PhD, said.
Scripps already has experience using CGM on hospitalized patients. For the past five years, Scripps Whittier has been testing the devices on hospitalized patients with diabetes as part of a clinical trial aimed at validating the safety and efficacy of the technology in an inpatient setting. Prior to the FDA's recent decision, CGM was approved for outpatient commercial use and for research purposes inside hospitals.
"We are excited to be able to provide this state-of-the-art technology to a much wider group of our hospitalized patients at Scripps during this critical time in health care," said endocrinologist and Scripps Whittier Corporate Vice President Athena Philis-Tsimikas, MD. "We already have accumulated valuable experience using these devices as part of the ongoing clinical trial. Now, that knowledge is enabling us to move quickly to extend this technology to improve the care of hospitalized COVID-19 patients and others."
As made evident by the FDA's decision to clear the way for this temporary use, there are strong reasons for deploying the devices among hospitalized COVID-19 patients and other inpatients with blood-sugar issues.
Early in the pandemic, diabetes was identified as one of the most common illnesses accompanying COVID-19. Further evidence has shown that the risk of dying from the virus is up to 50 percent higher in patients with diabetes. And there are additional signs that COVID-19 can induce the onset of diabetes in some people who didn't previously have the condition.
Writing in The Lancet medical journal in April, a group of physicians and researchers recommended continuous glucose monitoring for COVID-19 patients with diabetes and said those without diabetes should be closely monitored for onset of the condition.
Meanwhile, researchers from China recently reported in a Cell Metabolism paper that well-controlled blood sugar in hospitalized COVID-19 patients was associated with a notably lower rate of death compared with poorly controlled blood sugar in other patients.
Howard Lyon, MD, is one of numerous hospitalists providing care for COVID-19 patients and others at Scripps Mercy San Diego. "Remote continuous monitoring not only provides me with additional data points to better control glucose levels in patients with poorly controlled blood sugar, it also potentially improves care end points such as better wound healing and infection source control," he said.
Sensor provides glucose reading every 5 minutes
The G6 CGM system, which is made by San Diego-based Dexcom, is made up of several elements — a small sensor and transmitter attached to the patient's lower abdomen; a cell phone placed next to the hospital bed that picks up the transmitter's signal via Bluetooth through an app; and a tablet or computer used by doctors and nurses to pick up real-time glucose readings from their patients over a cloud data storage system.
The wireless sensor provides a glucose reading every five minutes, allowing doctors and nurses to track trends and urgent changes. In the ambulatory setting, the G6 system can connect to an insulin pump to automatically increase or decrease infusion when blood-sugar levels get too high or low, or it can send an alert to caregivers to let them know when their patient needs attention.
Initial results from the Scripps Whittier clinical trial of CGM that started in 2015 have shown that the technology is safe and feasible for use in a hospital setting, and that patients were comfortable wearing the sensor. The initial data, which was presented during the 77th Scientific Sessions of the American Diabetes Association, also showed trends for better controlled blood sugar in patients using the devices.