Kids and Exercise: Promoting Physical Fitness at Home
Physical activity is important for children during pandemic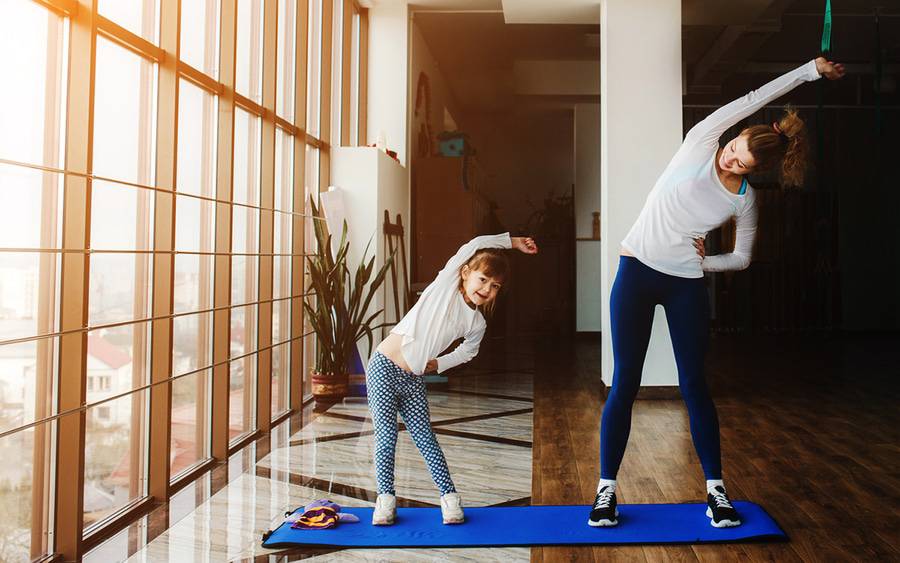 Physical activity is important for children during pandemic
Keep kids and teens physically active in the midst of continuing school closures, social distancing and sports shutdowns to lay the foundation for a lifetime of good health. Combined with a nutritious diet, regular physical activity can help your family stay physically and emotionally healthy during the COVID-19 pandemic.
"Encouraging children to move their bodies is important, not only for physical health, but also for mental health and cognitive development," says Allison Casciato, MD, a pediatrician at Scripps Coastal Medical Center Jefferson in Oceanside.
"Regular exercise is a proven mood-booster and reduces stress, anxiety and even sadness during these challenging times. In addition, exercise prevents weight gain and can have immune-boosting benefits that help fight off infections, including COVID-19 and the flu."
The Centers for Disease Control and Prevention (CDC) recommends 60 minutes of daily activity for children and teens 6 through 17 years. Children 3 to 5 years old should be physically active throughout the day.
Try these simple tips to help your family get moving.
1.   Exercise as a family
Children will be more motivated if the entire family participates in a group activity. Family bike rides, walks, yoga sessions or backyard games are a few examples of how your family can exercise together.
Whenever possible, encourage your child or teen to get outside, whether it's a quick stroll in the neighborhood or a game of catch with a sibling. Several 10-minute outdoor exercise sessions can quickly add up to a full workout.
There are online exercise classes for all ages. Many schools and other community organizations are providing on-demand virtual fitness content for kids, and many gyms and fitness studios are offering virtual streaming classes.
4.   Create fitness challenges
Work with your child to set an age-appropriate exercise goal, such as five bike rides per week or 50 push-ups in a row, to motivate them to keep moving.
5.   Assign calorie-burning chores
Chores such as mowing the lawn, working in the garden, washing the car, or cleaning out the garage provide excellent opportunities for kids to build muscles and burn calories. Consider assigning your kids age-appropriate jobs that do double-duty by helping you accomplish household tasks.
When to wear face covering
If you are exercising in a public setting or around people who live outside of your home, it is important to wear a face covering, according to the CDC. This is especially important when physical distancing is difficult to maintain.
"Parents can safely promote physical activity in a variety of ways," says Dr. Casciato. "Children and teens are used to being active in school and with after-school sports activities, so without these activities, parents need to find fun alternatives to keep their family engaged."
Physical activites for kids
The following services can help you get started creating a list of fun physical activites for your kids: