What Can Parents Do to Keep Their Kids Physically Active?
Five tips to keep your kids moving each day for better health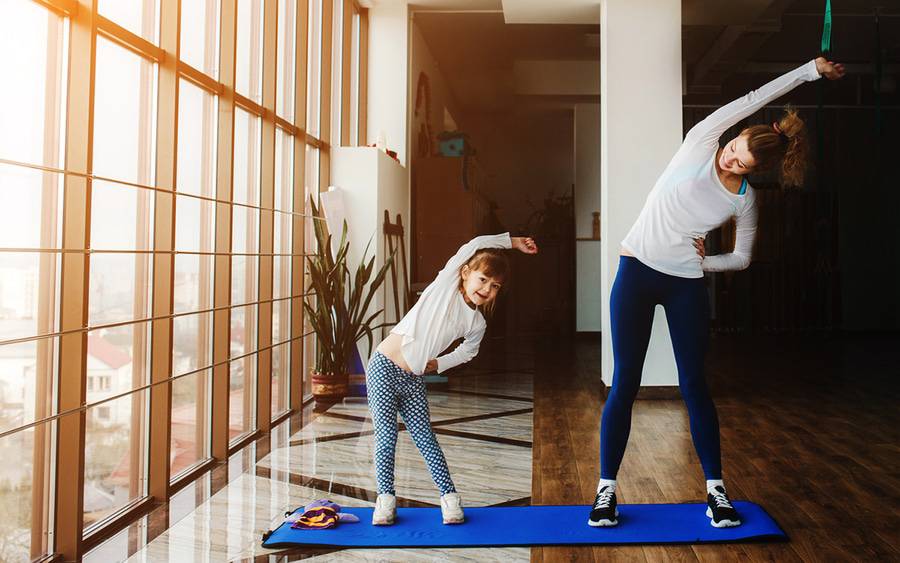 Five tips to keep your kids moving each day for better health
It goes without saying that regular exercise is important, especially for children, to help build strong and healthy bodies. So, what can parents do to keep their kids physically active?
Plenty — says Gwendolyn Wright, MD, a pediatrician at Scripps Coastal Medical Center Hillcrest. Parents can do a lot to make sure their children are getting a mix of activity every day.
"Anything that gets their heart beating faster or their muscles working harder counts. Just make sure to keep it fun so that they want to do more of it," Dr. Wright says.
"Regular physical activity is important," Dr. Wright adds. "It helps build strong muscles and bones, prevents weight gain and promotes better sleep."
Regular exercise also has immune-boosting benefits. These benefits help fight off infections, including the flu.
How much exercise do kids need?
Children and teens aged 6 through 17 years should get 60 minutes of physical activity every day, according to the Office of Disease Prevention and Health Promotion (OASH). Unfortunately, only one in four children meet this recommendation.
As kids get older, it can get harder to get enough activity due to more demands at school, lack of active role models and busy working families. But fitness should always be a priority during the day to help build strong bones and muscles and prevent health issues, such as childhood obesity.
Try these simple tips to encourage your child to be physically active.
Children will be more motivated if you or the entire family participates in a fun activity. Bike rides, walks, or backyard games are a few examples of how you can exercise together.
Start early, though it is never too late to try a new sport or play it for fun. Teach them your favorite sport if you can. Take notice of what they enjoy most and build on that.
"Keep in mind that when you move with your kids, you get the health benefits too," Dr. Wright says.
Parents play a crucial role in their children's use of electronic devices. It can seem challenging finding a sport or physical activity that can compete with watching TV or playing a video game, but it is important. Pediatricians recommend creating a family media plan that sets limits for screen time, so it does not interfere with homework, family time, outdoor play and exercise.
"Remember to be a role model here too. If you use your screen less and exercise more, your child may very well follow your path," Dr. Wright says.
3. Give gifts, visit places that promote exercise
Gifts that encourage exercise have many health benefits. Think bikes, basketball hoops, gym mats, tennis rackets, soccer balls and other fun options. Make sure you have the space or can regularly travel to a park or playground to practice and play.
Frisbees, kites, and other things that fly or that encourage movement, such as a hula hoop or swing set, are not only fun but help kids develop motor skills.
Always provide the necessary gear or equipment to make physical activity safe. Make sure they have protective equipment, such as helmets, wrist pads or knee pads for riding bicycles or scooters, skateboarding and roller skating.
Sitting for extended periods of time without moving can be harmful to a child's health, which is why any movement counts as physical activity.
"Moving around the house or going for a walk is better than sitting in front of the screen," Dr. Wright says.
Chores count too because they can also build muscles and burn calories. Examples include walking the dog, mowing the lawn, working in the garden, washing the car, or cleaning out the garage.