Scripps, Kaiser Permanente Extend Cardiovascular Partnership
New agreement continues 40-year legacy of heart care for San Diegans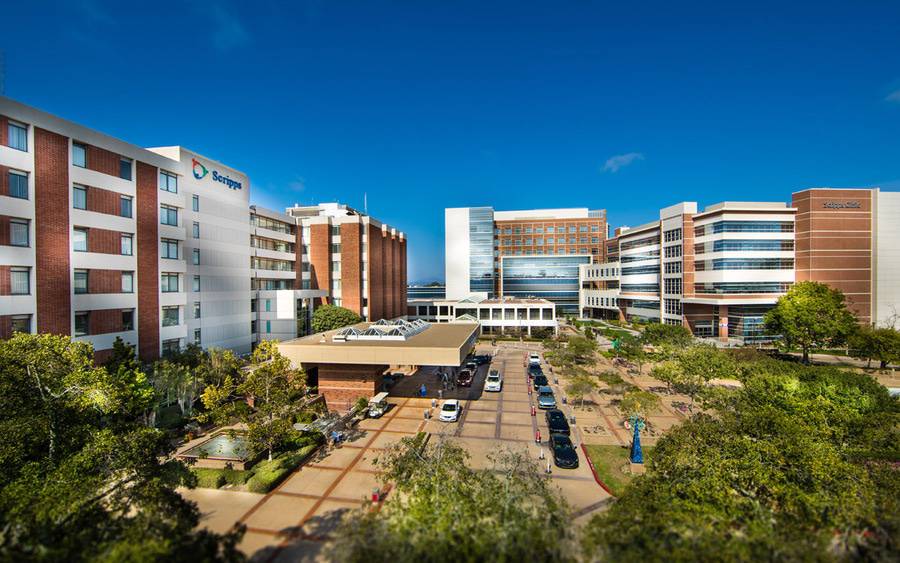 New agreement continues 40-year legacy of heart care for San Diegans
Scripps Health and Kaiser Permanente announced today that the two nonprofit health systems have signed a five-year comprehensive agreement, continuing a legacy of working together for the good of the community.  
Under the agreement, Scripps will continue to be the exclusive provider of cardiac surgery and interventional cardiology (at Scripps Memorial Hospital La Jolla) to the nearly 630,000 Kaiser Permanente members across San Diego County. Scripps is consistently recognized by U.S. News & World Report as the region's leader for cardiology and heart surgery, a distinction reflective of the exceptional skills of the cardiovascular physicians of Kaiser Permanente and Scripps Health.
"This agreement extends our close working partnership that has been built over the past 40 years around quality, medical management, and patient satisfaction," said Scripps President and CEO Chris Van Gorder. "In today's health care environment, collaboration is more important than ever before. Through it, we make the best use of our infrastructure and leverage our expertise to best serve the community."
"Kaiser Permanente and Scripps have worked in partnership for the past four decades to provide premier cardiovascular services to San Diego County," said Jane Finley, Senior Vice President & Area Manager for Kaiser Permanente San Diego. "Through this new agreement, we look forward to even greater opportunities to provide innovative, leading edge cardiovascular health care." 
Learn more about Scripps Health, a nonprofit integrated health system in San Diego, Calif.
For 75 years, Kaiser Permanente has been committed to shaping the future of health and health care — and helping our members, patients, and communities experience more healthy years. We are recognized as one of America's leading health care providers and not-for-profit health plans. Since July 21, 1945, Kaiser Permanente's mission has been to provide high-quality, affordable health care services and to improve the health of our members and the communities we serve. We currently serve 12.4 million members in eight states and the District of Columbia. Care for members and patients is focused on their total health and guided by their personal Permanente Medical Group physicians, specialists and team of caregivers. Our expert and caring medical teams are empowered and supported by industry-leading technology advances and tools for health promotion, disease prevention, state-of-the-art care delivery and world-class chronic disease management. Kaiser Permanente is dedicated to care innovations, clinical research, health education, and the support of community health. For more information, visit http://about.kaiserpermanente.org.