Scripps Hospitals Named to 2020 California Opioid Care Honor Roll
Scripps also named to state honor roll for maternity care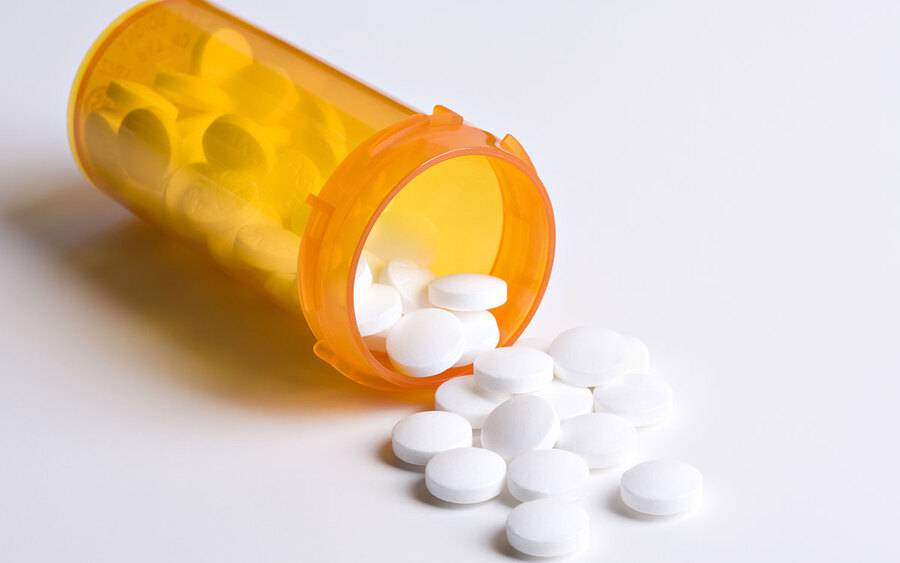 Scripps also named to state honor roll for maternity care
Cal Hospital Compare (CHC), a nonprofit organization that provides Californians with hospital performance ratings, has named all four of Scripps Health's hospitals to its 2020 Opioid Care Honor Roll. Scripps is the only health care organization in San Diego County to be recognized on the inaugural statewide list, which was announced today.
Each of Scripps' hospitals – Scripps Memorial Hospital La Jolla, Scripps Memorial Hospital Encinitas, Scripps Green Hospital and Scripps Mercy Hospital (San Diego and Chula Vista campuses) – are ranked in the superior performance tier, which is the honor roll's top category.
Also today, CHC announced its 2020 Maternity Honor Roll and three Scripps hospital campuses were named to the list: Scripps Memorial Hospital Encinitas, Scripps Mercy Hospital San Diego and Scripps Mercy Hospital Chula Vista. Scripps is the only local organization to be included on both the opioid care and maternity statewide lists in 2020.
"This recognition reflects our team's work to provide innovative patient care to combat our ongoing opioid crisis." 
Angela Rosenblatt, Scripps Health Corporate Director of Pharmacy
The 2020 Opioid Care Honor Roll recognizes 53 California hospitals for their progress and performance in promoting safe and effective opioid use, providing treatment for patients with opioid use disorder and providing access to naloxone to prevent opioid overdoses. According to state data, over 2,400 Californians died of an opioid-related overdose in 2018.
"This recognition reflects our team's work to provide innovative patient care to combat our ongoing opioid crisis," said Scripps Corporate Director of Pharmacy Angela Rosenblatt, who along with Ole Snyder, MD is a co-chair of the Scripps Opioid Stewardship Committee. "It's rewarding that an independent review of our efforts verifies that we are achieving the highest level of performance for our patients."
Earlier this year, CHC invited all 330 California adult acute-care hospitals to participate in the Opioid Care Honor Roll program by submitting a self-assessment covering eight questions across four domains of care. The domains included safe and effective opioid use, identifying and treating patients with opioid use disorder, overdose prevention and applying cross-cutting opioid management strategies.
CHC recognized Scripps for taking a variety of approaches to address overuse of opioids among its patients. For patients being discharged from an emergency department visit or hospital stay, Scripps has created educational videos that it makes available for viewing and has also set opioid prescription quantity limits at discharge. Additionally, Scripps provides a range of non-pharmaceutical pain management therapies, including music and pet therapy, ice and heat treatment, spiritual care and more.
In addition, some Scripps hospital emergency departments have implemented medication-assisted therapy, in which specially licensed ER physicians can administer medications as a bridge for patients with opioid use disorder until they can receive further care.
CHC's 2020 Maternity Honor Roll recognizes 141 California hospitals that met the 23.9% statewide target for births via cesarean sections in first-time mothers with low-risk pregnancies. Since the state's Maternity Honor Roll was first published in 2016, Scripps Mercy San Diego has been recognized for five straight years. Scripps Encinitas has made the list each of the last four years and Scripps Mercy Chula Vista has been included for the past three.
"We're pleased to continue our progress in providing high-quality maternity care for our patients at Scripps," said Anupam "Bobby" Garg, MD, who is medical director of the women's and newborn service line at Scripps Health and is also a Scripps Clinic physician. "This recognition is the result of close collaboration and communication between our physicians, nurses, support staff and families. It's another step forward in an ongoing journey to deliver the best care possible for our patients."
California hospitals have made steady improvement in low-risk c-section rates, according to CHC. Between 2014 and 2019, the percentage of California hospitals meeting the statewide target rose from 40% to 65%. Overuse of c-sections can result in higher rates of complications for both mothers and babies.
Learn more about Scripps Health, an integrated health care system in San Diego, Calif.