Get Your Fitness Back on Track
Ease back into an exercise routine using this advice from a Scripps sports medicine specialist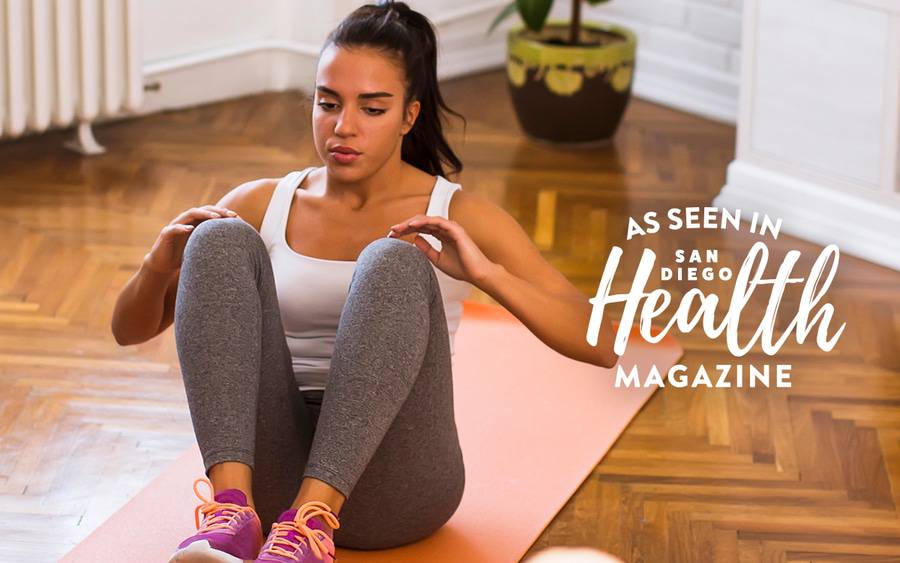 Ease back into an exercise routine using this advice from a Scripps sports medicine specialist
It's easy to see how fitness fell by the wayside amid intermittent gym closures, team sports cancellations and the general upheaval caused by the COVID-19 pandemic. Now that many people are starting to play catch-up, they're finding that it was a lot easier to maintain a workout routine than to restart after a several-month pause. 
Brian Rebolledo, MD, a Scripps Clinic orthopedic surgeon who specializes in sports medicine, says patience is key. Below, he explains how to get back on track — and back in shape — safely and successfully.
Slow and steady wins the race
By gradually easing back into your usual activities, you're helping to reestablish a habit that you can strengthen on your own timeline.
"Don't expect to go from zero to 100 in a matter of days or weeks," Dr. Rebolledo says. "Running around the block can easily turn into a mile or two, then back up to five or six."
The same goes for first timers who are just beginning an exercise routine. Lower-impact activities are a great place to start and will be much gentler on your joints and lower back.
"In the initial period you don't want to overdo it," Dr. Rebolledo explains. "When you start out slow, you'll see your body start to respond and your physiology will start to change."
Make sure to warm up and cool down
Another thing weekend warriors need to watch out for is overuse injuries, like strains, sprains and hamstring injuries. Falls are also common, since your coordination might not be what it was when you were at peak level. 
Stretching is also essential to preventing injury; usually there's insufficient muscle flexibility if you haven't worked out for a while, Dr. Rebolledo says. A general rule is that if you plan to work out for an hour, spend at least 15–20 minutes stretching before and after. 
"There's time for your body to build up to the activity and also time for your body to come down," he adds.
Pay attention to exercise pain
Dr. Rebolledo also cautions that while some soreness is to be expected, especially in the beginning of a new exercise routine, sharp pain, swelling or redness are signs that something more serious may be going on. Consult your physician if you experience these symptoms.
"Working through the pain is not advisable if it's to that degree," he says. "Give your body rest and time to recover."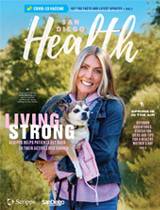 This content appeared in San Diego Health, a publication in partnership between Scripps and San Diego Magazine that celebrates the healthy spirit of San Diego.