Honoring San Diego's Finest Nurses in 2020-2021
Scripps pays tribute to eight registered nurses who enhance and elevate the patient experience
It takes a special kind of person to be a nurse. A great nurse often has commitment, compassion, grace and grit. Nurses have some of the toughest jobs around, especially now. On the front lines or behind the scenes, Scripps nurses rise to the challenge, providing care, support and quiet strength every day.
"The nurse is the first in line in the health care delivery system regardless of whether it's inpatient, outpatient or even telehealth," says Mary Ellen Doyle, RN, Scripps corporate vice president of nursing operations. "When you think about health care, there's one role that's your constant connection and that's registered nurses."
Each year, Scripps chooses nurses across the system as its Nurses of the Year. These health care heroes have gone above and beyond to demonstrate clinical competence, compassion, teamwork, leadership and professionalism, both in the office and out in the world. 
"They really represent the best of the best," Doyle says.
The COVID-19 pandemic has added another layer to the already challenging job nurses have, but it has also brought out the best in them — managing personal protective equipment (PPE), working extra hours to update patient charts and even helping ailing patients say goodbye to their loved ones. Nurses across the Scripps system have adapted to change in this unprecedented time and have risen to the occasion.
"It blows my mind when we hear about these nurses and their accomplishments from their peers and coworkers," Doyle says. "What universally amazes me is their deep sense of humility. They're very humble about their capabilities and what they contribute, which makes them stand out even more."
Honoring our nurse heroes
Here's a look at Scripps' Nurses of the Year for 2020-2021 and the good they do each day: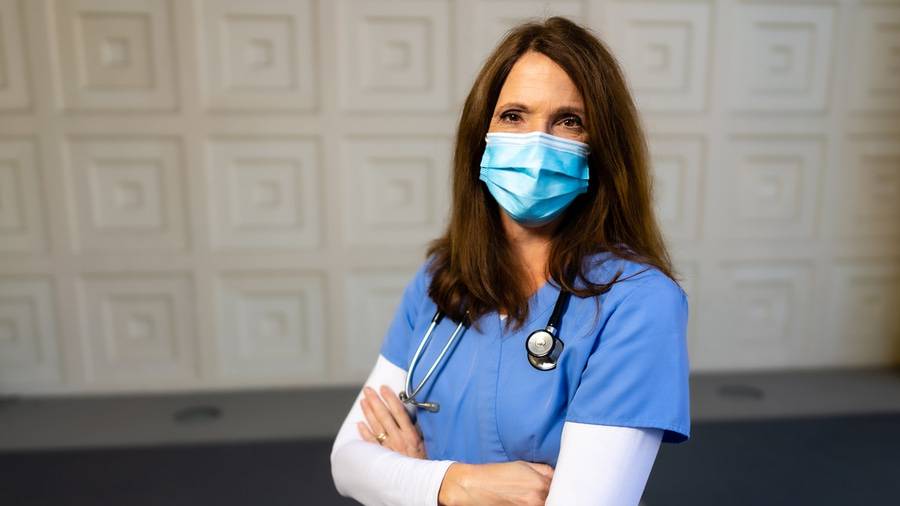 Diana Askew was one of the first people to volunteer to work in the COVID testing cabana at Scripps Green Hospital and Scripps Clinic Torrey Pines, hoping to help ease the burden for colleagues. She also acts as a liaison for COVID-19 patients and their loved ones who can't visit the hospital — even when that means saying goodbye. "If there's a life I can impact, that's what I want to do," she says. "Each life is precious."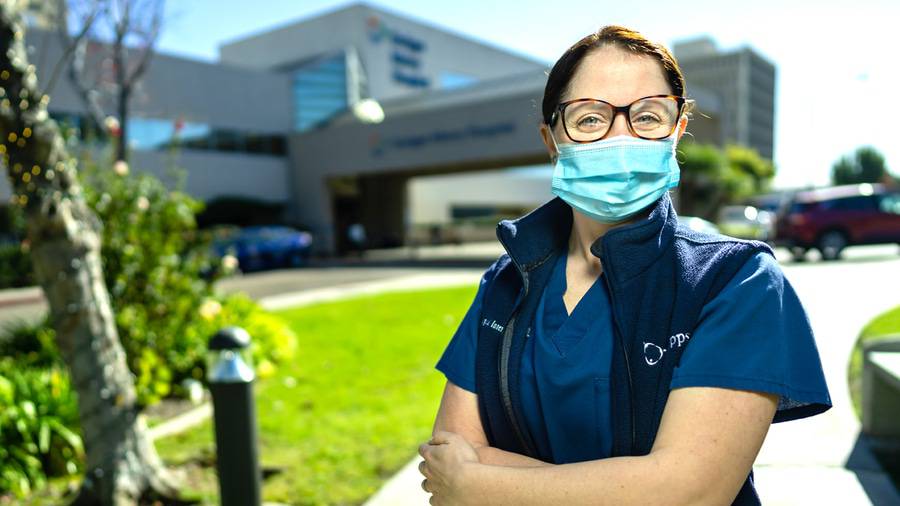 Scripps Mercy Hospital San Diego
For surgical intensive care nurse Keri Cipperoni, every day brings new experiences. They can be heartbreaking, when facilitating video chat between a dying patient and their relatives. They can be benevolent, when sitting in full PPE comforting a distraught patient. They can also be exuberant, when she receives thanks from a patient. "Getting to know my patients on a personal level despite the critical situation they're in — that's what I love the most," she says. "You always want to make patients feel like they're number-one."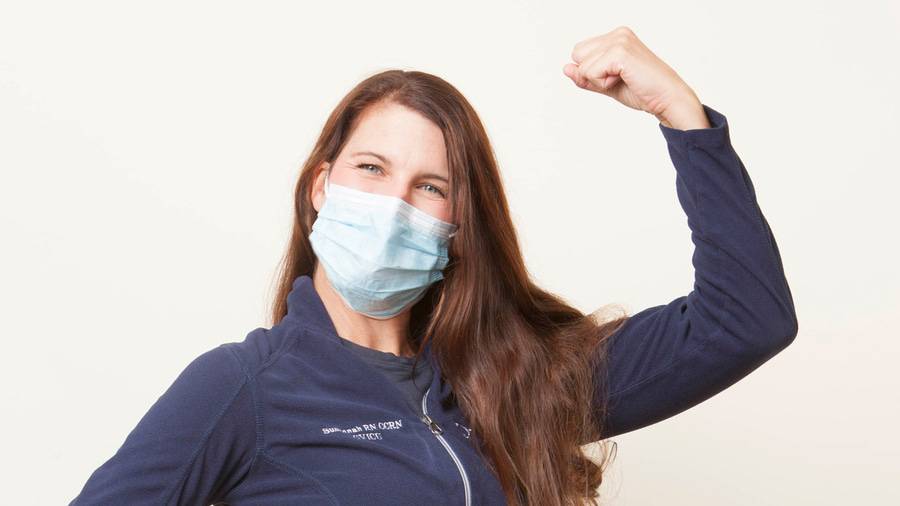 Scripps Memorial Hospital La Jolla
Sue Hensel is known around the cardiovascular ICU as an exceptional educator; her coworkers say her passion for learning and teaching is evident. She has gone above and beyond to plan and teach classes for new, veteran and visiting staffers. Hensel regularly pays it forward, mentoring staff members and taking the time to get to know new nurses so they'll feel more like part of the team. She's also quick to pitch in any time help is needed — even during her time off.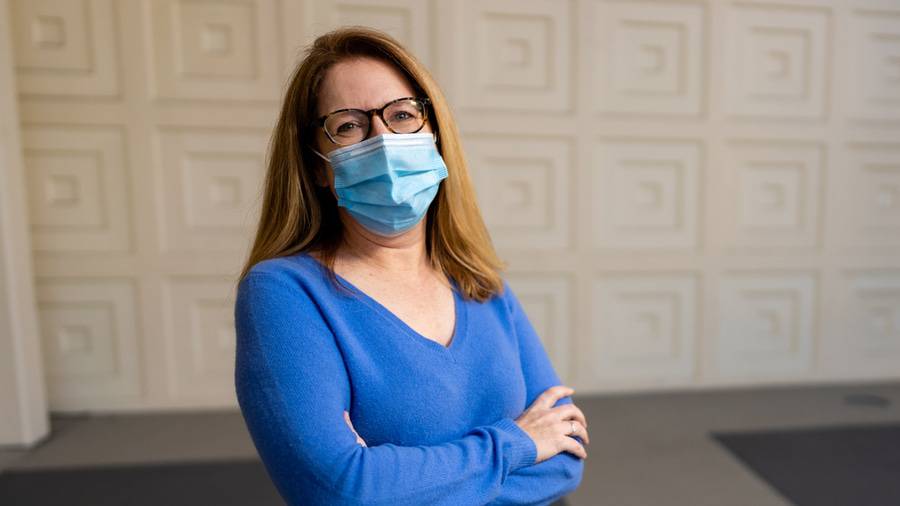 Scripps Information Services
Clinical application analyst Naomi Junge recently celebrated her 20th anniversary with Scripps, though these days, like many of us, she's working from home. The tech-savvy nurse uses her professional insight and technical acumen to engineer the clinical workflow and come up with big-picture ways to truly benefit patients. "Having been at the bedside, I can understand the impact of what we're doing and make sure the changes we're making make sense, are as efficient as they can be and will actually work for the nurses," she says.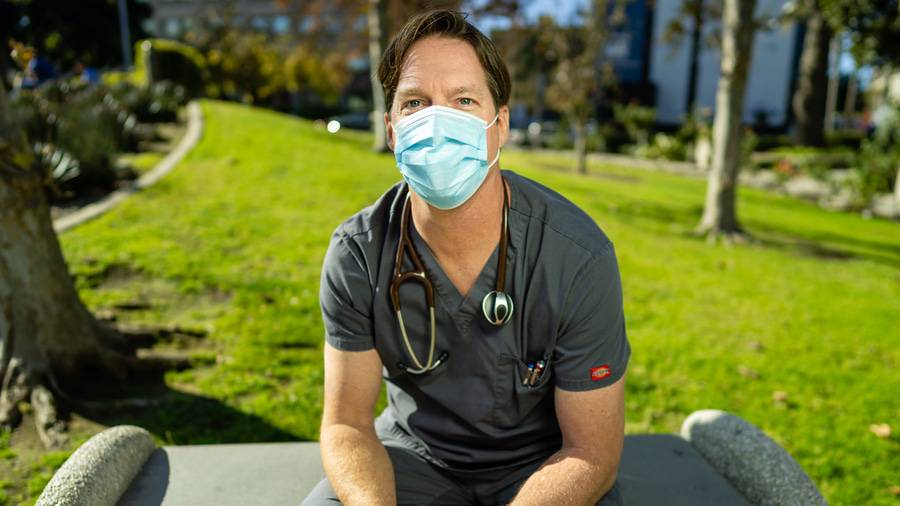 Scripps Mercy Hospital Chula Vista
As an ICU nurse, Greg Knight cares for some of the sickest patients. Coworkers describe him as knowledgeable, skillful and one the best ICU nurses at Scripps. Doctors trust him to care for patients with the most complex cases, and colleagues rely on him for leadership and clinical expertise. What he enjoys most, he says, is the opportunity to demystify the health care process for patients and families to make their stays easier to cope with. "I thrive on the fact that we get to make a difference in people's lives," he says.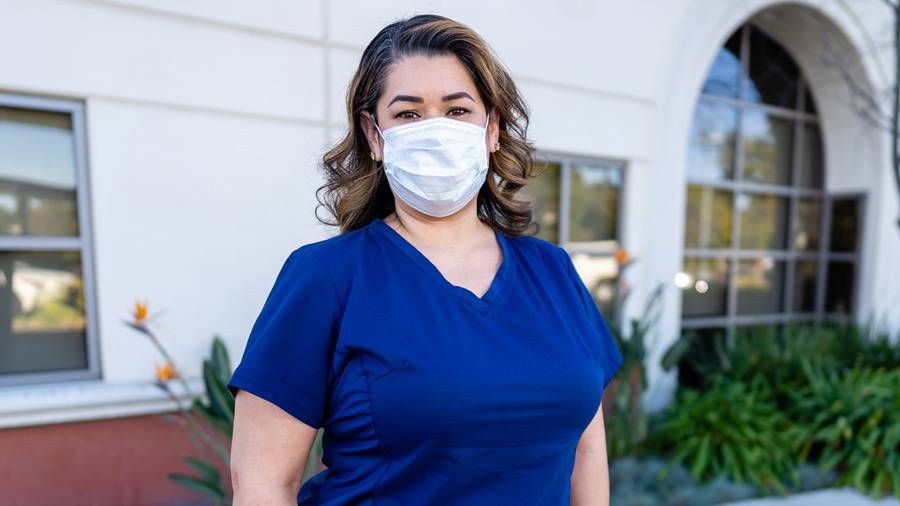 Scripps Coastal Medical Center 
As an OB/GYN nurse supervisor, Yvonne Meneses has a career that is challenging, interesting and makes a difference in people's lives daily. From her first day overseeing the OB/GYN staff, she has been dynamic, engaged and a critical thinker. The most rewarding aspect of her job, she says, is when she can make patients, providers and staff feel supported, respected and valued. "No matter what kind of hectic, chaotic day I have, I continually push myself to be the best nurse I can be," she says.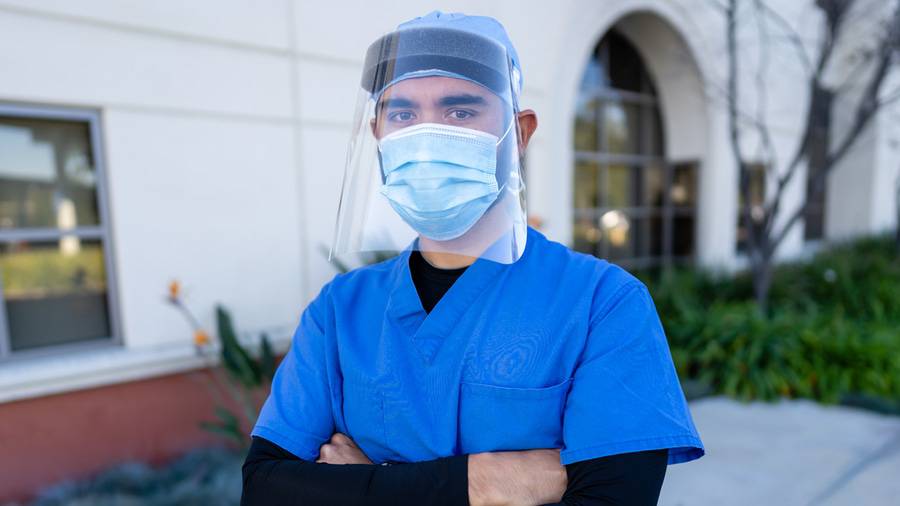 Scripps Memorial Hospital Encinitas
Known for his quiet competence, cardiac catheterization nurse Lucian Mistretta has learned to focus solely on his patients and anticipate their needs — and in some cases, save lives. "Helping people and actually making a difference in their lives is the most rewarding part of the job," Mistretta says. "When a patient is having a heart attack and we're able to help them make it back home to their family — knowing that I can impact someone's life that greatly makes it a little bit easier getting out of bed in the middle of the night to go to work."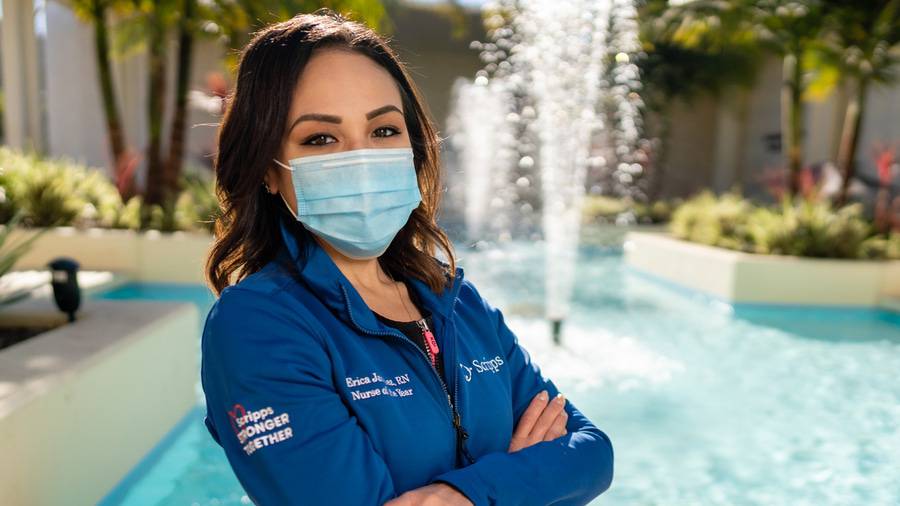 Erica Vargas can trace her interest in nursing back to a hospital stay in her childhood. The compassionate nurses who cared for her helped ease her fears, and one even brought another young patient to visit her and show her she was not alone. "That was the moment I knew I wanted to make a difference in someone else's life like she did in mine," Vargas says. "That feeling will forever stay with me." Now, Vargas shows that same kindness to her patients, going out of her way to make them feel heard and understood.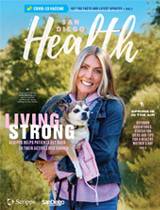 This content appeared in San Diego Health, a publication in partnership between Scripps and San Diego Magazine that celebrates the healthy spirit of San Diego.