Scripps Modeling Predicts Return to Pre-Surge COVID Hospitalizations by March
Hospitals will remain busy for several weeks as Omicron admissions slowly decrease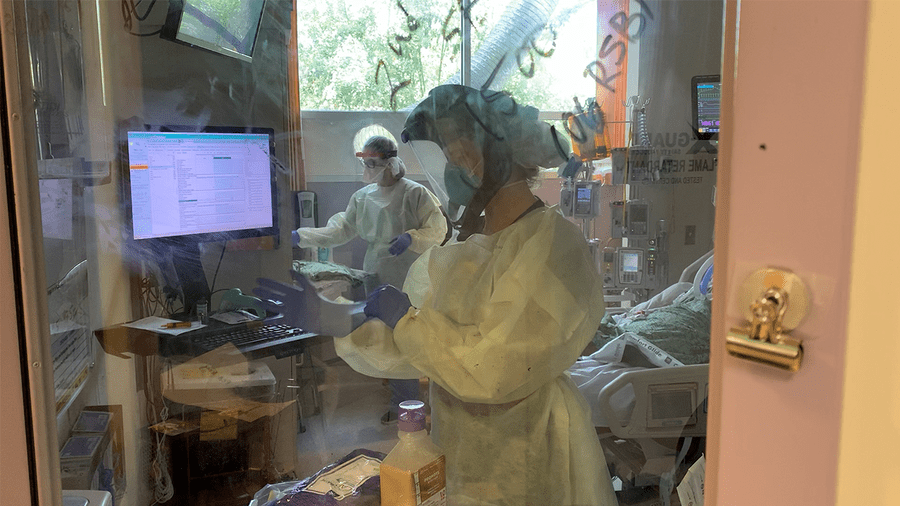 Hospitals will remain busy for several weeks as Omicron admissions slowly decrease
Predictive modeling by Scripps Health shows that the current surge of COVID-19 hospitalizations should wind down by early March, with a slow decrease in patient volumes driven by the Omicron variant of the virus over the coming weeks, the San Diego health system said Monday.
While that certainly is good news for the San Diego region, health system officials said staffing demands at Scripps facilities will remain high as hospitals stay busy with cases unrelated to COVID and as other patients reschedule procedures that were deferred during the ongoing pandemic surge.
"We are finally seeing some light at the end of the tunnel for the Omicron surge, but this pandemic likely isn't ending," said Scripps President and CEO Chris Van Gorder. "COVID vaccination continues to play an important role in reducing the severity of surges and offsetting the potential effects of new coronavirus variants that might spread through the population in the future. That includes getting your booster shot as recommended by the Centers for Disease Control and Prevention, which is 90% effective at preventing hospitalizations according to the agency's most recent research."
COVID volumes at Scripps' five hospital campuses peaked two weeks ago with 356 admissions, including 62 patients in ICUs. That compared to a pre-holiday volume in mid-November of 78 patients, with 31 in ICUs.
Scripps data experts have been using sophisticated and complex computer modeling of the virus in San Diego County since April 2020 to better plan for the use of staffing and critical resources, such as intensive care beds, medical/surgical beds and personal protective equipment.
The accuracy level of the modeling, which is updated at least once a week, has been extremely high, running in the low- to mid-90% range during all three of the major COVID surges — the Alpha variant in the winter of 2020, the Delta variant in the summer of 2021 and the current Omicron variant which arrived this winter.
"Computer modeling has become a standard and critical tool that we use on an ongoing basis to operate our hospitals and clinics," said Nathaniel Brown, Scripps director of health data sciences. "Early on in the pandemic, this technology prompted us to shift from a staffing structure that focused on each individual location to one that considered staffing needs across our entire system. We also increased cooperation between Scripps hospitals for transferring patients when needed due to restricted resources. And our modeling has helped hospital directors anticipate how their sites will be impacted over the coming two weeks."