A Transplant Surgeon's Family Workout: Mountain Biking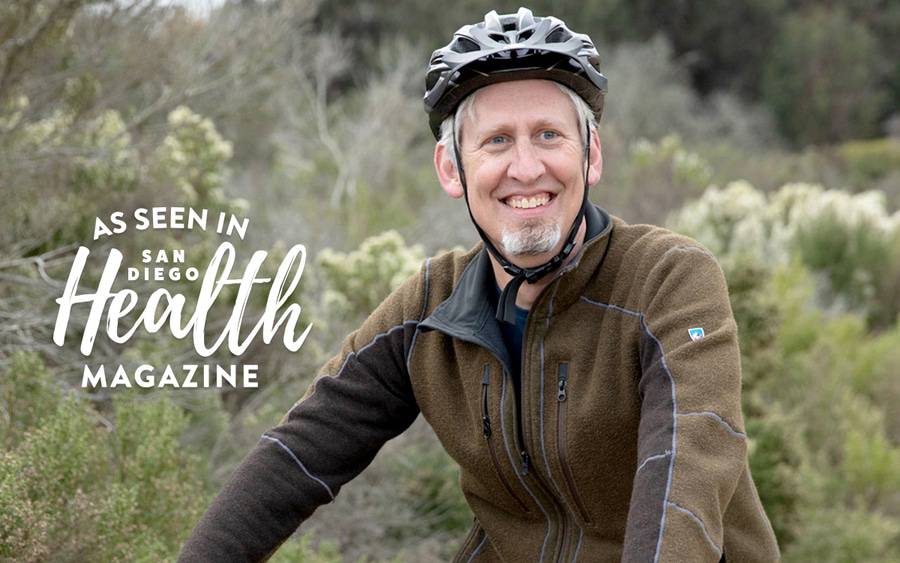 Scripps Clinic transplant surgeon Jonathan Fisher, MD, has always enjoyed mountain biking, but once the pandemic began, it became a family affair. His job as surgical director of the pancreas transplantation program at Scripps Center for Organ Transplantation kept him busy, and his wife and 8- and 10-year-old children were navigating the unique challenges that come with working and learning remotely.
"It was hard when everything got shut down," he says. "You had to stop and think about what was really important. As we spent more and more time online, we were looking for an activity we could do as a family. It really became a question of what we could do outside, and we could all enjoy and get exercise."
Mountain biking as family affair
The Fisher family enjoys mountain biking because they can spend time together while still having the freedom to go at their own pace. It also comes with the security of knowing someone's always there to celebrate your progress and lend a hand in the tough spots.
"We encourage my daughter, letting her know, 'If you can't ride up something, that's OK. We'll walk it, but you have to keep moving,'" Dr. Fisher says. "And as she's pushed through, she's found she can do more and more. My son's gone from learning to ride a bike to now, he's usually the one leading the pack."
The family tends to stay close to their Encinitas home and tries to get out at least once a week, but they occasionally venture outside their comfort zone. They have ridden in Laguna and Big Bear, and have mountain biked as far as Yosemite National Park four times.
"It's always a question of where we can go to get into nature and take a break from the constant noise," says Dr. Fisher.
Benefits of regular exercise for transplant patients
Dr. Fisher also encourages his patients to follow in his footsteps — or in this case, tire tracks. He emphasizes the importance of finding something active that you enjoy and can stick with long-term. Regular exercise is especially beneficial to transplant patients.
"My message to my patients is, you have to get out and do something," he says. "There are lots of people we've transplanted who bike or surf. You can get back to having a normal life. That's really the point of transplant — this is your big reset. You can take it or not, but here's your chance. Make the change. It's not just how much life you have, it's the quality too."
Watch the video with Dr. Fisher discussing the health benefits of mountain biking
Watch the video with Dr. Fisher discussing the health benefits of mountain biking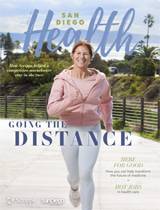 This content appeared in San Diego Health, a publication in partnership between Scripps and San Diego Magazine that celebrates the healthy spirit of San Diego.