What Are Jobs in Demand in Health Care?
Scripps is consistently ranked as a top place work in the nation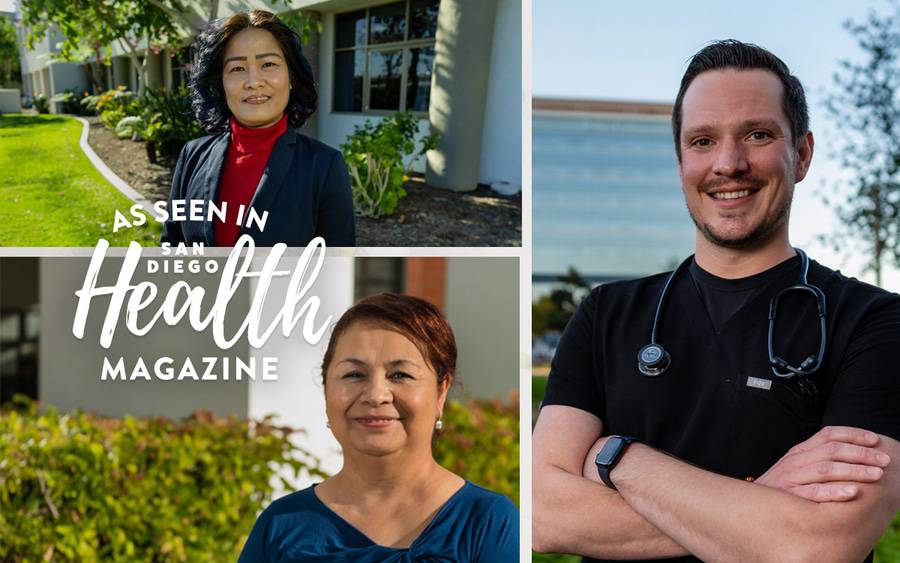 Scripps is consistently ranked as a top place work in the nation
Health care careers are in demand. On the front lines and behind the scenes, passionate professionals and dynamic teams work together to care for patients and keep pace in a rapidly evolving field. Scripps is consistently named one of Fortune's 100 best companies to work for, where a diverse workforce fills a variety of rewarding roles that delivers lifesaving care to the San Diego community. 
Here, Scripps team members share what they love most about their job and company culture.
Environmental services technician
Within the scope of their practice, EVS techs interact and communicate with patients during their stay and perform job functions essential to supporting environmental care. This includes cleaning, linen service, waste removal, sharps container removal, meeting/event setup/breakdown and infection control/sanitation.
"What I like best about my job is the diversity. It consists of a variety of tasks and I don't get bored," says Teresa Salinas, supervisor Environmental Services. "I train employees, do quality inspections and order supplies. 
"But best of all is the communication with patients, employees and coworkers from other departments. My passion is getting patient rooms clean knowing that we're helping in their recovery as well as doing quality inspections knowing that patient rooms are clean and disinfected up to standard. 
"Finally, the pay is good. I'm a single woman and I'm blessed to have this job where I can afford to pay my mortgage by myself."
New graduate registered nurse
The emergency department is one of the most exciting and fast-paced areas of a hospital, and new graduate registered nurses (RN) are an important part of the patient care team.
Registered nurses with one year of experience or who recently graduated from the Scripps RN New Graduate Residency Program, as well as new grad RNs with a background as an ED tech, EMT, paramedic or corpsman, can apply for the Scripps' ED RN Transition Program and train for a career in the ED. In this 12-to-20- week program, nurses develop knowledge and skills to care for the array of patients who seek emergency care.
"I love the family we've created at Scripps La Jolla in the Emergency Department," says Nicholas Epper, technician in the Emergency Department Transition Program. "I wouldn't be able to do this kind of work without them and I'm so grateful to be a part of this team. 
"I have a true passion for emergency medicine and our Emergency Department at Scripps La Jolla provides me with an opportunity to do a job that I absolutely love. Our team is one of a kind, and I wouldn't trade our experiences together for anything."
A diet clerk provides administrative and clerical support for Food and Nutrition Services. Their responsibilities include processing diet orders, assisting patients with menu selections, and distinguishing between food and medication allergies.
The position serves as a liaison between Nursing and Food and Nutrition Services departments, handling patient concerns, food issues and basic questions about meals and diets.
"I love that my team gets the opportunity to impact a patient's day — three times a day, actually! — through seemingly small yet significant interactions about their meals," says Brittany Gavin, director, Food and Nutrition Services.
"Whether it's helping patients choose their favorite toppings to go in a breakfast burrito or delivering their meal with a smile, we play a crucial role in their overall recovery. It's also nice when clean plates come back to our dish room. It gives me joy knowing that we not only provided a patient with a nourishing meal, but that they enjoyed it!"
Clinical informatics nurse
Clinical informatics nurses (CIN) blend patient care and innovation. A CIN works as a liaison between Information Services and the end users of the electronic medical record. They leverage technology to support efficient care delivery, collaborate and map workflow based on best practices and evidence-based care, and analyze the electronic medical record to identify areas for improvement.
"A clinical informatics nurse is the liaison between the clinical world and the information technology world. As a CIN, I understand the clinical workflow and translate the clinical need to the IT team and vice versa," says Ednalyn Danielsen, BSN, clinical informatics nurse.
"What I love about being a CIN are the myriad opportunities to drive improvement in electronic health record, streamline workflow and help enhance patient care. I also enjoy leading a project from beginning to end. Implementing the system successfully is the most gratifying feeling. I enjoy my job, as it places me at the center of health care, information sciences and computer technology."
A medical assistant's responsibilities may include (but are not limited to) greeting patients, completing registration forms and giving instructions; rooming patients, obtaining vitals and documenting patient history; assisting with patient callbacks and scheduling; giving injections and administering immunizations as directed by a physician; assisting with minor procedures; and maintaining a clean, organized and safe environment.
A rad tech performs imaging procedures and obtains patients' medical histories. They provide radiology and diagnostic imaging services that tailor to the individual needs of a patient; utilize state-of-the-art technology and equipment in general radiology and fluoroscopy, ultrasound, nuclear medicine CT and MRI; and are responsible for reviewing patient orders, image requests and questions.
A lab assistant performs age-specific venipuncture and capillary puncture, and processes specimens for transport. They provide operations management support to department leadership, including maintaining policies and procedures, timekeeping, and quality control/reporting. They also ensure performance and safety standards are met, ensure inventory and supplies are stocked appropriately, serve as a liaison for the laboratory, and interact with physicians, nurses and patients.
A surgical tech is responsible for ensuring operating rooms are ready for surgery and all case-specific supplies and equipment are sterile and ready for use. They monitor sterile fields throughout procedures, scrub for cases, anticipate the needs of the physician and operating team, position and transport patients, organize room cleanup and ensure efficient room turnover, including decontaminating equipment as necessary.
Sterile processing technician
The sterile processing team is responsible for the cleaning, packaging, sterilization, storage and distribution of medical instruments, equipment and supplies used for patient care. 
They clean and disinfect equipment that requires decontamination or sterilization according to designated principles of asepsis and are responsible for testing and recording sterilizer equipment performance to ensure it's operating within sterility standards.
Finally, they maintain established control systems for supplies and equipment processed.
To learn more about these and other in-demand careers, visit Scripps.org.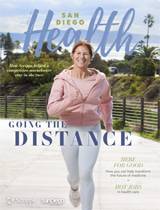 This content appeared in San Diego Health, a publication in partnership between Scripps and San Diego Magazine that celebrates the healthy spirit of San Diego.