What is an HMO? Understanding Your Insurance Options
Budget-friendly health plan offers coverage with many benefits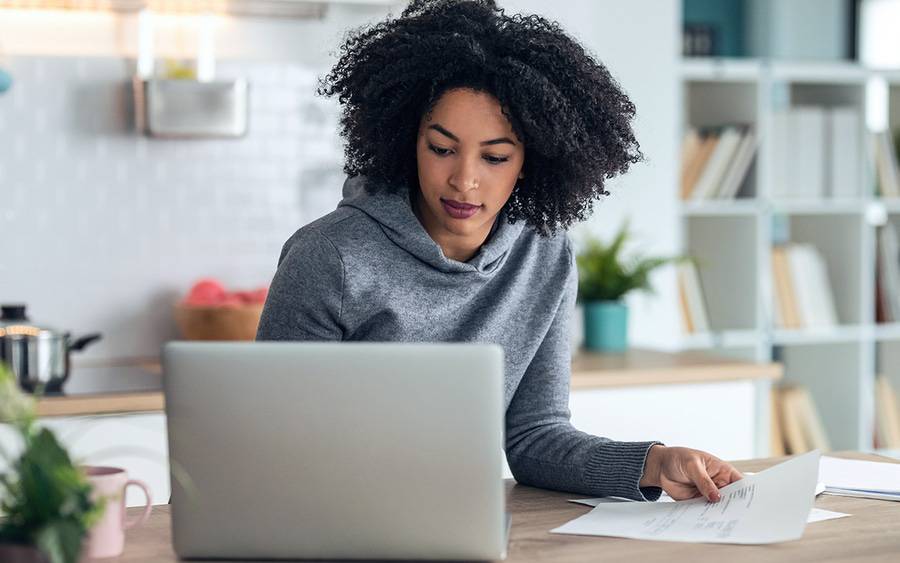 Budget-friendly health plan offers coverage with many benefits
The end of summer brings back-to-school demands, schedule changes and open enrollment for your health insurance benefits.
Take the time now to research and understand your health insurance options — you'll thank yourself in a few months when it's time for annual physicals and flu season.
Benefits vary between plan types, so research what the plan covers and general costs, including monthly premiums, deductibles and co-payments. If your focus is on preventive care and optimal management of your health at an affordable cost, an HMO — short for Health Maintenance Organization — plan may be right for you and your budget.
Many people are familiar with the term HMO, but are you familiar with the benefits of enrolling in this type of health plan for you and your family?
A type of managed care health insurance plan, HMO plans provide quality medical care while controlling and even reducing your costs for medical care. Additionally, this type of plan ensures that you and your family have continuity of care by receiving your health care from one health care system. 
HMO plans typically are the most budget-friendly for individuals and families. Generally, HMOs have the lowest monthly premiums (the amount you pay every month). They usually have low or no deductibles (the amount you'll have to pay before your insurance begins to pay for your care) so you pay less out-of-pocket expenses for medical care.
Each HMO is comprised of a network of doctors, walk-in clinics, hospitals, labs, imaging and other services so you have the full spectrum of medical care available. The physicians and other health care providers work together as a team. If you choose an HMO plan, here are three things to consider:
1. Health care providers must be in network
Health coverage is provided by medical providers within a network. You have a network from which to choose your care.
HMO plans usually don't pay for out-of-network care (or pay at a reduced rate) unless it is an emergency.
2. You must choose a primary care physician
You'll need to choose a primary care physician, sometimes called a primary care provider or PCP.
Your primary care physician is usually the first doctor you call for medical care, including preventive annual physicals and screenings. You will develop a relationship with your PCP, who will create an individualized health care plan tailored to your needs and goals.
An HMO usually requires you to select a PCP within its network when you enroll, but you can select a new PCP throughout the year if needed.
When considering an HMO plan, it is important to evaluate their network of PCPs and select one that meets your needs and those of your family in the coming year. Each member of your family will need to select a PCP. These providers can be family medicine doctors, internists and pediatricians.
"Your PCP will be your main point of contact for all of your medical needs, including your lab tests, treatments, specialist appointments and other care," says Anil Keswani, MD, corporate senior vice president, and chief medical officer of ambulatory care and accountable care operations at Scripps. "They get to know you over time and act as the quarterback for your care." 
3. Authorization is required for specialist care
Usually, preventive care with your PCP does not require a co-payment, such as your annual wellness exam, vaccinations and preventive screenings, such as mammograms and skin cancer screenings.
If you want to see a specialist, such as a cardiologist, endocrinologist or orthopedist, your PCP will provide a referral. Your HMO will then authorize the service before it will be covered under your plan.
If it is not approved and you still want to see the specialist, or you decide to see a doctor who is not in your network, your care will be considered "out of network" and you may be required to pay most or all of the costs.
Your HMO also must authorize tests, treatments or procedures, such as an MRI, physical therapy or surgery, and services must be provided by a network member (unless it is not available within the network).
Here are a few more things to keep in mind while you consider your options:
If you already have a doctor you like, make sure they are in the HMO network. Ask if you can change your PCP during the year if desired.
If you take prescription medications, find out if they are covered by your plan and if a generic version is required.
If mental health care is important to you, ask about the provider network.
Understand how to get care if you are traveling and must go to an out-of-network provider.
"An HMO plan is a good fit for many people," says Dr. Keswani. "HMOs are affordable and their focus on preventive care helps you get and stay healthy throughout all the stages of life."