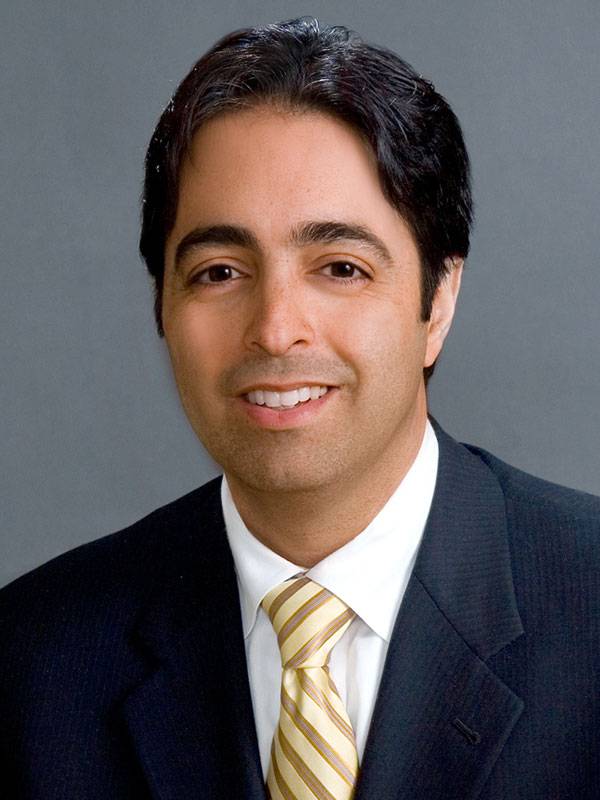 Anil N. Keswani, MD
Corporate Senior Vice President
Chief Medical Officer, Ambulatory and Accountable Care Operations
As corporate senior vice president and chief medical officer for ambulatory and accountable care operations at Scripps Health and for Scripps Health Plan Services — a wholly-owned, not-for-profit managed care organization — Dr. Keswani's role at Scripps is diverse. His responsibilities include ambulatory services, Scripps affiliated medical groups, seven major clinical service lines, post-acute care, population health management, executive health, and value-based care, including managed care and ACOs.
Dr. Keswani came to Scripps in 2012 with a focus on ambulatory, primary and post-acute care. His work on population health, care navigation, primary care redesign and expanded patient access through retail and telehealth options helped set the tone for the way care is delivered at Scripps today. 
Dr. Keswani's new priorities as chief medical officer, ambulatory and accountable care, are closely aligned with Scripps continued regional growth and emphasis on an exceptional patient health care experience.
Before coming to Scripps, Dr. Keswani served as system vice president of medical management at Advocate Health Care and was chief medical officer for Dreyer Medical Clinic in Aurora, Illinois. He attended medical school at Boston University and is a graduate of the honors accelerated BA/MD six-year medical program.