New Minimally Invasive Procedure Fixes Torn Rotator Cuffs
Scripps orthopedic surgeons perform shoulder procedure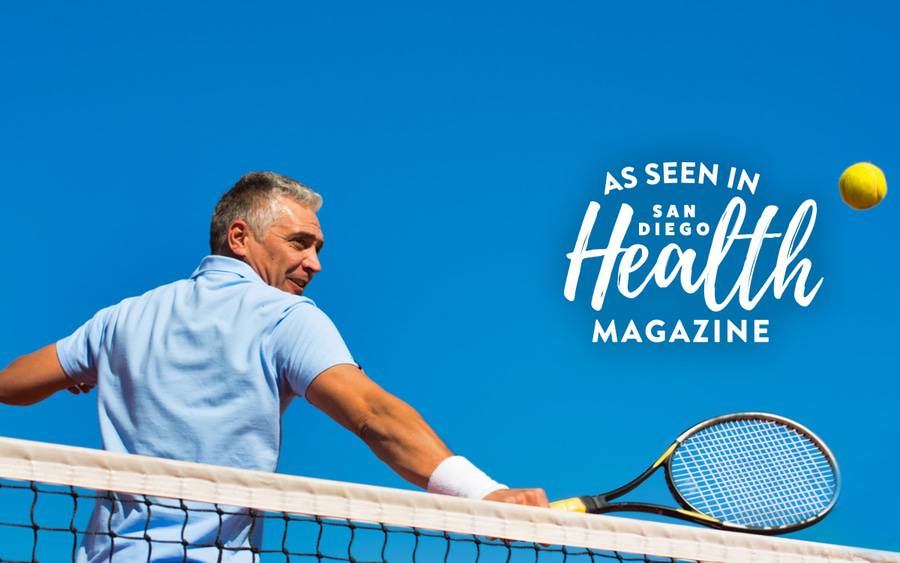 Scripps orthopedic surgeons perform shoulder procedure
You feel it each time you swing a golf club or reach up to comb your hair. Whether due to age, repetitive use or injury, a rotator cuff tear creates a deep ache in your shoulder that doesn't seem to get better with rest, exercise or medicine. 
Rotator cuff tears have traditionally been repaired with complex shoulder surgery requiring weeks, even months, of recovery. Some tears are irreparable. However, innovations in the health care marketplace promise new approaches, less invasive procedures and faster recovery times. 
New minimally invasive procedure
Scripps Clinic was among the first in the San Diego region to offer the minimally invasive balloon implant, approved by the U.S. Food and Drug Administration in July 2021. Scripps is consistently at the forefront of new technology and U.S. News & World Report's latest Best Hospitals list ranks its orthopedic care specialty as one of the best in the nation. 
Brian Rebolledo, MD, an orthopedic surgeon at Scripps Clinic Torrey Pines, was one of the first San Diego County orthopedic surgeons to perform the shoulder balloon procedure. Since October, he has implanted about two dozen balloon devices in patients with massive rotator cuff tears or degradation. 
He says the new treatment proved to be a beneficial alternative for patients who otherwise had few options due to the severity of their injury or how they might tolerate surgery and the recovery process. 
"The downtime is much shorter. They spend maybe a couple of weeks in a sling," Dr. Rebolledo says. "I've been thoroughly impressed." 
Better shoulder function, pain relief
Scripps surgeons are also using a new arthroscopic procedure to insert the balloon device into the shoulder's subacromial space between the upper shoulder bone and the ball-and-socket joint. The balloon spacer is then filled with saline solution, creating a cushion to keep the shoulder bones from rubbing together. The result: better shoulder motion, function and pain relief. 
"We put the shoulder into a more optimal position," Dr. Rebolledo explains. 
Dr. Rebolledo says that physical therapy on the surrounding muscles is a critical part of the recovery process. Patients who've undergone the balloon spacer implant often return to normal activities sooner than they would with traditional rotator cuff surgery. 
While the balloon implant has been FDA-approved for a relatively short period, the manufacturer reports some 29,000 devices have been successfully implanted in patients internationally over the last decade. Dr. Rebolledo says the procedure is becoming more widely available in San Diego and the US. 

This content appeared in San Diego Health, a publication in partnership between Scripps and San Diego Magazine that celebrates the healthy spirit of San Diego.