New Hope on Horizon for Heart Valve Patients
Promising valve replacement procedure now in clinical trial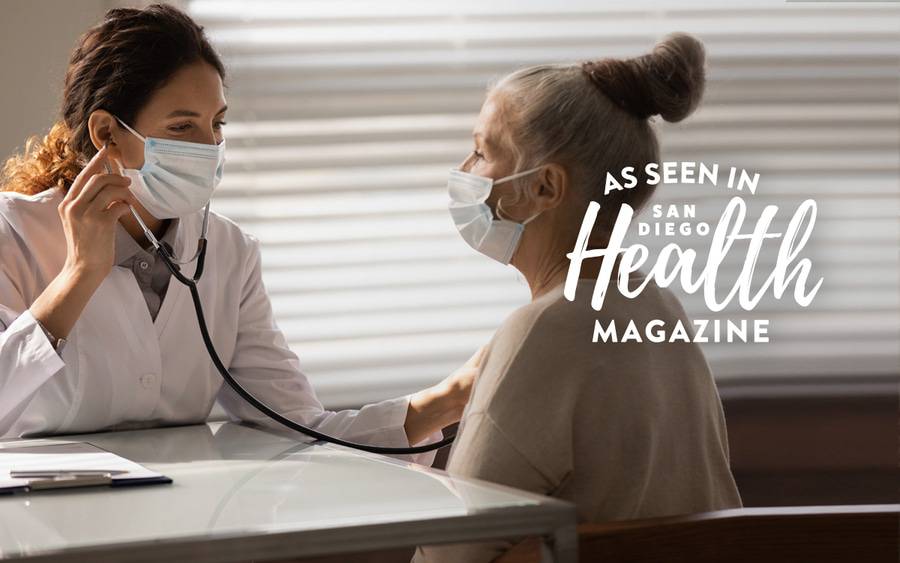 Promising valve replacement procedure now in clinical trial
An 80-year-old man with congestive heart failure was suffering from worsening symptoms.
Medications weren't helping.
He wasn't healthy enough to undergo open heart surgery to replace the faulty tricuspid valve that was allowing blood in his heart to flow backward. 
Curtiss Stinis, MD, an interventional cardiologist at Scripps Clinic, says the patient's prognosis was grim. 
"Open heart surgery for an isolated tricuspid valve is not a great therapy. There's a high mortality rate, so it's typically not done," Dr. Stinis explains. "Medicines don't fix the valve, though they can help control fluid in the patient's body. Medicines alone are a Band-Aid at best." 
New minimally invasive procedure
The patient's predicament made him a candidate for a new minimally invasive technique that uses catheters to repair or replace faulty heart valves. Dr. Stinis, along with Scripps Clinic cardiologists Matthew Price, MD, and Steven Romero, MD, worked for two hours to thread an investigational device into the patient's heart through a small incision in his groin. 
The artificial valve — made of cow heart tissue, a metal frame and a fabric skirt — was positioned inside the patient's faulty tricuspid valve. Anchored in place, it opened like an umbrella and immediately started to work, getting the patient's blood pumping correctly. 
Called a transcatheter tricuspid valve replacement (TTVR), the July 2022 procedure at Scripps Memorial Hospital La Jolla was the first of its kind in San Diego County. 
The results are encouraging. The patient was well enough to be discharged from the hospital the next day, and follow-up tests show no evidence of further tricuspid regurgitation. 

This content appeared in San Diego Health, a publication in partnership between Scripps and San Diego Magazine that celebrates the healthy spirit of San Diego.