Orthopedic Doctor Mixes Love of Sports and Medicine
Longtime sports medicine specialist is a former competitive skier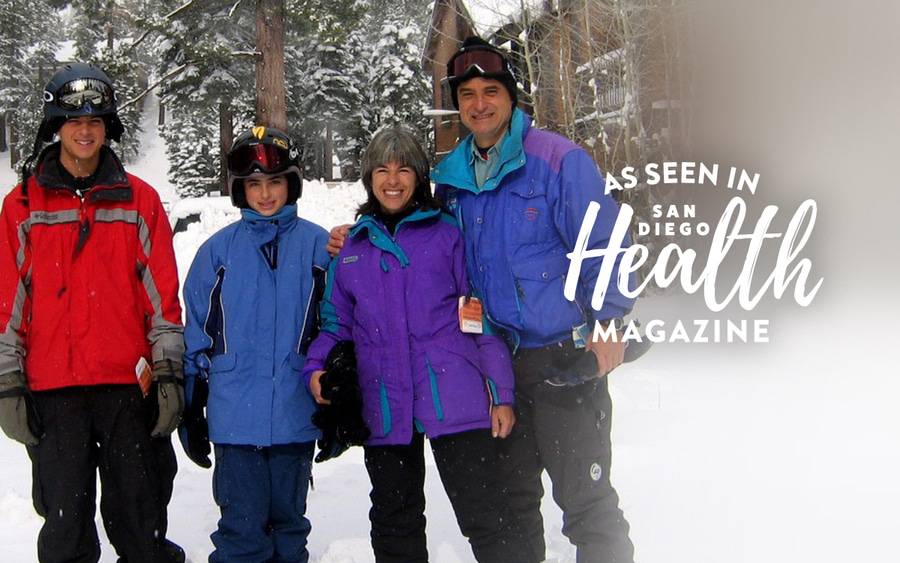 Longtime sports medicine specialist is a former competitive skier
Jan Fronek, MD, an orthopedic surgeon at Scripps Clinic, counts sports and medicine as two great loves in his life.
The sports medicine specialist is a former competitive skier and ski instructor and also served as head team doctor for the San Diego Padres. 
Now, the La Jolla native uses his experience and expertise to coach patients — both athletes and nonathletes — to achieve their fitness goals before and after orthopedic surgery. 
Dr. Fronek, who practices at Scripps Clinic Torrey Pines and Scripps Clinic Carmel Valley, comes from a family of physicians. His parents, sister, wife and one of their two children all practice medicine. 
Dr. Fronek's family took regular ski trips when he was growing up and he was on the ski team while attending UC San Diego; he still hits the slopes with many of his classmates. He and his wife, Helane, regularly took their children on ski trips and passed their skills along to their children, Lisa and Jeff. 
Dr. Fronek also worked as a seasonal ski instructor, teaching larger groups the ropes. 
"Teaching is fun because you can see how people progress and get them to enjoy the sport and become more proficient at it," he says. "Doing something like that obviously is enjoyable from a personal point of view, but also it helps professionally, because you can appreciate a little bit more of what our patients are going through, and you have a better perspective on that. I think that most of us in sports medicine try to enhance that type of relationship." 
His time teaching and working with sports teams — he currently helps out with the La Jolla Country Day School football team — have led Dr. Fronek to think of medicine as a team effort. The expertise of the orthopedic team comes into play, as do the skills of the athletic trainers, physical therapists and others helping the team maintain peak performance. 
That philosophy translates into his medical practice as well. 
"Seeing these players — whether it's at the high school, college or professional levels — and being able to take care of them and see the results, it allows us to give that much better care to all the other patients that we see," he says. "They may not be on a high profile team, but when somebody's got an injury, in many ways, the mechanism and the treatment is similar." 
The longtime Scripps Clinic physician credits his success and job satisfaction to the relationships he's built with his patients and colleagues. Clearly the team approach is paying off: In 2022-2023, U.S. News & World Report named the orthopedic programs at Scripps Clinic, Scripps Green Hospital and Scripps Memorial Hospital La Jolla among the best in nation. 
"One of the reasons why I've stayed at Scripps Clinic for so long is because we have a really great team," Dr. Fronek says. "The entire team is very competent, capable and knowledgeable."  

This content appeared in San Diego Health, a publication in partnership between Scripps and San Diego Magazine that celebrates the healthy spirit of San Diego.