Postpartum Depression vs Baby Blues
Scripps boosting efforts to spot depression, which is more serious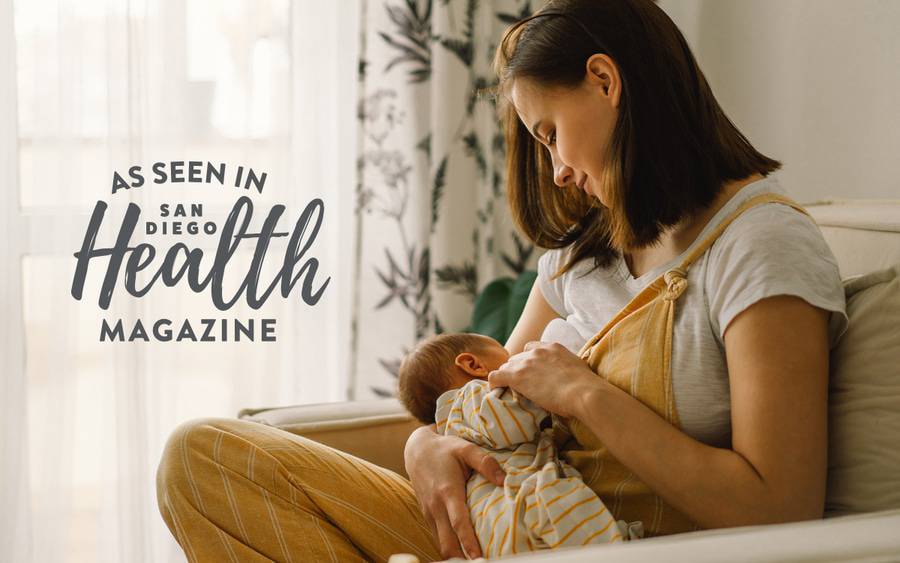 Scripps boosting efforts to spot depression, which is more serious
An estimated 20 percent of new moms experience postpartum depression, also called perinatal mood and anxiety disorder. 
The period after a baby is born can be stressful for women and take away focus from their health, with issues like hormonal changes, sleepless nights and a shift in the parents' relationship. 
While it's normal to feel emotional, fatigued, anxious and overwhelmed for a short time after birth —often referred to as the "baby blues" — persistent feelings of sadness, hopelessness, guilt, fatigue or mood swings could signal a need for medical intervention. 
"There are a lot of stressors associated with pregnancy," says Kelly Harkey, MD, an OB-GYN at Scripps Clinic La Jolla. 
"Twenty-seven percent of people enter the pregnancy with an anxiety or depression diagnosis, and 33 percent get diagnosed for the first time during pregnancy," Dr. Harkey says. "The increased stress of being pregnant and all the things that go along with it tend to exacerbate or bring back triggers that people had prior to pregnancy." 
Postpartum depression affects about 10 to 20% of women who have given birth. The percentages of women who get help for postpartum depression tend to be low, 8% among white women and 4% among African American women.
Pediatricians getting more involved
Scripps is increasing its efforts to help new moms who may be struggling. Pediatricians, who often see them more in the first year than their obstetricians or primary care physicians, are also looking for signs of postpartum depression. 
Pediatricians use the 10-question Edinburgh Postnatal Depression Scale to help assess if a patient may be suffering from postpartum depression. The pediatrician can work with their obstetrician or primary care doctor on scheduling wellness checks or a referral to a mental health care provider. 
"Having a new baby is such a joyous and special time. The purpose of performing these evaluations is to make that time even better," says Erik Hogen, MD, a pediatrician at Scripps Clinic Rancho Bernardo. 
"Ignoring untreated depression or trying to imagine that it's not there is not the right way to do it. We need to focus on mental health and test for postpartum depression to support new moms. We have to intervene at the earliest possible moment." 
Universal screenings can help reduce the stigma surrounding mental health issues and spotting postpartum depression and addressing it early can go a long way toward helping not just moms, but whole families. 
Dangers of untreated mental illness
Having untreated mental illness in a family affects children, and research shows that adverse childhood experiences are associated with increased risk of heart disease, alcohol and drug abuse, diabetes and other conditions as adults. 
Scripps is also working to educate more providers about perinatal mood and anxiety disorders. OB-GYNs, midwives, nurse practitioners and physician assistants will undergo training to identify pregnant patients and new moms who may be at risk and direct them to the appropriate care. 

This content appeared in San Diego Health, a publication in partnership between Scripps and San Diego Magazine that celebrates the healthy spirit of San Diego.