Nurse Joins Scripps Residency Program 13 Years After Earthquake Medical Mission
Roobens Joujoute was living in Haiti when disaster devastated the island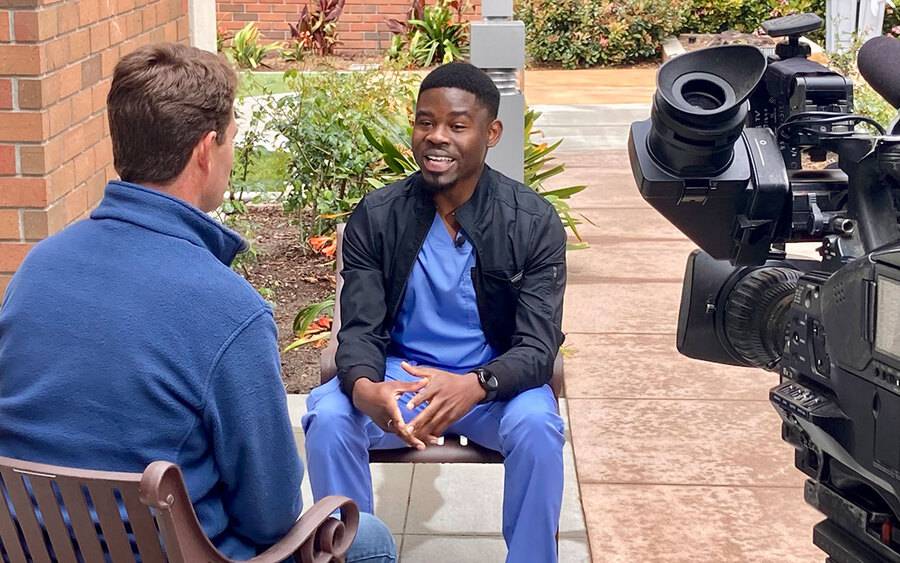 Roobens Joujoute was living in Haiti when disaster devastated the island
Roobens Joujoute was a teenager when a massive earthquake ripped through his hometown of Port-au-Prince in 2010.
At the same time, several Scripps Health medical mission teams provided care to survivors just a few miles away from his neighborhood.
Now, Joujoute is completing training at Scripps Memorial Hospital La Jolla in a 40-week residency program for registered nurse graduates in the hospital's oncology unit.
CBS 8 reporter Jeff Zevely recently interviewed Joujoute and Scripps President and CEO Chris Van Gorder, who recalled his time in Haiti as part of the medical mission and his happiness to now have Joujoute as part of the Scripps team in San Diego.
Watch the CBS 8 report: Haiti Earthquake Survivor Moves to America to Return a Favor
Learn more about Scripps Health, a nonprofit integrated health system in San Diego, Calif.