Why Is Having a Primary Care Physician So Important?
They can treat a wide range of health issues and make referrals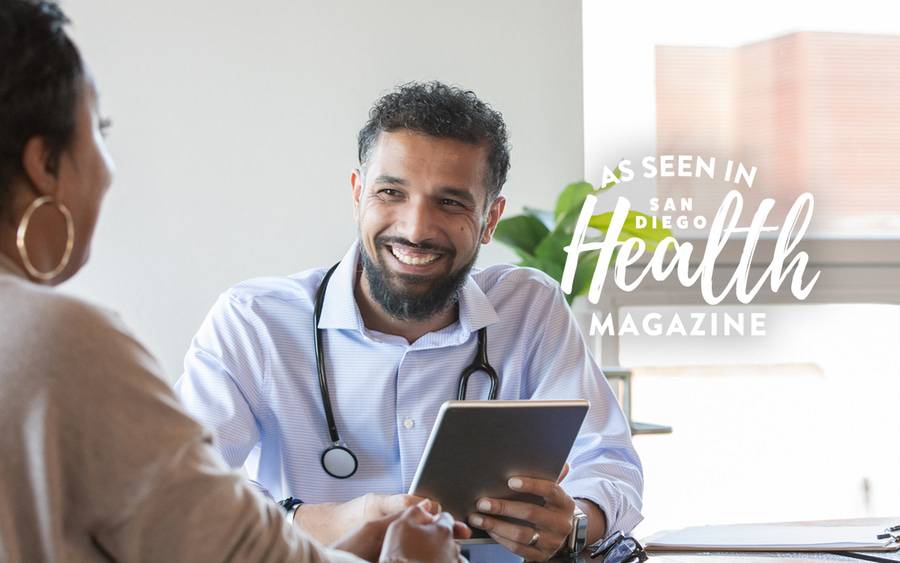 They can treat a wide range of health issues and make referrals
Don't wait until you get sick or injured to find a doctor. Nearly half of adults ages 18 to 29 don't have a primary care physician — and while that may seem OK if you're healthy, having a primary care doctor, and a supporting network of hospitals and specialists on your side, will definitely pay off in the long run. 
Unlike retail health care services, such as those at retail pharmacies and online membership services, health care systems, such as Scripps, are patient-centered and the physicians are invested in patients' health throughout the various stages of life. 
What are the benefits of primary care?
Patients in health care systems build a trusting relationship with their primary care physician, which can lead to earlier detection of health issues via routine screenings and preventive care, and better health outcomes overall. 
"You want to be able to look at this as a partnership," says Anthony Chong, MD, chief medical officer, Scripps Coastal Medical Center. "Primary care physicians focus on long-term health maintenance, prevention, wellness and health stabilization. Having a physician who understands and can work with you will set you up for success." 
What are the benefits of a health care system?
Doctors attached to a health care system also act as a point of contact to coordinate specialty care when needed, such as orthopedics, cardiology, allergy and asthma, among many other specialists who treat specific conditions. 
At Scripps, patients have access to nationally recognized specialty care at hospitals and clinics throughout the region. And since your primary and specialty care physicians all operate under the same network, they have access to your medical records to help ensure you receive seamless care. 
"It comes down to being part of a comprehensive network," says Siu Ming Geary, MD, vice president of primary care at Scripps Clinic. "If your primary care doctor is part of a system, you have all the resources and the infrastructure behind it to really meet all of your health care needs. There are no gaps in care." 
With a primary care doctor who is part of a health care system, you can be sure that you're receiving expert, trusted information on health and wellness trends and quickly find out which are just hype (and could even be unsafe). Scripps requires continuing education for physicians, so patients can be sure their doctor has the most up-to-date information. 
Large health care systems, like Scripps, also practice diversity, equity, inclusion and belonging. They are committed to caring for everyone, regardless of race, ethnicity, age, gender, location or socioeconomic status, and have the expertise to meet each individual's health care needs. That can mean anything from offering literature in several languages to having a diverse physician population to represent the variety of patients they serve. 
"We are committed to caring for everybody equally, with respect, dignity and compassion," says Dr. Geary. 

This content appeared in San Diego Health, a publication in partnership between Scripps and San Diego Magazine that celebrates the healthy spirit of San Diego.