8 Ways to Build a Strong Relationship with Your Doctor
Trust can go a long way in keeping you healthy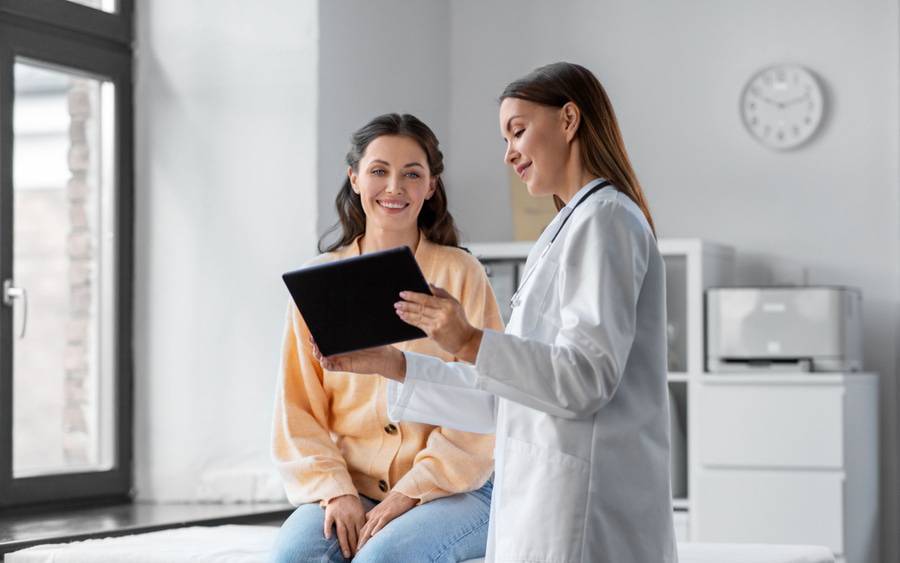 Trust can go a long way in keeping you healthy
You've waited several weeks to see your doctor, but after you leave the office — or complete your virtual visit — you still have questions, and you don't quite understand your diagnosis. If this sounds familiar, it's time to review your relationship with your physician.
A good physician and patient relationship can go a long way in helping you stay healthy — and getting the care you need when you're not feeling well.
"Patients who take an active role in their care may not only feel more satisfied with their doctors, but also more in control over their own health and well-being," says Rebecca Shragge, DO, an internal medicine physician at Scripps Coastal Medical Center Hillcrest.
Communication, respect and trust are keys to any healthy relationship. The relationship with your health care provider should be no different.
Here are eight ways to help you build a good patient-physician relationship and get the most out of your medical appointments.
1.   Be prepared for your appointment
Take a few minutes to prepare for your appointment with your physician so you can make the most of your time together. You may be able to message your concerns ahead of your appointment through a patient portal.
Common questions to consider include:
Do you have a new symptom you want to discuss?
Do you want to go over how a treatment is affecting your daily life?
What side effects are common with a particular medication you are prescribed?
Do you need vaccines, including the flu, pneumonia or shingles?
"Before your visit, make a list of your symptoms and how long each has been present," suggests Dr. Shragge. "Write down what medications you're taking, including vitamins and supplements and the dosages for each."
If you need lab work or other tests, get them before your appointment so you and your doctor can go over them together.
2. Prioritize health issues to discuss
Start your discussion with your physician with the most important health issue or question on your mind.
"Don't put off things you really need to discuss until the end of the visit. Bring them up right away," says Dr. Shragge.
3. Bring a companion to your appointment when necessary
Bring a friend or loved one with you, especially if you feel like you have trouble retaining information or you are discussing something serious like cancer or heart disease. Make sure your companion is ready to follow visitor guidelines at your doctor's office.
"Bringing a friend or family member along can be extremely helpful when it comes to asking questions and clarifying information, especially for older patients or anyone who is nervous about seeing the doctor, or someone who needs a language interpreter," says Dr. Shragge.
4. Be honest with your physician
Your lifestyle and daily habits impact your health, and the information you share with your physician is confidential, so be candid. If you are not honest about things, such as smoking or having a couple of cocktails daily or occasionally skipping your medications, your physician won't have accurate information, and that can impact your care.
"Let your doctor know what has happened in your life since your last visit," says Dr. Shragge "For instance, mention any changes you have noticed in your appetite, weight, sleep or energy level."
Don't feel embarrassed. Your doctor isn't perfect, and he or she doesn't expect you to be either.
5. Be sure you understand your care plan
Before you leave the doctor's office, make sure all your questions have been answered or if you need to schedule a follow-up visit. Have a clear understanding of everything your doctor has told you about your condition and what you need to do, such as getting lab tests, taking medications and caring for yourself at home.
"If you're not quite sure about something, don't hesitate to ask for clarification before you leave," says Dr. Shragge. "If you have questions once you get home, contact your health care team by calling the office or using an online patient portal to leave a message."
6. Communicate with your physician via patient portal
Many health care organizations offer patients a secure health portal in order to communicate with their physicians and manage their health records.
Scripps Clinic and Scripps Coastal Medical Center patients can use MyScripps, the online patient portal where they can check test results, schedule appointments, review medical history and leave messages for their physicians.
(Online scheduling is available for most Scripps Clinic and Scripps Coastal Medical Center physicians.)
7. Learn when to use virtual care
Virtual care provides convenient access to your health care provider. It allows you to connect with your primary or specialty care physician from the comfort of your own home for non-emergency situations. These include follow-up discussions and treatment of illnesses that doctors can diagnose based on what the patient shows or tells them.
 Follow your individualized care plan to get results and monitor progress. Your care plan may include very specific tasks, such as monitoring your blood sugar, getting more exercise or taking your blood pressure.
If a physician's recommendation doesn't sound doable or your medication isn't working, let them know so you can re-evaluate and make adjustments to your plan.