5 Tips to Manage Holiday Stress
Deep breathing helps, so does setting boundaries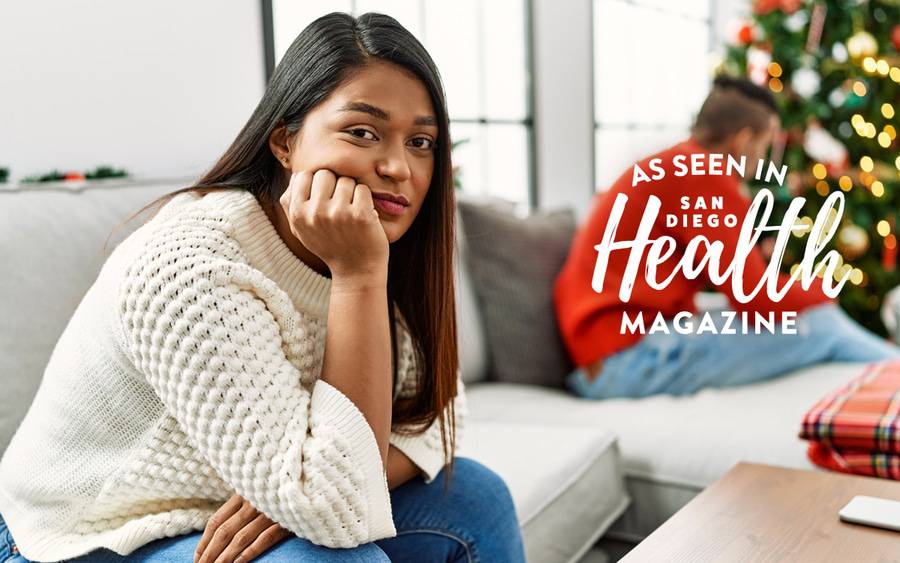 Deep breathing helps, so does setting boundaries
In a town full of transplants, going home for the holidays is the norm. But as any seasoned holiday traveler can tell you, the most wonderful time of the year can quickly turn into the most stressful. 
Travel during the busy holiday season is challenging — especially if you have babies or small children in tow — but navigating family pressures once you get to your destination is a whole other ball game. A big announcement, such as a pregnancy or introducing a new partner, can further complicate things. 
"Although family is very important, you are very important, as well, and your own mental health should be taken into account," says Oscar Cook, MD, a family medicine physician at Scripps Medical Center Jefferson in Oceanside. 
Ahead of your trip, work on building resiliency, Dr. Cook recommends. Deep breathing exercises, meditation or even cognitive behavioral therapy can help you process unresolved family issues. 
Family therapy may be necessary to resolve deeper issues. Once you're in the thick of it, protect your peace as best as you can. Avoid touchy subjects, like politics and religion, and don't give in to antagonistic family members. 
Keep your conversations civil and remember the only things you can control in a situation are your actions and reactions. 
Try to focus on the positives and keep in mind you'll be on a flight back home soon enough. 
"Unfortunately, family are the ones that can really know how to push your buttons," says Dr. Cook. 
5. Prioritize your health
Beware of toxic situations and relatives. For instance, if family members are facing issues like addiction and you feel the environment is unsafe, mentally or physically, you may feel inclined to skip the trip. Family members may express disappointment, but you shouldn't feel guilty for putting your own needs first. 
"If it's a really bad situation, then avoidance might be the best thing," says Dr. Cook. 

This content appeared in San Diego Health, a publication in partnership between Scripps and San Diego Magazine that celebrates the healthy spirit of San Diego.