Flu Symptoms and Treatment
Flu Vaccinations Available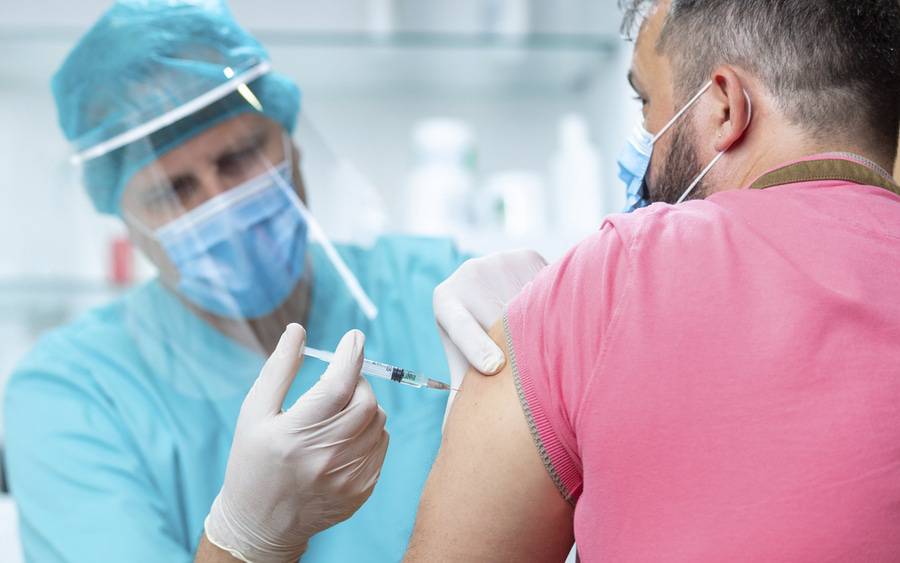 Flu Vaccinations Available
Scripps offers convenient flu vaccine clinics for adults and children to receive the annual vaccine at most Scripps Clinic and Scripps Coastal Medical Centers.
The Centers for Disease Control and Prevention (CDC) recommends the annual flu vaccination for everyone older than 6 months, with rare exceptions. According to the CDC, the optimal time to receive the vaccine is in late September or in October before flu viruses begin spreading in your community. It takes about two weeks after vaccination for the antibodies to develop and provide protection against the flu.  
Scripps offers two ways to get a flu vaccine:
Scripps offers "flu vaccine clinics" to help meet the high demand for flu shots in San Diego. Appointments are required. You can schedule your flu vaccine conveniently through MyScripps or by calling your primary care physician's office.*
Flu vaccines are also offered during your regularly scheduled appointment at your primary care physician's office.
*Please note: Only flu vaccines are available at flu clinics. If you require additional vaccines, such as the pneumonia vaccine, please consult with your primary care provider.
Many people misunderstand what the flu is and how it's spread. Get the facts and learn how to stay well this flu season.
What are the flu symptoms?
The flu can cause the following symptoms:
Fever (>100)
Fatigue
Body aches
Cough
Runny nose
Do I need a flu shot every year?
Yes, the Centers for Disease Control and Prevention and the World Health Organization recommends getting the flu shot annually for everyone 6 months and older, with few exceptions. The flu shot is modified every year to match the flu strains that are expected to cause the majority of flu cases during the season. 
Check with your doctor before receiving the flu vaccine if any of the following apply to you:
Have a severe allergy to chicken eggs
Had a severe reaction to an influenza vaccination
Had Guillain-Barre syndrome
Have a moderate-to-severe illness with a fever
Where can I get a flu shot?
Scripps Clinic and Scripps Coastal Medical Center patients can get a flu shot at our flu clinics by appointment or at a regularly scheduled visit at their primary care doctor's office
Can flu shot side effects make me sick?
Vaccines cannot transmit influenza. The flu shot contains a killed virus (in the inactivated form of the vaccine). This type of flu vaccine is approved for use in both healthy people (older than 6 months) and those who have a chronic health problem.
The nasal-spray vaccine is made with a live but weakened flu virus that also does not cause the flu. This vaccine is approved for all healthy people (ages 2 – 49) who are not pregnant.
When should I get flu medicine or treatment?
Most cases of seasonal flu will get better on their own without treatment.
But if you experience any of the following warning signs, seek medical care right away:
Difficulty breathing or shortness of breath
Pain or pressure in the chest or abdomen
Sudden dizziness or confusion
Severe or persistent vomiting
Persistent fever
In children, emergency warning signs include:
Fast breathing or difficulty breathing
Bluish skin color
Not drinking enough fluids
Not waking up or not interacting
Flu-like symptoms improve but then return with fever and worse cough
Fever with a rash
Influenza is thought to spread from person to person — mostly through the coughs and sneezes of people who have the virus. Studies show that flu viruses can also remain active on common objects for up to eight hours after being touched by someone who is infected.
How can I prevent the flu?
Take the following steps to help prevent the spread of flu:
Get vaccinated
The single best way to stay healthy during flu season is to get immunized. It's not too late to get the flu vaccine, even if the flu season has already started. Call your doctor to get the flu vaccine.
If you need help finding a doctor to get your flu shot, call 1-800-SCRIPPS (800-727-4777).
Scripps HealthExpress locations — our walk-in, same-day clinics — also provide flu vaccines. No appointment is necessary.
Wash your hands often
Proper hand washing can help remove flu virus germs on your hands. Be sure to wash with soap and warm water for 20 seconds, especially after you cough or sneeze. Alcohol-based hand cleaners can also be effective.
Avoid touching your eyes, nose or mouth
Germs can spread this way.
Stay home if you are sick
Going to work or school can make it easier for the germs to spread to others. If you think you have the flu, stay home and limit contact with others.
Cover your nose and mouth when you cough or sneeze
Use your sleeve, or use a tissue — not your hands. Throw the tissue in the trash after you use it and wash your hands at the earliest opportunity.
Keeping surfaces clean
Disinfect commonly used areas with a combination detergent and disinfectant product. You can also use a cleaner first and then follow with a disinfectant. Use sanitizer cloths to clean keyboards, phones, remote controls, hand-held games, door handles, steering wheels and other objects shared with others. Also, thoroughly wash drinking glasses and eating utensils. Studies show that the influenza virus can remain viable on objects and can infect a person up to eight hours after being deposited on the surface.
What should I do if I get sick?
If you get sick with the flu, you should stay home and limit your contact with others. As long as you have symptoms, you're considered contagious. You should minimize contact with other people until your symptoms are completely gone. Children may be contagious longer than adults.
The Centers for Disease Control and Prevention (CDC) recommends you stay home for at least 24 hours after your fever is gone, except to receive medical care or for other necessities.
Can I get the flu from touching objects that others have touched?
According to some studies, the influenza virus can stay alive on objects like keyboards, counters and doorknobs and can infect a person up to eight hours after being deposited on the surface. Keeping surfaces clean and disinfected can help stop the spread of flu.
When cleaning a surface, use a combination detergent and disinfectant product, or use a cleaner first and then follow with a disinfectant.
Use sanitizer cloths to clean computer keyboards, phones, remote controls, hand-held games, car door handles, steering wheels, gear shifts and other objects often shared with others.
Thoroughly wash drinking glasses, eating utensils and tableware.
What are the benefits of the flu shot?
Protecting yourself with flu vaccination can also protect those around you. It is the single most important step you can take to prevent the spread of flu.
How long does the flu last?
For most healthy individuals, the flu typically lasts a week. The most severe symptoms usually subside in two or three days. If you have an underlying condition, such as emphysema or another chronic illness, symptoms like fatigue, weakness and a cough often last up to two weeks.
In the United States, flu season occurs annually beginning in the fall. Flu activity usually increases in October and November and peaks between December and February. The flu season can last as late as May.
What is the difference between a cold and the flu?
Early symptoms of a cold and the flu can be similar, including congestion, coughing and fatigue. However, flu symptoms come on rapidly and may include high fever, body aches and pains, headaches, chest congestion and a cough. In general, the flu is more severe than the common cold, with more intense symptoms. 
The common cold usually starts slowly. Symptoms that are not typical of the flu are a stuffy or runny nose and sore throat. 
Learn more about the differences between the flu and the common cold.
Most cases of the flu are treated primarily with bed rest and plenty of fluids. Over-the-counter pain relievers may help with symptoms. Fever reducers, antihistamines, decongestants and cough medicines may help relieve symptoms.  
Prescription antiviral flu drugs may be a treatment option if you are at high risk of serious flu complications. When started within two days of becoming sick, antiviral drugs can decrease the severity and duration of flu symptoms and prevent flu complications. 
Always check with your doctor about the treatment plan that is right for you or a loved one. 
Yes, the flu is contagious. You are most contagious in the first three to four days after the illness begins. Most healthy adults may be able to infect others beginning one day before symptoms develop and up to five to seven days after becoming sick.