Flu Vaccinations Available
Flu shots offered throughout flu season at Scripps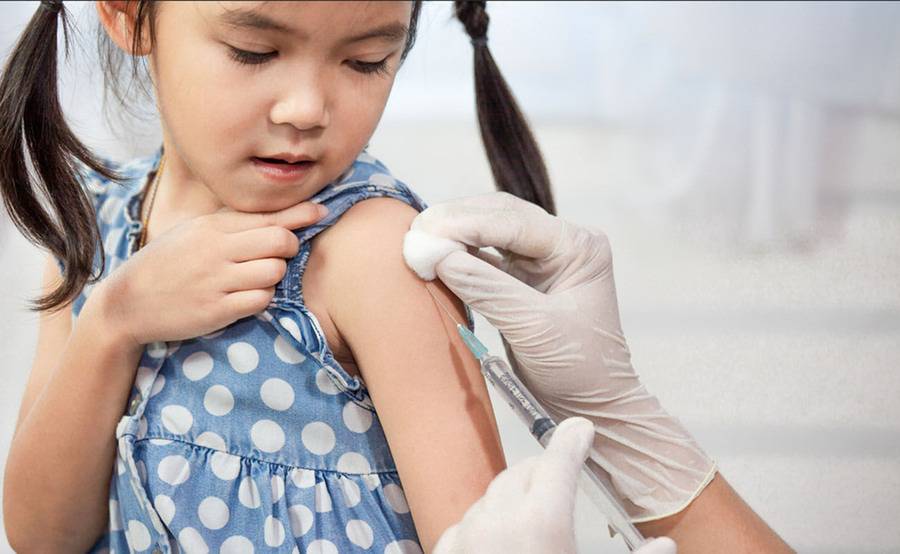 Flu shots offered throughout flu season at Scripps
Scripps offers adult and pediatric flu vaccinations. The Centers for Disease Control and Prevention (CDC) recommends the annual flu vaccination for everyone older than 6 months, with rare exceptions. The vaccination is especially important for pregnant women, adults older than 50 and anyone with a chronic medical condition. 
Flu shot clinic locations and times
For Scripps Clinic and Scripps Coastal Medical Center patients, seasonal flu shot clinics are held at locations throughout San Diego starting in October. Appointments are required. Browse the schedule below to find a time that's convenient for you. Then, please call your primary care doctor's office to schedule a flu clinic appointment and let them know which location you prefer.
Flu shots are also available at Scripps HealthExpress locations on a walk-in basis only. You do not need to be a Scripps patient to receive the flu shot at HealthExpress. 
| | | |
| --- | --- | --- |
| | | |
| Wednesdays, Oct. 9 - Oct. 30 | | |
| Fridays, Oct. 11 - Oct. 25 | | |
| | | |
| --- | --- | --- |
| | | |
| Saturdays, Oct. 5 - Nov. 23 | | |
| | | |
| | | |
| | | |
| --- | --- | --- |
| | | |
| Wednesdays, Oct. 2 - Nov. 20 | | |
| | | |
| | | |
| Fridays, Oct. 11 - Nov. 22 | | |
| Fridays, Dec. 6 - Dec. 13 | | |
| | | |
| | | |
| | | |
| | | |
| | | |
| --- | --- | --- |
| | | |
| Fridays, Oct. 18 - Nov. 15 | | |
| | | |
| --- | --- | --- |
| | | |
| Thursdays, Oct. 10 - Nov. 14 | 10 am - noon & 1:30 - 4 pm | |
| Fridays, Oct. 11 - Nov. 8 | 8:30 - 11:30 am & 1:30 - 4 pm | |
| | 8:30 - 11:30 am & 1:30 - 4 pm | |
| Wednesdays, Oct. 23 - Nov. 13 | | |
| | | |
| --- | --- | --- |
| | | |
| Wednesdays, Oct. 9 - Oct. 23 | | |
| Wednesdays, Nov. 6 - Nov. 13 | | |
| | | |
| Friday, Oct. 25 - Nov. 15 | | |
| Saturdays, Oct. 12 - Oct. 26 | | |
| | | |
| --- | --- | --- |
| | | |
| Monday - Friday, Oct. 9 - Dec. 14 | | |
| Wednesdays, Oct. 9 - Nov. 20 | | |
| Saturdays, Oct. 12 - Nov. 23 | | |
| Wednesdays, Dec. 4 - Dec. 11 | | |
| Saturdays, Dec. 7 - Dec. 14 | | |
| | | |
| --- | --- | --- |
| | | |
| Tuesdays, Oct. 8 - Nov. 5 | | |
| Fridays, Oct. 11 - Nov. 8 | | |
| | | |
| --- | --- | --- |
| | | |
| Wednesdays, Oct. 9 - Nov. 27 | | |
| Thursday, Oct. 10 - Oct. 17 | | |
| Thursday, Nov. 7 - Nov. 21 | | |
| | | |
| --- | --- | --- |
| | | |
| Tuesdays, Oct. 8 - Oct. 29 | | |
| Thursdays, Oct. 11 - Oct. 24 | | |
| Saturdays, Oct. 12 - Oct. 19 | | |
| Monday - Friday, Oct. 8 - Dec. 31 (limited spots available) | 9 - 11:30 am & 1:30 - 4 pm | |
Scripps Coastal Medical Center
| | | |
| --- | --- | --- |
| | | |
| Wednesdays, Oct. 16 - Dec. 18 | | |
| Tuesdays, Oct. 22 - Dec. 17 | | |
| Thursdays, Oct. 10 - Dec. 26 | | |
| Fridays, Oct. 11 - Dec. 27 | | |
| | | |
| --- | --- | --- |
| | | |
| Tuesdays, Oct. 1 - Nov. 26 | | |
| Wednesdays, Oct. 2 - Nov. 27 | 8:30 - 9 am, 10 - 11 am & 2 - 3 pm | |
| Thursdays, Oct. 3 - Nov. 21 | 8:30 - 9 am, 10 - 11 am & 2 - 3 pm | |
| Fridays, Oct. 4 - Nov. 29 | 8:30 - 9 am, 10 - 11 am & 2 - 3 pm | |
| | | |
| --- | --- | --- |
| | | |
| | | |
| Tuesdays, Oct. 8 - Dec. 3 | | |
| Wednesdays, Oct. 9 - Dec. 4 | | |
| Thursdays, Oct. 10 - Dec. 5 | | |
| Fridays, Oct. 11 - Dec. 6 | | |
| | | |
| --- | --- | --- |
| | | |
| Tuesday - Friday, Oct. 8 - Nov. 29 | 9:30 am - noon & 2 - 4:30 pm | |
| Saturdays, Oct. 8 - Dec. 6 | | |
| | | |
| --- | --- | --- |
| | | |
| Tuesdays, Oct. 15 - Dec. 17 | | |
| Wednesdays, Oct. 16 - Dec. 18 | | |
| Thursdays, Oct. 17 - Dec. 19 | | |
| Fridays, Oct. 18 - Dec. 20 | | |
| | | |
| --- | --- | --- |
| | | |
| Monday - Friday, Oct. 7 - Dec. 6 | | |
| | | |
| | | |
| --- | --- | --- |
| | | |
| Mondays - Fridays, Oct. 1 - Nov. 29 | 8:30 - 11:30 am & 1:30 - 3:30 pm | |
| | | |
| --- | --- | --- |
| | | |
| Mondays, Wednesdays and Fridays, Oct. 7 - Dec. 6 | | |
| Tuesdays, Oct. 8 - Dec. 3 | | |
| Thursdays, Oct. 10 - Dec. 5 | 8:30 - 11 am & 1:30 - 3:30 pm | |
| | | |
| --- | --- | --- |
| | | |
| Mondays, Oct. 7 - Dec. 30 (Suite 220) | | |
| Tuesdays, Sept. 18 - Dec. 18 (Suite 220) | | |
| Wednesdays, Oct. 9 - Dec. 18 | | |
| Thursdays, Oct. 10 - Dec. 26 | | |
| Fridays, Oct. 11 - Dec. 27 | | |