Patients With Special Needs
Assistance for disabilities, dietary requirements and religious practices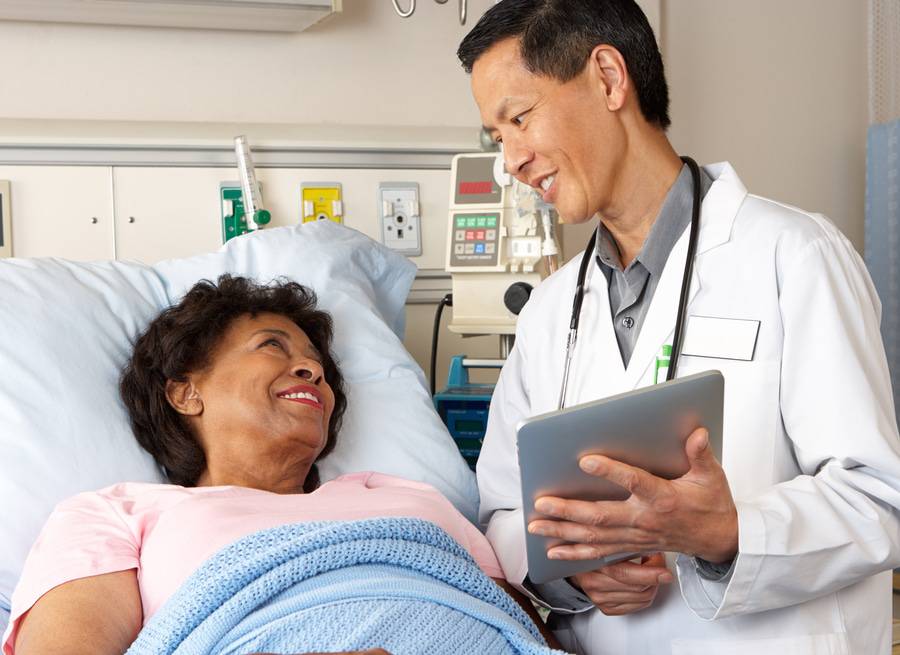 Assistance for disabilities, dietary requirements and religious practices
Respect for each individual and our community's diversity is a core value at Scripps. We individualize our care to meet your special needs in order to communicate clearly, promote healing and provide for your safety.
Types of special services at Scripps
As part of our overall care, we offer services to accommodate patients with the following kinds of common needs:
Communication
We assist patients with specific language, vision or hearing needs, in order to help them understand important medical information, and feel confident making decisions.
Language — An interpretation phone is available in patient rooms free of charge, 24 hours per day. This service features specially-trained medical interpreters in more than 150 languages. On-site interpreters may also be available.
Vision — From special charts to help accessing community resources, our staff will assist you with vision needs.
Hearing — We can help assess your need for devices to amplify sound. If you are deaf and use American Sign Language, let us know so we can have an interpreter available to interpret essential medical information.
If you need language or viewing assistance for our website, please enable the accessibility menu in the bottom left corner of your screen.
Dietary requirements
We're not just about jello anymore. Please inform the hospital of special diet needs. We offer meals and snacks that respect cultural and religious practices, vegetarianism and other special requests.
Cultural and religious practices
Do you have specific cultural or religious practices that we can honor while you are with us? Let us know. We want to make sure you are comfortable with the healing environment.
Service dogs
We want to make the visit safe and comfortable for you and your service dog, as well as other patients. Talk to our staff and review our service dog guidelines (PDF, 72 KB).
Many of our patients and their family members visit us from outside San Diego county and need hotel accommodations during their stay. Each of the hotel companies listed below have agreed to offer discounted rates to Scripps patients and friends of Scripps.
Our hotel partners are committed to helping you find just the right accommodations for you. You can choose a hotel near one of our hospitals or close to major San Diego attractions.
When you speak to one of the hotel representatives, be sure to identify yourself as a Scripps patient and be specific about your individual needs during your stay. Some amenities to make you as comfortable as possible during your stay may include:
Wheelchair accessible showers
Kitchenettes
Transportation
If possible, phone the hospital in advance and ask to speak with a patient relations representative. Inquire about the services available to meet your needs.
Be sure to inform Scripps staff on check-in of any special needs you or a loved one have. You should also inform your nurse and doctor.