Gastric Banding (Lap-Band)
Adjustable weight loss surgery in San Diego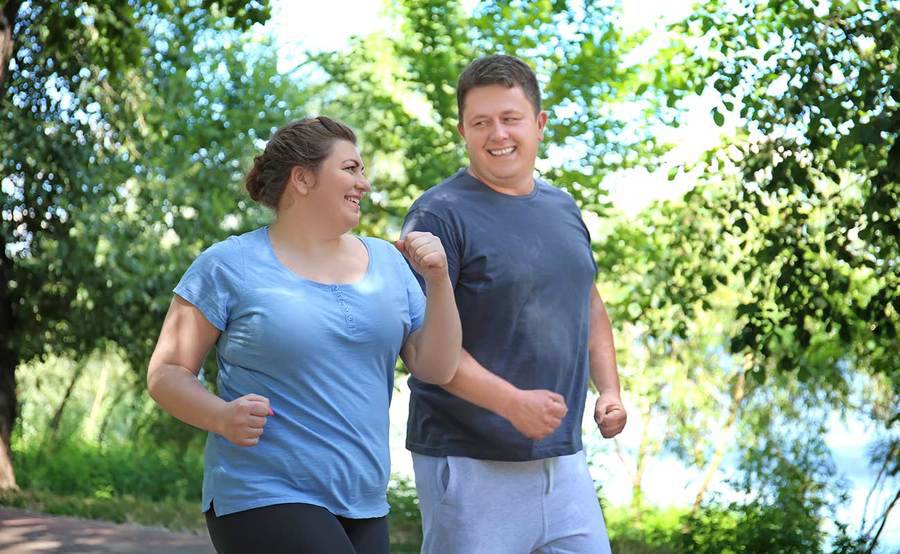 Adjustable weight loss surgery in San Diego
Laparoscopic gastric banding (also called Lap-Band surgery) is a minimally invasive procedure performed by Scripps bariatric surgeons in San Diego. With experienced weight loss surgeons and a wide range of support services, our team has helped tens of thousands of people safely lose weight and transform their lives.
What is Lap-Band surgery?
Also called gastric banding, Lap-Band surgery is an adjustable and reversible bariatric surgery that limits the amount of food your stomach can hold. Our bariatric surgeons at Scripps use the latest in minimally invasive (laparoscopic) techniques that require only a few small incisions during surgery.
Lap-Band surgery helps promote weight loss by dividing the stomach into two smaller pouches. Because the upper stomach pouch can hold only a small amount of food — and this food moves more slowly between the upper and lower stomach as it's digested — people with a gastric band feel full sooner. As a result, they eat less and gradually lose weight.
What happens during and after Lap-Band surgery?
During the gastric banding procedure, a silicone band containing an inflatable balloon is placed around the upper part of your stomach. When the balloon is inflated with saline fluid, which tightens the band, your stomach is divided into a small upper pouch and a larger lower pouch. The opening between these two pouches, called a stoma, can be made smaller or larger by inflating or deflating the balloon.
In addition to the band around your stomach, a small device called a port will be placed under the skin in your abdominal area. The port is connected by a tube to the band around your stomach, allowing fluid to be added or removed from the balloon.
Effective and easily reversible
Unlike other bariatric surgery methods that permanently reduce the size of your stomach, gastric banding can be removed at any time. The "tightness" of the band is also easily adjusted in your doctor's office to increase or decrease the rate of weight loss. 
For example:
If the band is too loose and weight loss is inadequate, adding more saline will tighten the band and reduce the size of the opening between the two pouches (stoma), which further restricts the amount of food that can move through.
If the band is too tight, removing some saline will loosen the band and reduce the amount of restriction.
The tightness of the band can be adjusted to meet your individual needs, which can change over time. For example, pregnant patients can expand their band to allow them to eat more food and support a growing fetus, while patients who are not experiencing significant weight loss can have their bands tightened.
Your bariatric surgery team
The Scripps weight loss and bariatric surgery team gives you the combined expertise of:
Highly trained board-certified surgeons who specialize in minimally invasive bariatric surgery
Board-certified physicians in other specialties who help provide additional care depending on your specific medical needs
Nurse practitioners with expertise in weight management
Registered dietitians
A certified lifestyle coach
Support staff, including a bariatric nurse and physician's assistant for pre- and post-surgery care
Is gastric banding right for you?
At Scripps, we understand that while bariatric surgery can be life-changing, successfully keeping the weight off requires ongoing support. That's why we empower our patients with the right tools and support services to help you be successful at achieving and maintaining your ideal weight. 
Our bariatric surgery support services include:
Monthly bariatric support groups
Scripps Living Lite behavioral change program
Follow-up with a registered dietitian
Ongoing support from a bariatric registered nurse
See a full list of our bariatric surgery support services.