Find or prevent cancer with a screening exam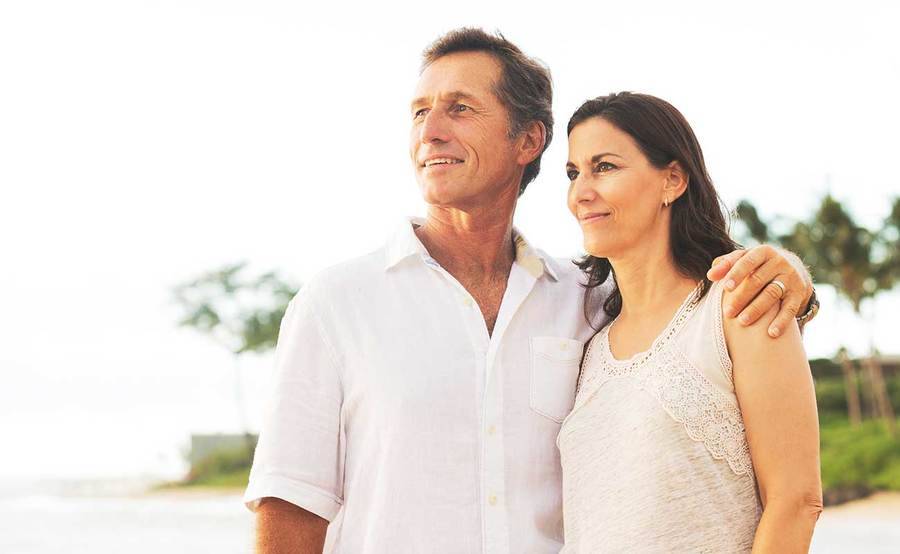 Find or prevent cancer with a screening exam
The earlier cancer is found and treated, the more likely it is that treatment will be successful. Cancer prevention and early detection of cancer and precancerous conditions are priorities at Scripps Cancer Center, and our experts offer a comprehensive range of cancer screening exams to our patients and community.
Because no two patients have the same cancer risks, Scripps physicians personalize your recommendations to help you determine which cancer screening tests you may need, when to have them, and why they are important to your health.
What is cancer screening?
Cancer screening tests look for signs of cancer in a person who has no cancer symptoms. Screening exams are done to find cancer in its earliest stages, before it causes symptoms. Screening tests also may look for precancerous conditions, such as abnormal changes in cells, which may turn into cancer if not treated.
There are different types of screening tests, including:
Your physician will recommend specific cancer screening tests for you based on your health, medical history and any risk factors you have that may increase your risk of cancer.
Cancer screening tests are not the same as diagnostic testing. Diagnostic tests are done when someone already has signs or symptoms of cancer. If a cancer screening test suggests you may have cancer, you may need diagnostic tests, including:
Benefits of early detection
Early detection of cancer has several benefits. Cancer screenings can:
Find cancer in its earliest stages, when treatment is most likely to be successful.
Detect cancer before it has time to spread (metastasize) to other tissues and organs in the body and becomes more difficult to treat.
Prevent cancer by finding precancerous changes in cells or tissues, which can be treated before they become cancerous or monitored for additional changes.
Check for genetic mutations in people who have an increased risk of cancer due to an inherited genetic disorder.
Risks of cancer screening
Some cancer screening tests do have risks. Imaging tests such as mammograms involve X-rays, which use radiation. A colonoscopy may cause a tear in the lining of the bowel. Screening exams also may fail to detect cancer (a false-negative result), and the patient may not seek treatment. Or a screening may indicate the presence of cancer when there is none (a false-positive result), which can lead to anxiety and unnecessary testing or treatment.
However, the risks associated with cancer screenings are generally low, and the benefits of the screening outweigh the risk. Ask your doctor about screening risks and discuss any concerns you may have.
When to have a cancer screening
Cancer screening recommendations depend on several factors, including your:
Gender
Age
Personal health profile
Family medical history
Risk factors
Your doctor can tell you which screening exams you should have and when.
Common cancer screening tests
Cancer screening exams are not available for every type of cancer. Some cancer types may not be detected through screening tests, or are not recommended unless you have certain risk factors (such as a family history of the disease).
The most common preventive screening exams include:
Most of these preventive exams are recommended yearly. Colorectal cancer screening tests may be done every five or ten years, depending on the type of test and your personal medical profile.
Other cancer screening tests
Some people may have an increased risk of certain types of cancer, such as ovarian cancer or lung cancer, due to factors such as family history or exposure to harmful chemicals in the workplace. If you have an increased risk but no general screening exam is available, your doctor may recommend imaging or laboratory tests to check for signs of cancer.
Ask your doctor about cancer screenings
Ask your doctor about your screening needs, and be sure to mention any family history of cancer or increased risk factors you may have.
Free community-based cancer detection programs
We work hard to combat cancer in the community before patients come to our care facilities. Our cancer control screening and education programs serve people in the local community who may have limited access to primary care services.
Through a grant from the California Department of Health Services (DHS) Cancer Detection Section, Scripps administers a program called Every Woman Counts, which provides free breast and cervical cancer screening and diagnostic services to low-income, uninsured or underinsured women who live in San Diego and Imperial Counties. This program includes:
Breast cancer screening services for women age 40 and older
Cervical cancer screenings for women age 25 and older
Languages spoken include:
English
Spanish
Mandarin
Cantonese
Korean
Vietnamese
To learn whether you qualify for free screening services, call 800-511-2300. Eligibility specialists are available Monday – Friday from 8:30 am to 5 pm.
Free breast and cervical cancer treatment services for eligible, low-income individuals are also available through the state's Breast and Cervical Cancer Treatment Program. For eligibility call 800-824-0088. For additional program information, call 858-554-5561.
Scripps Breast Cancer Diagnosis Project
This program provides free breast cancer diagnostic imaging services to low-income, uninsured or underinsured women age 39 and younger and men of any age who have a breast abnormality and for whom there are no other sources of funding. It's funded in part by Susan G. Komen for the Cure San Diego.
IMPACT Prostate Cancer Screening
As part of the IMPACT (Improving Access, Counseling and Treatment) Prostate Cancer Screening program, free prostate cancer screenings are offered to community members throughout the year. Participants receive a PSA blood test and a digital rectal exam.
This program from the California Department of Health Care Services targets high-risk men, particularly African-American men over 40 years of age with little to no health insurance.
For those who qualify, free prostate cancer treatment also may be available. Visit www.california-impact.org, or speak with an eligibility specialist Monday – Friday from 8:30 am to 5 pm at 800-409-8252.