Is Proton Therapy Right for Me?
Request a Consultation from Scripps Proton Therapy Center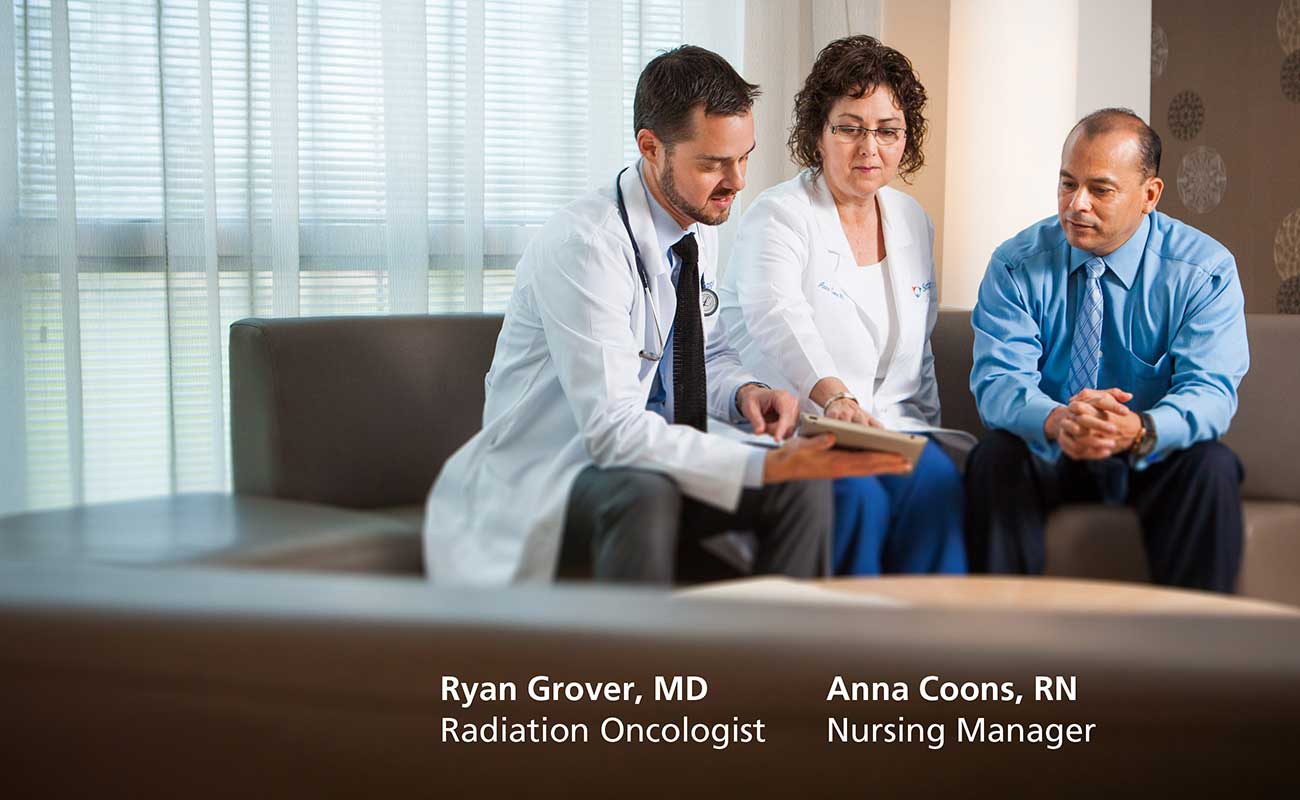 Request a Consultation from Scripps Proton Therapy Center
Proton therapy can be an excellent treatment option for many types of cancer and some non-cancerous conditions. However, it is not the right choice for everyone. For some patients, chemotherapy, surgery, or X-ray radiation may be the best approach. Proton therapy is frequently used with one or more of these therapies.
Finding the right approach
Finding out if you are a candidate for proton therapy requires a consultation at Scripps Proton Therapy Center. The care team will perform a thorough evaluation of your case and determine whether proton therapy is a treatment option.
If the medical team determines proton therapy isn't an appropriate treatment option, they will connect you with other cancer services and resources to ensure you get the care needed.
Is proton therapy a treatment option for you?
Learn about the process of determining who is a good candidate for proton therapy in this video featuring Ryan Grover, MD, chief of head and neck, central nervous system, sarcoma and gynecologic proton beam therapy.
While proton beam therapy is covered by Medicare, private insurance coverage varies. Some companies don't reimburse for the service or only cover treatment for certain diagnoses. If a carrier does pay for proton therapy, patients often incur little or no net out of-pocket expenses after deductibles and annual maximum payments are met.
No matter who your insurer may be, the team at Scripps Proton Therapy Center will work with them on your behalf to facilitate reimbursement for care. For those whose insurance does not cover proton therapy, or foreign nationals without American insurance, there are self-pay options available.