Neonatal Intensive Care (NICU)
Expert care for our youngest patients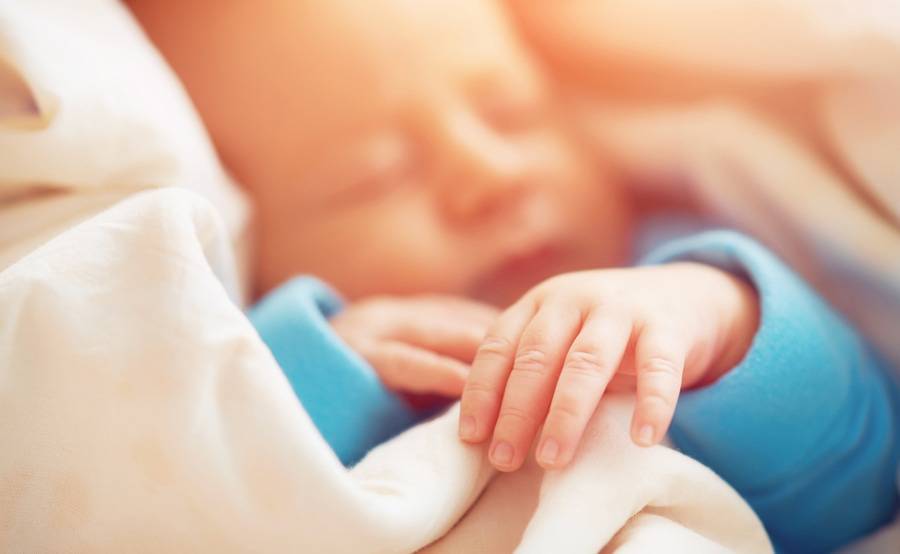 Expert care for our youngest patients
While all babies need care after birth, some require highly specialized care in a specially equipped environment. Scripps neonatal intensive care units (NICU) provide four levels of specialized care for these infants in partnership with Rady Children's Hospital San Diego.
Both ranked among the best hospitals in the nation, Scripps Health and Rady Children's work together to provide exceptional, award-winning care for our youngest patients and peace of mind for our families. For three years in a row, U.S. News and World Report has ranked Rady Children's Neonatology program among the top 10 neonatology programs in the nation.
Scripps clinical teams work closely with Rady Children's neonatologists to treat infants with conditions ranging from minor to moderate at our Level Acuity II NICUs at Scripps Memorial Hospital Encinitas and Scripps Mercy Hospital campuses in San Diego and Chula Vista. Rady Children's Hospital manages our Community Level Acuity III NICU at Scripps Memorial Hospital La Jolla. An experienced neonatologist from Rady Children's Hospital oversees each of the units, which are staffed and equipped to provide the latest technological advances in diagnosis and treatment.
If necessary, babies who need the highest level of care may be seamlessly transferred to Rady Children's Level 4 NICU — the highest designation available from the American Academy of Pediatrics — located on its main campus. The only Level 4 NICU in San Diego, this unit cares for the most critically ill newborns, many of whom suffer from severe heart and lung conditions or are born extremely prematurely. 
Our approach to neonatal care
With the expertise of Rady Children's Hospital and Scripps Health combined with the latest technological advances in diagnosis and treatments, our team is ready to provide care tailored to your baby's needs. You'll have access to a multidisciplinary team of Rady Children's Hospital experts including physicians trained in cardiology, neurology, immunology and gastroenterology. This highly specialized care in addition to our team of board-certified neonatal nurses ensures your baby is cared for from head-to-toe.
Our multidisciplinary team cares for your baby both inside and outside of the NICU. Skillfully trained staff in the NICU provides critical care when your baby needs it most, once your baby is discharged your pediatrician provides follow-up care and routine preventive care throughout your baby's childhood.
Our expert team includes:
Neonatologists who provide care including diagnosing and treating newborns with various conditions. Newborn conditions can include birth defects, infections and breathing disorders.
Neonatal advanced practice nurses who provide care to high-risk infants who need care due to conditions like infections, complications from prematurity and other conditions.
Pediatricians who are physicians who have specialized training in diagnosing and treating children. Their role in a child's life also includes preventive care including administering treatments, vaccines or therapies. After your baby is discharged, they'll provide you with follow-up care.
Lactation consultants who help mothers that are breastfeeding with lactation issues like milk supply and breastfeeding positions.
Neonatologists are supported by a team of physicians trained in other specialties from cardiology to immunology giving your baby the expert care needed.
Our NICUs provide care for a wide range of newborn conditions from premature birth to rare birth defects. Dedicated and specialized staff care for newborns from a dedicated neonatal cardiac team to a neonatal cooling program. Conditions we treat can include: 
Airway birth defects that interfere with breathing can refer to a range of conditions like a blockage of an airway to a missing portion of a baby's trachea.
Apnea and bradycardia are a pause in breathing and if often associated with bradycardia, a slowed heart rate in premature infants.
Birth asphyxia results from an inadequate intake of oxygen occurring before, during or just after birth.
Birth defects of the heart are problems with the heart structure present at birth often referred to as congenital heart disease.
Bladder and genital defects are abnormalities in the bladder and genitals that developed during early infancy.
CHARGE syndrome is an abbreviation of several features common with the disorder: coloboma, heart defects, atresia choanae, growth retardation, genital abnormalities and ear abnormalities.
Complex tumors are abnormal growths of tissue and are either benign or malignant.
Congenital diaphragmatic hernia occurs when a hole in the diaphragm results from one side of the diaphragm not developing. If this occurs during a fetus's development in the womb, it can move abdominal organs into the chest cavity limiting growth for the lungs and this creating respiratory complications.
Conjoined twins are when two babies are born physically connected to each other.
Gastroschisis is a birth defect where a hole in the abdominal wall beside the belly button allows the infant's intestines to stick out of the body.
Hydrocephalus is the buildup of fluid in hollow places in the brain. The buildup of excess fluid can put pressure on the brain.
Infections of the bloodstream are when bacterias enter the bloodstream and spread, and may cause organ damage or sepsis if left untreated. 
Intestinal atresia is a congenital defect that can cause bowel obstruction and can happen in any part of the intestinal tract.
Intraventricular hemorrhage is bleeding into the brain tissue or the spaces of the brain filled with spinal fluid.  
Jaundice (hyperbilirubinemia) occurs when the baby's blood contains an excess of a yellow pigment of red blood cells due to that infant's liver not being mature.
Kidney and urinary birth defects are abnormalities in the urinary tract and kidneys that developed during early infancy.
Meconium aspiration is a newborn's first bowel movement that they pass in the first few hours or days after birth. If meconium got into the lungs the infant may have difficulty breathing.
Meningitis is an inflammation of the membranes surrounding the brain and spinal cord.
Metabolic disorders and genetic problems are when babies have disorders with metabolism and cholesterol. 
Micrognathia (Pierre Robin sequence) is a congenital disease where the newborn has a smaller-than-normal lower jaw, a cleft palate, a tongue that falls back in the throat and difficulty breathing.
Myelomeningocele and all other birth defects of the brain and spine are when the baby's brain or spine does not form normally during pregnancy. 
Necrotizing enterocolitis (NEC) is a serious intestinal disease among premature babies when tissue in the small or large intestine is injured or inflamed. 
Omphalocele is a birth defect in the abdominal wall where the infant's intestines, liver or other organs stick out of the through the belly button in a thin sac.
Respiratory distress syndrome (RSD) is a common condition where the infant's immature or stressed lungs do not produce enough of an important substance that enables the lungs to expand more easily.
Respiratory failure is when something causes problems with the lungs' gas exchange, resulting in either low oxygen or high carbon dioxide levels in the blood.
Sepsis neonatorum in a newborn is an infection that spreads throughout the infant's body.
Short bowel syndrome is a condition in where the body is unable to absorb enough fluid and nutrients because the small intestine missing or not working properly.
Tracheoesophageal fistula is an abnormal connection between the esophagus and trachea.
Family and visitor resources
Safety measures in the NICU
Your baby's safety and security is among our top priorities. 
We safeguard your baby using the following measures:
• Placing an identification band on your baby when the baby is admitted, it will remain in place until the baby is discharged.
• Giving you a parent ID band to identify you as a parent.
• Giving anyone else visiting your baby a visitor pass.
• Identifying Rady Children's employees with their identification badges, so you can easily find the staff caring for your baby.
What you need to know about visiting your child
Our caring and compassionate staff invite parents and legal guardians to visit their child any time. We ask that you please stop at the front desk each time you enter the unit, so they can let your nurse know that you are here. 
To keep all admitted babies safe, we also ask when you enter the unit to wash your hands and forearms up to the elbow with warm water and soap for two minutes. This can be done at the sinks in the entry area or as soon as you enter the unit. Cover gowns are available, but not required in the NICU. 
We do encourage parents to be with their baby as much as they would like, there are rare times when an emergency is occurring, and we must ask you to wait a few minutes before entering the unit.
Limited sleep accommodations are available to parents, though if you plan to stay overnight, please ask your nurse to help you make the arrangements you need.
A partnership for healthy babies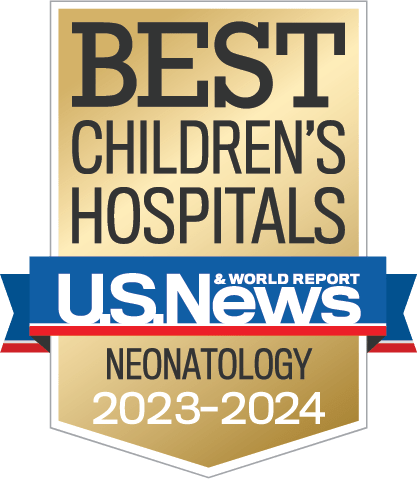 Rady Children's Hospital was recognized as having one of the 10 best neonatology programs in the country by U.S. News & World Report in its 2023-24 rankings of the nation's best children's hospitals.
Support programs are available at all locations to provide emotional assistance, keep families informed, and help parents learn how to care for their baby's unique needs after discharge.