Treating a wide variety of hearing and balance disorders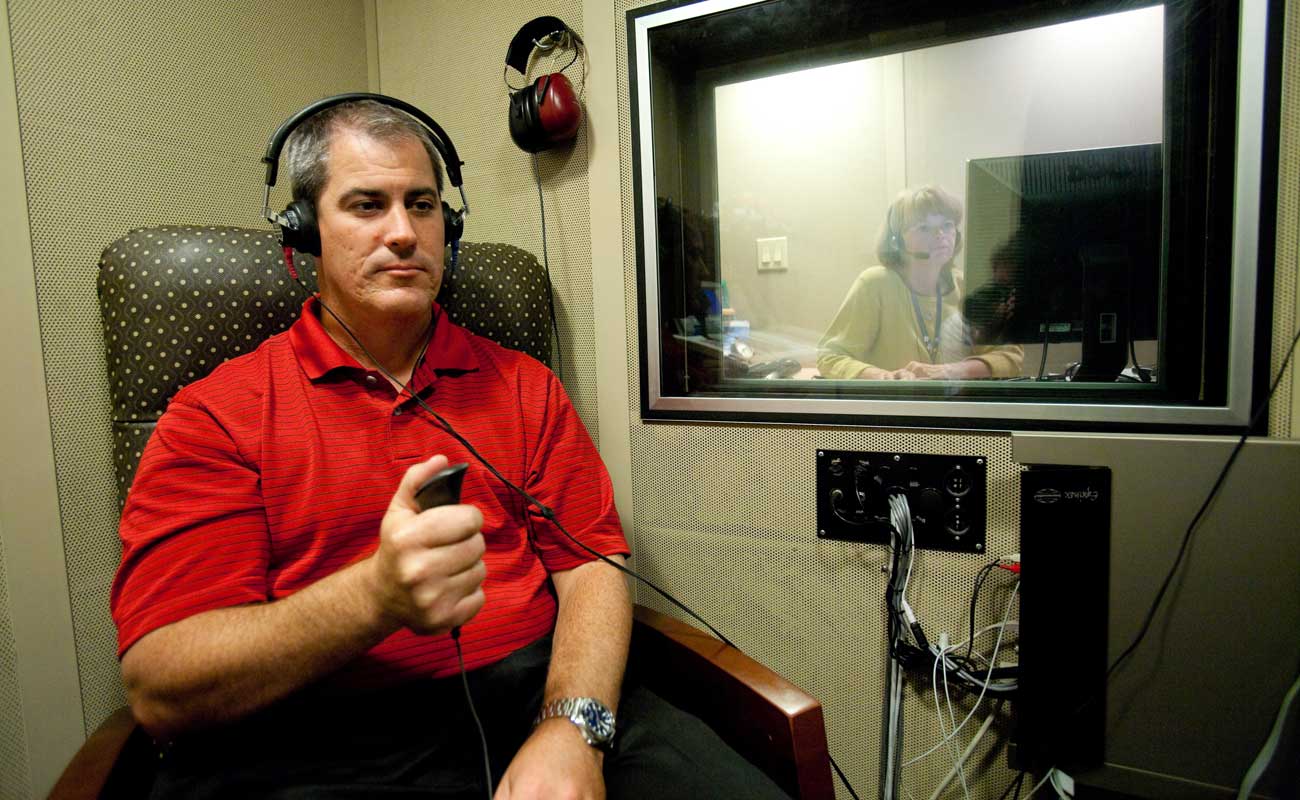 Treating a wide variety of hearing and balance disorders
Scripps offers numerous audiology programs and services to meet the needs of adults, children and infants with hearing and vestibular (balance) disorders.
Through comprehensive hearing testing, evaluations and balance assessments, Scripps audiologists can establish whether patients hear within the normal range. They can also help determine the cause of hearing loss or vestibular abnormality and suggest a course of treatment from a wide variety of hearing aids and aural rehabilitation therapies.

Contact us to make an appointment or find a Scripps audiology program near you.
Scripps Health audiologists are certified by the American Speech-Language-Hearing Association (ASHA) and/or the American Academy of Audiology (AAA). They provide care at several Scripps hospitals and clinics throughout San Diego.
If you have a hearing disorder or condition that requires medical or surgical treatment, our audiologists work closely with a wide range of hearing specialists and other experts within the Scripps network and can refer you to a doctor for specialized care.
The audiologists at Scripps Health are dedicated to providing quality care for people with hearing impairment and vestibular (balance) disorders. Services vary by site and may include:
Comprehensive hearing test and evaluations for infants, children and adults
Vestibular (balance) testing using videonystagmography (VNG)
Central auditory processing evaluations
Repair BAHA devices (bone-anchored hearing aid)
Custom ear plugs and swim molds
Tinnitus consultations
Aural rehabilitation, including auditory training and lip reading (speech reading) lessons
Depending on the cause and extent of your hearing loss, treatment options vary but can include hearing aids, cochlear implants, medications or surgery. Read more about hearing loss treatment options available at Scripps.
Find audiology care near you
Contact us to make an appointment or find a Scripps audiology location near you. A referral may be needed before making an appointment. Check with your insurance company before you call.