Minimally invasive hernia repair in San Diego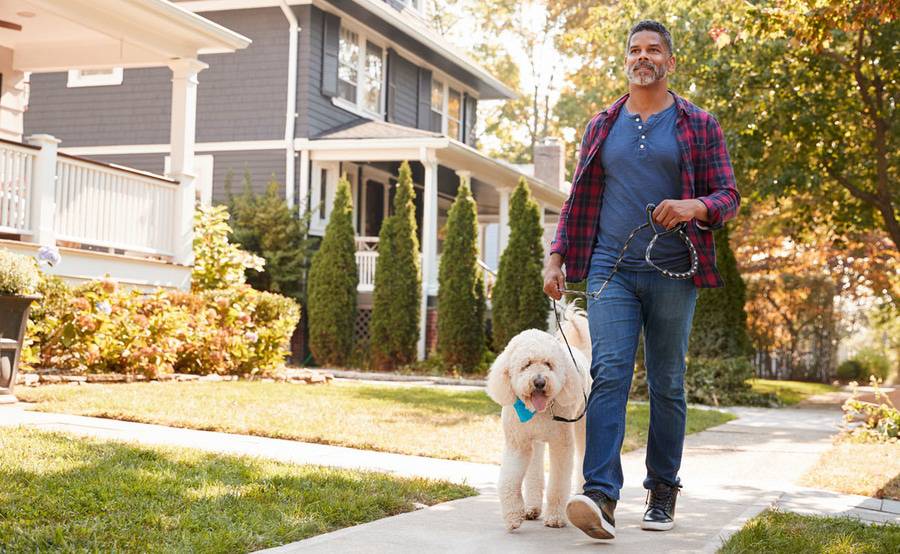 Minimally invasive hernia repair in San Diego
If your doctor has recommended you have hernia surgery, you'll find expert care and support at Scripps. Our surgeons offer several types of hernia repair, including minimally invasive options that may reduce pain and recovery time.
Before you have your hernia repaired, it's important to understand what to expect before, during and after your procedure. Learn more about hernias and your surgical treatment options.
Normally, your internal organs are firmly held in place by a layer of muscle or tissue. If one of your organs bulges through a tear or weak spot in that muscle or tissue, it's called a hernia. 
Hernias usually develop in the abdomen, but they can also occur in your groin or upper thigh. There are many types of hernias, including:
Inguinal hernias occur when part of your intestine pushes through a tear or weak spot in your lower abdominal wall (including the groin area)
Hiatal hernias develop when your stomach bulges through your diaphragm and up into your chest
Incisional (ventral) hernias occur in people who have previously had surgery in their abdominal area. Part of an organ may push through one of your surgical incisions. 
Hernias often start small. You may not have any symptoms except for a visible lump under your skin. But hernias can get larger. As they grow, they may cause pain, indigestion, heartburn, trouble swallowing and other problems. 
If left untreated, some hernias may cause serious complications. These include bowel obstruction, painful swelling or "strangulation" (restricted blood flow to your intestine that causes life-threatening tissue death or infection). 
Hernias cannot go away on their own. The only way to repair them is with surgery.
What hernia repair options does Scripps offer?
Scripps offers three types of hernia surgery. You and your doctor will discuss which procedure is best for you, based on the size and location of your hernia.
Open hernia surgery
Open hernia surgery is the traditional way to repair a hernia. Your surgeon makes a large cut (incision) on the part of your body where the hernia is located. 
Laparoscopic hernia surgery
Laparoscopic hernia repair is a minimally invasive procedure that uses several tiny incisions (instead of one large incision). He or she guides a thin, flexible tube mounted with a tiny camera, as well as special surgical tools, through these incisions. The camera allows your surgeon to see inside your body during surgery.
Robotic hernia surgery
Robotic hernia repair is nearly identical to laparoscopic surgery. However, during robotic surgery, your surgeon doesn't hold surgical instruments in his or her hands. Instead, the instruments are attached to robotic arms, which your surgeon controls from a nearby computer console. 
Not everyone is a candidate for minimally invasive surgery. Your doctor will help you understand which surgical options are best for you.
About robotic hernia repair
Hundreds of people across San Diego County have had robotic hernia repair at Scripps. Learn more about this minimally invasive alternative to open surgery.
What is robot-assisted hernia repair?
Scripps offers robot-assisted surgery to repair certain inguinal, hiatal and incisional hernias.
Generally, all types of minimally invasive surgery require fewer, or smaller, incisions. But robotic hernia repair is different from laparoscopic surgery. It uses robotic technology to increase precision and control, and to greatly magnify the hernia and surrounding muscles and tissue.
During robotic hernia repair, surgical instruments (and a tiny camera) are attached to robotic arms. These arms are controlled by a specially trained surgeon from a nearby computer console. 
As your surgeon moves his or her hand, wrist and fingers, the robotic arms perform the same movements in real time. Not only do the robotic arms mimic delicate movements, they can bend and rotate in ways a human hand cannot. This may make it easier to access hard-to-reach areas inside the body.
The computer console also displays a high-definition, close-up view of the surgical site. Throughout the procedure, your surgeon can see inside your body in three dimensions. This is another key difference – during laparoscopic hernia repair, surgeons only have a two-dimensional view of the surgical field.
During the procedure, your surgeon accesses your hernia through several tiny incisions in your lower abdomen. He or she will gently push the protruding organ back into place, then stitch the opening back together. Sometimes a patch of material called "surgical mesh" is sewn in, to help reinforce the weakened muscles or tissue.
Is robotic hernia repair covered by insurance?
It's important to check with your health plan before having any surgical procedure. Many, but not all, insurance companies cover robotic surgery (including robotic hernia repair).
Those that do cover robotic surgery often categorize it as "robot-assisted minimally invasive surgery." In most cases, if your plan covers minimally invasive surgery, it will also cover robot-assisted surgical procedures.
Benefits and risks of robotic hernia repair
Robotic hernia surgery may not be appropriate for all patients. Talk to your surgeon about all your treatment options, including the risks and benefits of each.
Robotic hernia repair may offer several benefits compared to open surgery. These include: 
Less blood loss (reducing the need for a blood transfusion)
Less pain (reducing the need for pain medication)
Reduced risk of complications, including surgical site infection
Smaller, less visible scars
Shorter hospital stay
Faster recovery
Like all surgery, robotic hernia repair also carries risks. These include:
Higher risk of the hernia recurring, compared to open surgery
Damage to nearby organs and tissue
Surgical site infection 
Complications from anesthesia
Equipment failure
Why choose Scripps for robotic hernia repair
If you're a candidate for minimally invasive hernia repair and prefer a robotic approach, you'll find unmatched expertise at Scripps.
When it comes to robotic surgery, our surgeons are some of the most experienced in San Diego. With more than a decade's experience using the da Vinci Surgical System, they've performed hundreds of robot-assisted hernia repairs.
Equally important, our surgeons are required to undergo continuous, highly specialized training in robot-assisted techniques. If you're planning to have robotic hernia surgery at Scripps, you can count on us to provide care that is both safe and effective.