Minimally invasive hysterectomy in San Diego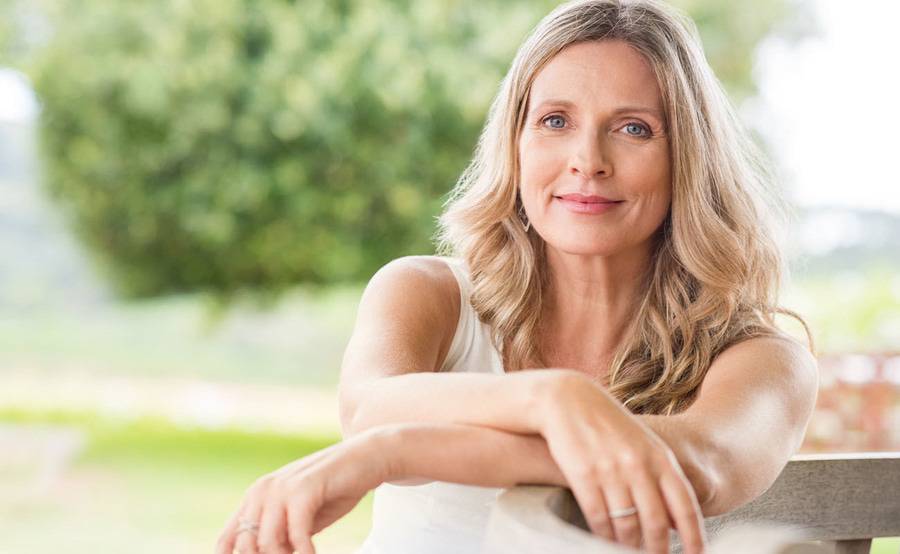 Minimally invasive hysterectomy in San Diego
If you need a hysterectomy, you're not alone. Studies show that by age 60, more than one-third of women in the US will have had a hysterectomy.
It's normal to have concerns when you're facing surgery. But you can also feel confident knowing hysterectomy procedures are safer and less invasive than ever before. Scripps surgeons perform many hysterectomies every year. Whenever possible we use the latest minimally invasive techniques, including robot-assisted hysterectomy.
About hysterectomy surgery
Before you have a hysterectomy, it's important to understand what to expect before, during and after your procedure. Learn more about hysterectomy, including why it's performed and what types are available.
Hysterectomy is the medical term for surgery to remove a woman's uterus. Depending on your medical need, your surgeon may also remove some reproductive organs near your uterus. Types of hysterectomy include:
Partial hysterectomy, which removes the uterus, but leaves your cervix in place
Total hysterectomy, which removes the entire uterus and cervix
Hysterectomy with salpingo-oophorectomy, which removes the uterus, cervix, and one or both of your ovaries and fallopian tubes
Radical hysterectomy, which removes the uterus, cervix, both ovaries, both fallopian tubes and, if necessary, the upper portion of your vagina and nearby lymph nodes
No matter what type of hysterectomy you have, you will no longer have a monthly period. And once your uterus is removed, you cannot get pregnant or carry a child. If you want to have biological children, talk to your doctor before your hysterectomy. He or she can refer you to a Scripps fertility specialist. You may be able to extract some of your eggs and store them for later use. Learn more about infertility and reproductive care at Scripps.
A hysterectomy causes menopause only when the ovaries are also removed.
Why do some women need a hysterectomy?
Hysterectomy is a treatment option for many women's health conditions. These include:
Uterine fibroids
Endometriosis
Uterine prolapse
Abnormal vaginal bleeding
In many cases, hysterectomy is one of several treatment options. You and your doctor should discuss which treatments are appropriate for you, including medications or other types of surgery.
What hysterectomy surgery options does Scripps offer?
Scripps offers the full range of hysterectomy procedures, including the latest minimally invasive techniques that may reduce pain and recovery time. These include: 
Abdominal hysterectomy, which removes your uterus through a large cut (incision) in your lower abdomen. This incision may be vertical or horizontal, depending on the type of hysterectomy you're having. 
Vaginal hysterectomy, which removes your uterus through an incision in your vagina.
Laparoscopic hysterectomy, which is a minimally invasive procedure that uses several tiny incisions (instead of one large incision). Your surgeon guides a thin, flexible tube mounted with a tiny camera through these incisions, so he or she can see inside your abdomen. The uterus is then removed through your vagina or one of the abdominal incisions.
Robotic hysterectomy is nearly identical to laparoscopic hysterectomy. However, during robotic surgery, your surgeon doesn't hold surgical instruments in his or her hands. Instead, the instruments are attached to robotic arms, which your surgeon controls from a nearby computer console. 
Single-site robotic hysterectomy, which allows your surgeon to remove your uterus through a single, tiny incision hidden in your navel. 
Not everyone is a candidate for minimally invasive surgery. Your doctor will help you understand which surgical options are best for you.
About robotic hysterectomy
A robotic hysterectomy is a type of robotic gynecologic surgery. Many women across San Diego County have had robotic hysterectomy at Scripps. Learn more about this minimally invasive alternative to traditional abdominal hysterectomy.
What is a robot-assisted hysterectomy?
All minimally invasive surgical procedures require fewer, or smaller, incisions. But robotic hysterectomy is different from laparoscopic hysterectomy. It uses robotic technology to increase precision and control.
During robotic hysterectomy, surgical instruments (and a tiny camera) are attached to robotic arms. These arms are controlled by a specially trained surgeon from a nearby computer console. 
As your surgeon moves his or her hand, wrist and fingers, the robotic arms perform the same movements in real time. Not only do the robotic arms mimic delicate movements, they can bend and rotate in ways a human hand cannot.
The computer console also displays a high-definition, close-up view of the surgical site. Throughout the procedure, your surgeon can see inside your body in three dimensions. This is another key difference – during laparoscopic hysterectomy, surgeons only have a two-dimensional view of the surgical field.
Depending on the type of robotic hysterectomy you're having, your surgeon may remove your uterus (and other organs, if necessary) through your vagina, an abdominal incision or your belly button.
How long does it take to recover from robotic hysterectomy?
In most cases, women who have a robot-assisted hysterectomy can return home the day after surgery. You may be able to resume normal activity within two to three weeks. 
In comparison, women who have a traditional abdominal hysterectomy may need to stay in the hospital for several days following their procedure. And recovery can take six to eight weeks. 
Everyone recovers differently following surgery. Your recovery time will depend on several factors, including your age, overall health and the type of hysterectomy you had.
Is robotic hysterectomy covered by insurance?
It's important to check with your health plan before having any surgical procedure. Many, but not all, insurance companies cover robotic surgery (including robotic hysterectomy). Those that cover robotic surgery often categorize it as "robot-assisted minimally invasive surgery." In most cases, if your plan covers minimally invasive surgery, it will also cover robot-assisted surgical procedures.
Benefits and risks of robotic hysterectomy
Robotic hysterectomy surgery may not be appropriate for all patients. Talk to your surgeon about all your treatment options, including the risks and benefits of each.
Like other minimally invasive procedures, robotic hysterectomy may offer several benefits. These include: 
Less blood loss (reducing the need for a blood transfusion)
Less pain (reducing the need for pain medication)
Reduced risk of complications, including surgical site infection
Smaller, less visible scars
Shorter hospital stay
Faster recovery
Like all surgery, robotic hysterectomy also carries risks. These include:
Damage to nearby organs and tissue, including the urinary tract or bowel
Long-term urinary problems, such as frequent urination or bladder leakage
Vaginal shortening, or scar tissue in the vagina
Early introduction of menopause, even if your ovaries weren't removed
Excessive bleeding
Surgical site infection 
Complications from anesthesia
Equipment failure
Why choose Scripps for robotic hysterectomy
If you're a candidate for minimally invasive hysterectomy and prefer a robotic approach, you'll find the ideal combination of experience and expertise at Scripps.
Our specially trained surgeons have performed minimally invasive robotic surgery in San Diego for more than a decade, and are required to undergo continuous education in robot-assisted techniques.
Scripps surgeons use the latest surgical methods — including single-site robotic hysterectomy. This procedure allows your surgeon to remove your uterus through a single incision in your belly button. The hidden incision is so small, most women heal without any visible scar. 
If you're planning to have robotic hysterectomy surgery at Scripps, you can count on us to provide care that is both safe and effective. To learn more about the Scripps Minimally Invasive Robotic Surgery Program, watch a video with director Carol Salem, MD, and see our FAQs.