Minimally invasive fibroid surgery in San Diego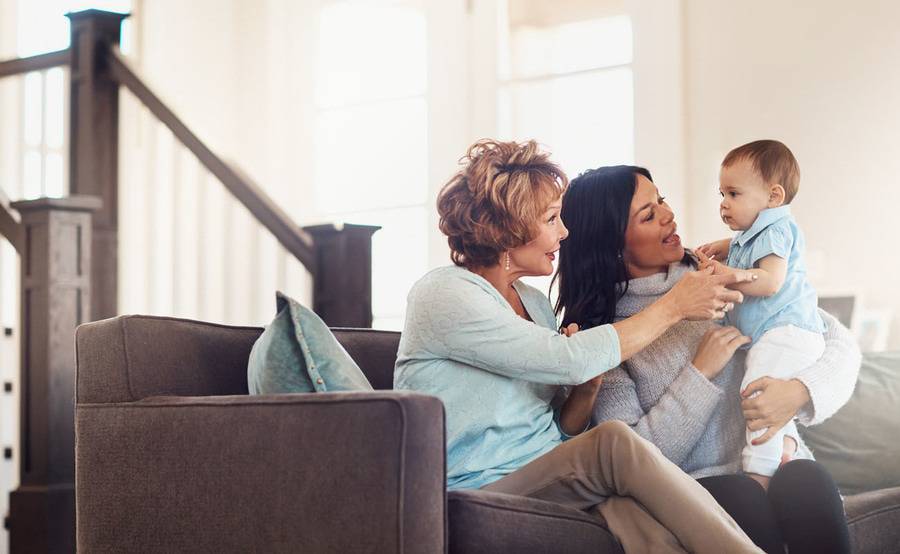 Minimally invasive fibroid surgery in San Diego
If you're considering myomectomy to treat your uterine fibroids, you'll find expert care and support at Scripps. Our gynecologic surgeons offer several types of myomectomy surgery, including minimally invasive options that may reduce pain and recovery time.
Before you have surgery, it's important to understand what to expect before, during and after your procedure. Learn more about myomectomy, including why it's performed and what types are available.
Treatment for uterine fibroids
Myomectomy is the medical term for surgery to remove uterine fibroids (also known as leiomyomas).
Uterine fibroids are noncancerous growths that develop in your uterus, often during your childbearing years. They can be as small as a grain of sand or as large as a softball. Women with tiny (or few) fibroids may not have any symptoms. But fibroids that are large in size or number can be debilitating. Symptoms may include:
Very heavy menstrual bleeding
Periods that last longer than a week, or bleeding between periods
Abnormal pelvic pain or pressure
Frequent urination
Difficulty emptying your bladder
Fertility issues
Myomectomy surgery can relieve your symptoms and, in some cases, improve fertility. During the procedure, your surgeon will remove visible fibroids but leave the uterus intact. This means you can still get pregnant and carry children.
What myomectomy surgery options does Scripps offer?
Scripps offers several types of myomectomy. You and your doctor will discuss which procedure is best for you, based on the size, number and location of your fibroids.
Abdominal myomectomy, or laparotomy, is considered "open" surgery. It is often used to treat women whose fibroids are large, abundant or deeply embedded in the uterus. During abdominal myomectomy, your surgeon accesses your uterus through a large cut (incision) in your abdomen. This incision may be horizontal or vertical.
Hysteroscopic myomectomy is used only for fibroids that bulge into your uterine cavity (submucosal fibroids). During the procedure, your surgeon accesses your uterus – and removes your fibroids – through your cervix and vagina.
Laparoscopic myomectomy is a minimally invasive procedure that uses several tiny incisions (instead of one large incision). Your surgeon guides a thin, flexible tube mounted with a tiny camera through these incisions, so he or she can see inside your abdomen.
Fibroids may be cut into small pieces and removed through one of the small incisions. Or, your surgeon may enlarge one of the incisions so it's just big enough for a fibroid to pass through. Laparoscopic myomectomy is generally reserved for women with small (or few) fibroids.
Robotic myomectomy is a type of robotic gynecologic surgery. However, during robotic surgery, your surgeon doesn't hold surgical instruments in his or her hands. Instead, the instruments are attached to robotic arms, which your surgeon controls from a nearby computer console.
Many women across San Diego County have had robotic myomectomy at Scripps. Learn more about this minimally invasive alternative to open surgery.
What is a robot-assisted myomectomy?
Generally, all types of minimally invasive surgery require fewer, or smaller, incisions. But robotic myomectomy is different from laparoscopic myomectomy. It uses robotic technology to increase precision and control, and to magnify small fibroids and surrounding uterine tissue.
During robotic myomectomy, miniature surgical instruments (and a tiny camera) are attached to robotic arms. These arms are controlled by a specially trained surgeon from a nearby computer console. 
As your surgeon moves his or her hand, wrist and fingers, the robotic arms perform the same movements in real time. Not only do the robotic arms mimic delicate movements, they can bend and rotate in ways a human hand cannot. 
The computer console also displays a high-definition, close-up view of the surgical site. Throughout the procedure, your surgeon can see inside your body in three dimensions. This is another key difference – during laparoscopic myomectomy, surgeons only have a two-dimensional view of the surgical field. 
During the procedure, your surgeon will access your uterus through several small incisions in your abdomen. He or she will carefully remove your fibroids from the uterine wall, then cut them into small pieces. These pieces will be pulled out through one of the incisions in your abdomen. Finally, your surgeon will stitch your uterus back together.
How long does it take to recover from robotic myomectomy?
In most cases, women who have robotic myomectomy can return home the day of, or the day after, their surgery. You may be able to resume normal activity within four weeks. 
In comparison, women who have an abdominal myomectomy usually stay in the hospital for one or two nights following their procedure. And recovery can take six to eight weeks. 
Everyone recovers differently following surgery. Your recovery time will depend on several factors, including your age, overall health and the type of myomectomy you had.
Is robotic myomectomy covered by insurance?
It's important to check with your health plan before having any surgical procedure. Many, but not all, insurance companies cover robotic surgery (including robotic myomectomy).
Those that do cover robotic surgery often categorize it as "robot-assisted minimally invasive surgery." In most cases, if your plan covers minimally invasive surgery, it will also cover robot-assisted surgical procedures.
Benefits and risks of robotic myomectomy
Robotic myomectomy surgery may not be appropriate for all patients. Talk to your surgeon about all your treatment options, including the risks and benefits of each.
Robotic myomectomy may offer several benefits compared to "open" abdominal myomectomy. These include: 
Reduced risk of complications, including surgical site infection
Less pain (reducing the need for pain medication)
Smaller, less visible scars
Shorter hospital stay
Faster recovery
Like all surgery, robotic myomectomy also carries risks. These include:
Excessive blood loss (due to low blood counts caused by heavy menstrual bleeding)
Chance of breaking and spreading a cancerous tumor (Although rare, a cancerous tumor could be mistaken for a fibroid. If it's removed from the uterine wall and cut into pieces, the cancer may spread.)
Damage to nearby organs and tissue, including the bladder or bowel
Future pregnancy complications
Surgical site infection 
Complications from anesthesia
Equipment failure
It's important to note that fibroids can return, especially if you haven't reached menopause. Hysterectomy, or surgery to remove your uterus, is the only surgery that can permanently treat uterine fibroids. However, women who have a hysterectomy can no longer get pregnant or carry children.
Why choose Scripps for robotic myomectomy
If you're a candidate for minimally invasive myomectomy and prefer a robotic approach, you'll find the ideal combination of experience and expertise at Scripps.
Our specially trained surgeons have performed minimally invasive robotic surgery in San Diego for more than a decade, and are required to undergo continuous education in robot-assisted techniques. We use the da Vinci Surgical System – the most established and widely studied robot-assisted surgical system on the market. 
Equally important, our surgeons are required to undergo continuous, highly specialized training in robot-assisted techniques. If you're planning to have robotic myomectomy surgery at Scripps, you can count on us to provide care that is both safe and effective.