Scripps Collaborative for Health Equity
Focusing on research, access and community programs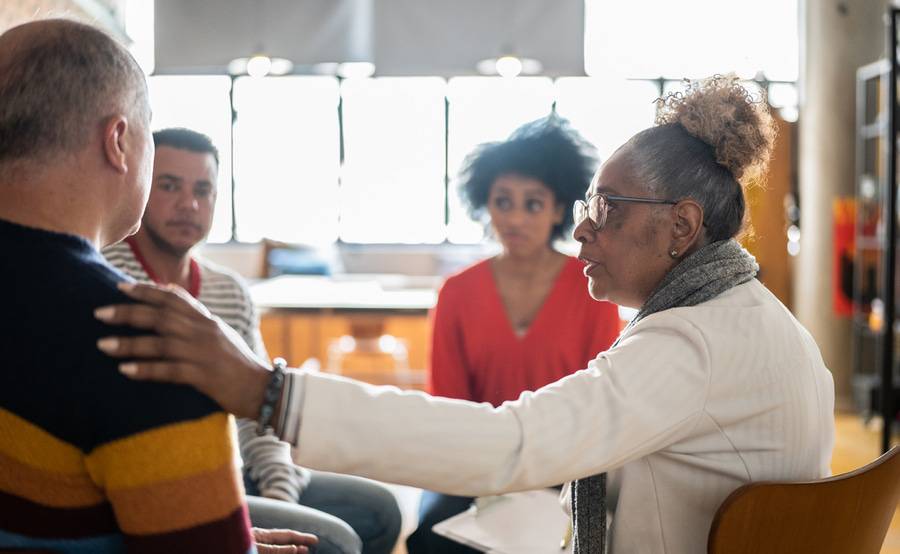 Focusing on research, access and community programs
As one of the largest healthcare networks in Southern California, Scripps Health is committed to fostering multicultural diversity and promoting health equity as both a provider and an employer. Health equity is important because it allows everyone the opportunity to be as healthy as possible regardless of race, ethnicity, age, gender, location, socioeconomic status or other demographic factors. 
The Scripps Collaborative for Health Equity is one initiative among our regional and local efforts that seeks to fulfill this commitment. It is designed to promote equity in healthcare through initiatives and key programs that are focused on workforce diversity, inclusion in research, and access to high-quality, culturally competent healthcare for patients from all backgrounds. 
The Scripps Collaborative for Health Equity is dedicated to establishing excellence in community health equity and its outcomes in our vulnerable populations through three strategic priorities: 
1. Focus and expand research efforts on healthcare disparities
2. Improve access to culturally appropriate healthcare resources
3. Expand community interventions and programs for multicultural populations
Focus and expand research efforts on healthcare disparities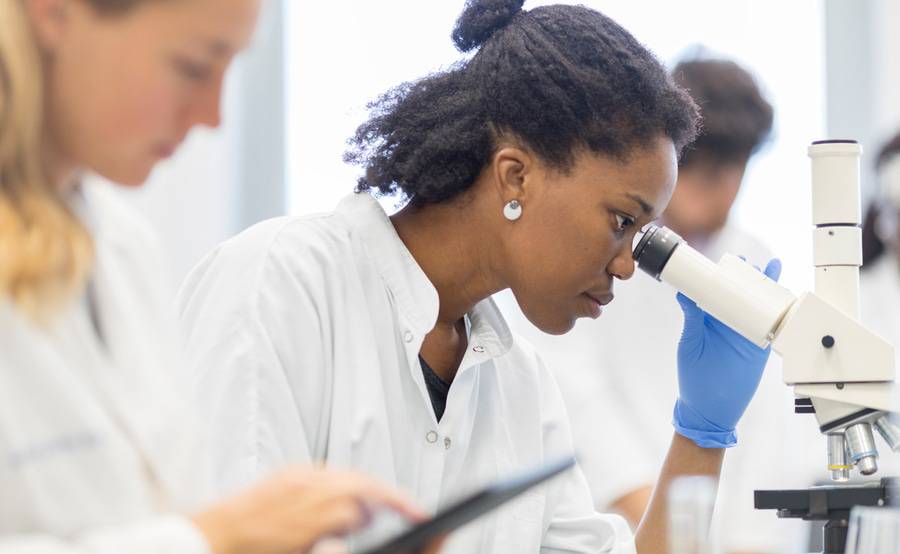 Focus and expand research efforts on healthcare disparities
The collaborative is committed to studying diversity and inclusion in healthcare and identifying improvements to promote community health equity through the following initiatives:
Establish an annual $75,000 peer-reviewed research grant to address disparity in healthcare delivery systems
Host an annual symposium on health disparities research for Scripps researchers and providers 
Establish a healthcare disparities research program to provide resources for disparities researchers and trainees
Explore potential partnerships with similar organizations
Improve access to culturally appropriate healthcare resources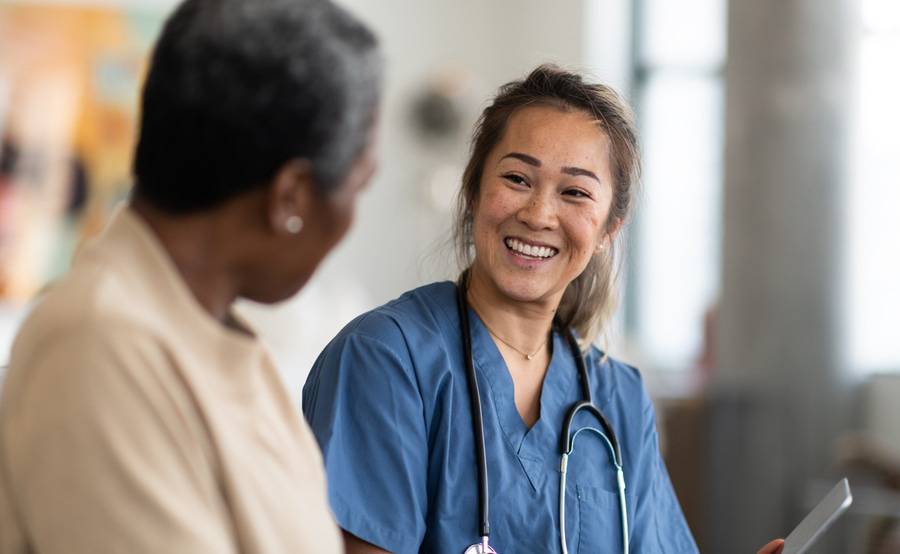 Improve access to culturally appropriate healthcare resources
Through the following approach, we strive to promote health equity programs and policies that include diversity and inclusion in the workplace, in our healthcare facilities and throughout the community:
Recruit and retain a diverse community of physicians and staff
Develop culturally and linguistically appropriate healthcare resources and programs for underserved and minority populations  
Support patients with accessing culturally linguistic and appropriate services after they leave our care
Expand community interventions and programs for multicultural populations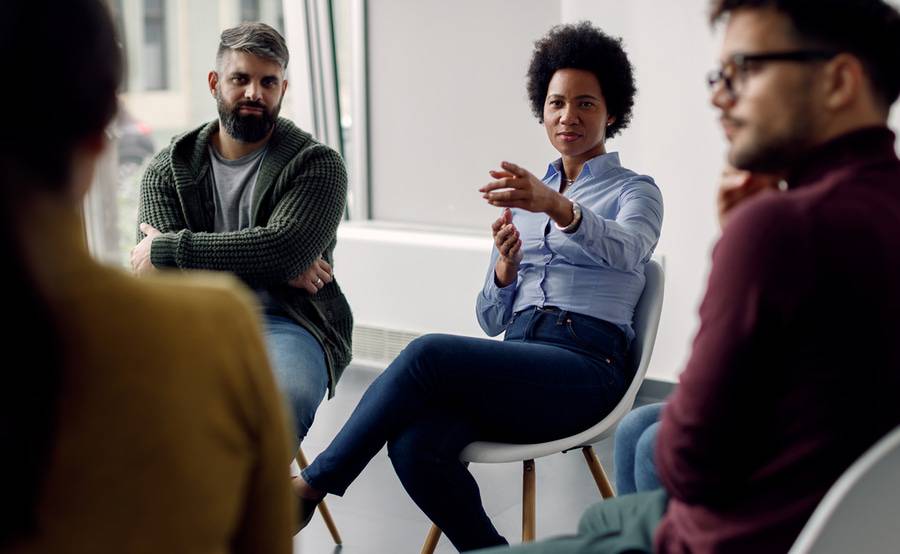 Expand community interventions and programs for multicultural populations
With a focus on achieving community health equity, the collaborative utilizes the following strategies to establish resources founded on diversity and inclusion for all:
Develop and expand culturally tailored community programs on cancer and cardiovascular health 
Enhance youth programs focused on building a pipeline of diverse students pursuing health careers 
Develop an undergraduate pipeline program for transition into medical school
Scripps Collaborative for Health Equity Steering Committee
Director: Juan Tovar, MD
Co-Director: Kendra Brandstein, Director, Community Benefit Services
Steering Committee members
Anette Blatt, Director, Community Benefits
Nathaniel Brown, Director, Clinical Performance Analytics
Melissa Campos, MD, Assistant Director, Family Medicine
Elisa Quiroz, MD, Scholar
Emily San Diego, Research Assistant
Porscha Smith, Administrative Coordinator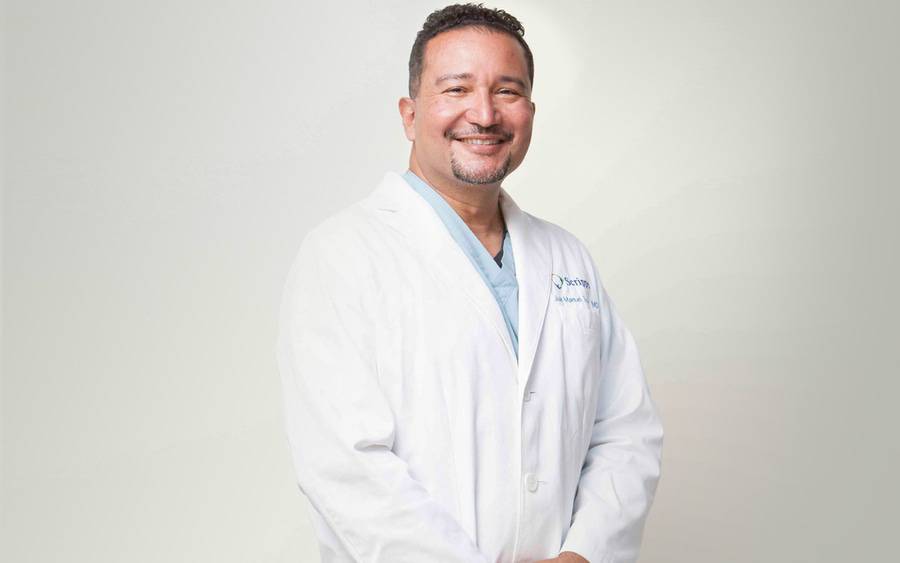 "Addressing disparities and working to achieve equity in healthcare means more effective and efficient care for everyone. Healthier individuals create healthier communities, and healthier communities require less medical care."
– Juan Tovar, MD, Scripps Collaborative for Health Equity Director and Emergency Medicine Physician
Scripps Collaborative for Health Equity programs
In San Diego, there are limited healthcare resources to meet the unique cultural and linguistic needs of the diverse local populations. As one of the largest healthcare networks in the region, Scripps Health is committed to fostering multicultural diversity as both an employer and a provider.
As more researchers focus on precision medicine, it is vital to ensure that the research studies and populations reflect true population diversity. The Scripps Health Collaborative for Health Equity has dedicated funding to support projects that address the causes and propose interventions to end healthcare disparities in underserved populations.
The 2022 research grant awardees include:
Nathaniel Brown - Development of the Health Equity Information Center: A Scripps Data and Analytics System to Foster Meaningful Improvements in Regional Health Equity
This project will develop the Health Equity Information Center (HEIC). This system will serve as a clearinghouse for the collective knowledge of Scripps Health regional and local efforts to address health equity. Research within the system will help identify and highlight areas of need and opportunity, with an overall initiative that will serve as an overall enterprise asset in joining together disparate solutions to the holistic problems affecting Scripps patients in their communities beyond the walls of Scripps health systems. HEIC will be a collection of the latest data, original analytics research, and business intelligence information hosted within the Scripps Intranet. It will serve as a source of truth for equity-focused metrics, including developing a Scripps Health Equity Progress Report and a proposed yearly report on key performance indicators for how Scripps is addressing internal and external health equity in the community. The HEIC will leverage the best data and analytics tools available to the Enterprise Analytics Hub.
Juan Carlos Lozano - Integration of Home Visits in Vulnerable Communities: Impact of bedside outpatient care on hemoglobin A1C and diabetes management in a multicultural patient population
 This project will assess longitudinal home visits as an effective and sustainable option for longitudinal primary and diabetes care in the pursuit of health equity for vulnerable cardiometabolic populations by evaluating improvements in diabetes disease markers, medication adherence, and improvement in qualitative factors, including patients' understanding of nutrition, blood glucose monitoring, and satisfaction of care. The project will focus on diabetes preventative care through the intervention of home visits to incorporate complete primary care, diabetes management, and nutritional education.
Arienne Malekmadani - Understanding Disparities in Substance Screening: A closer look at how racial bias affects screening for substance use in labor and delivery
This project will examine Scripps's urine drug screening (UDS) protocol and practices to help reduce racial and socioeconomic bias and mitigate the downstream effects of the screening process. This project will benefit pregnant patients in Labor & Delivery, improve maternal and child health outcomes and help promote health equity at Scripps: by identifying the demographics of those who are being screened with UDS in labor & delivery; reviewing the current policy, workflow, and practices for obtaining UDS; and provide interdisciplinary education regarding the appropriate use and potential harms of UDS. Outcomes of this project will be shared, encouraging other institutions to review their drug screening practices in Labor & Delivery and change policies that disproportionately negatively affect Black and Brown patients. 
Christina Mansour - Healthcare Disparities in Cardiovascular Disease amongst Women: Chest pain and Acute Coronary Syndrome
At Scripps Mercy Hospital, the patient population includes a wide range of ethnicities and socioeconomic statuses. This project will initially retrospectively identify patients who presented with acute coronary syndrome (ACS) by looking at the admission and discharge diagnostic codes for chest pain, dyspnea, NSTEMI, and STEMI. This project will analyze additional symptoms that women presented with as well as management and treatment compared to men. This project will not only close the gap in healthcare sex disparity in cardiovascular health but also provide culturally competent care sensitive to other social determinants of health to promote health equity.   
Natalia Orendain - Role of Allostatic Load in Risk Factors and Outcomes of Takotsubo Cardiomyopathy
This project will experimentally demonstrate that allostatic load shows a dose-response relationship with key clinical outcomes of takotsubo cardiomyopathy. The relationship between the following outcomes: number of complications, number of readmissions, length of hospital stays, and time of mortality (when applicable) and key sociodemographic, cardiometabolic, and allostatic load features will be examined. Additionally, this project will invite all individuals with a diagnosis of takotsubo cardiomyopathy to participate in a stress sub-study utilizing validated psychometric tools to retrospectively capture allostatic load. Through statistical analyses of sociodemographic, cardiometabolic, and allostatic load data, a takotsubo cardiomyopathy outcomes risk score calculation will be derived. 
Danika Scott - Identifying racial and ethnic disparities within the provision and utilization of genetic counseling and testing among women with breast cancer at high genetic risk
The project will define any racial or ethical disparities that exist within the provision and uptake of genetic counseling and testing (GCT) at the Scripps MD Anderson Cancer Center. Breast cancer patients eligible for GCT will be identified, and demographics will be compared to define any racial or ethnic disparities. It will be noted whether or not any difference identified changed over time, particularly before and after the COVID-19 pandemic. This project hopes to define any racial or ethnic disparity regarding those offered and who undergo genetic counseling and testing among breast cancer patients at high genetic risk. Future projects will work to address these disparities and equitably provide GCT and precision oncology to our diverse patient population.  
Camp Scripps
Designed to introduce youth to health careers, this three-week camp experience educates participants about the roles and responsibilities of healthcare professionals in various medical fields. Scripps Family Medicine residents provide a variety of opportunities for participants, such as hands-on activities with health professionals, tours of hospital departments, and presentations on specific health careers and issues. 
HCOP Camp Scripps
This six-week camp exposes high school sophomores and juniors to health careers and fosters leadership skills and college preparedness. Weekly themes include Primary Care, Health and Wellness, Public Health, Disease and Prevention, Leaders of Tomorrow and College Readiness. Activities include opportunities for hands-on interactions with health professionals, mentoring and clinical shadowing, tours of hospitals and community health clinics, and theme-related workshops. The camp is a collaborative effort with Scripps Family Medicine Residency Program in partnership with UCSD School of Medicine.
Mentoring Program
Designed to help high school students set a course for a successful healthcare career, the program pairs participants with various health and social service professionals for hourly sessions twice weekly for five weeks in the hospital setting. Students experience a variety of roles and responsibilities in various departments and learn first-hand about various career paths. Family Medicine residents are mentors for this program and meet with students weekly. Students also shadow residents during rounds and throughout the experience. 
Health Profession Overview 101
Family Medicine residents help pique student interest in pursuing a healthcare career by exposing them to 80 or more health professions and tours of hospital departments. 
Health Professionals in the Classroom
Healthcare professionals — such as medical residents, dietitians, nurses and doctors — enlighten students on health care careers and health-related topics. Interactive sessions include Nursing 101, Doc 101, Health and Nutrition, Stroke Prevention, Breast Health, Teen Pregnancy, Substance Abuse, STDs, Health Professions 101 and Mental Health Issues that Impact High School Students. Students receive health career resources that include information on education requirements, scholarships and financing for college. 
Surgery Viewing
Students have an opportunity to observe such elective surgeries as total knee and hip replacements, interact with the surgeons and other operating room staff members and ask on-the-spot questions during the surgery. 
School-Based Clinics
Two health clinics established at Palomar and Southwest High School allow medical residents to gain additional skills in adolescent medicine and for youth to gain the knowledge, attitudes and skills necessary to pursue health careers. At the clinics — designed by students, Family Medicine residents and faculty based on youth needs assessment surveys — residents and students interact twice per week.
5210 Wellness Message
The message is to promote a Healthy Lifestyle (5 Servings of Fruits and Vegetables, 2 Hours or less of Screen Time, 1 Hour of Physical Activity and 0 Sugary Drinks per day). This five-session series is designed to increase knowledge and behaviors regarding a healthy lifestyle and includes hands-on activities and demonstrations.