Leadership Lessons from the Global Stage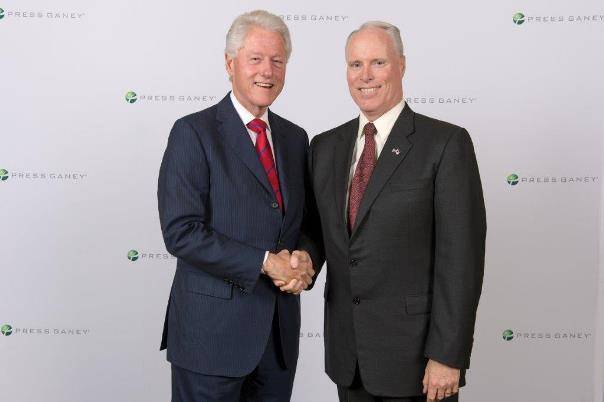 I was in Orlando earlier this week at Press Ganey's annual National Client Conference where I briefly met former President Bill Clinton just before he delivered the event's opening keynote.
After our short exchange, he signed a copy of his book, "Back to Work," for me, and I gave him an autographed copy of my new release, "The Front-line Leader."
The encounter got me thinking about the common bonds that connect leaders of all types.
Obviously, the ex-president operates in rarefied air, but some of the principles he employs are as basic and universal as the love of freedom and self-determination.
"I believe lasting positive results are more likely to occur when leaders practice inclusion and cooperation rather than authoritarian unilateralism," Clinton said in a Fortune magazine article earlier this year.
I couldn't agree more.
Here at Scripps Health, we've spent more than a decade creating mechanisms that bring people together from all levels of our organization to analyze problems and design and implement solutions.
Communication is key to creating the trust and transparency that builds those relationships, resulting in better decisions by leaders and deeper levels of commitment from front-line employees. And it just makes sense to pair the vision of leaders with the practical, real-world experiences of customer-facing workers.
Look for opportunities to teach and build understanding of the issues your organization is facing. Filling that information gap will help employees at all levels understand the "why" behind your strategy and decisions.