Learn more about patient transfers to Scripps Health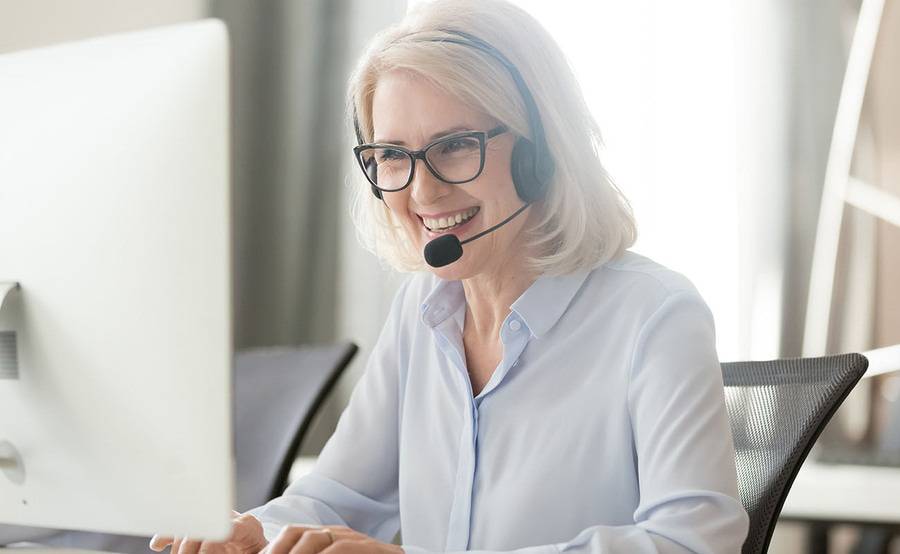 Learn more about patient transfers to Scripps Health
The Scripps Central Transfer Center is open 24/7 to coordinate patient transfers to a Scripps Health hospital. Simply call to connect with a transfer center coordinator to begin the process of transferring a patient between hospitals.
Our Scripps hospital transfer center ensures a single point of access for patients in need of urgent or emergent care. The Scripps Central Transfer Center helps patients who come from other hospitals with a wide range of conditions and provides various procedures and treatments within a caring environment.
How health care professionals can request a patient transfer
How health care professionals can request a patient transfer
Scripps Health is committed to a transfer process that abides by best practices for all requested transfers and will be coordinated by the Scripps Central Transfer Center. Note the policies and operations for inpatient transfer requests to our San Diego hospital transfer center rely on gathering important patient information via our hospital transfer form.
Select the button below to download the patient transfer request form and get started. Once you've completed the form, please fax it to 858-678-6456. If additional assistance is needed, you may call the Scripps Central Transfer Center directly at 858-678-6205. If you need specialized care to transfer a patient, you may need to download additional forms that we've provided.
* The Scripps Central Transfer Center can only accept calls and other communication for patient transfers from inpatient case managers, medical doctors, registered nurses, insurance case managers and other health care professionals. Patients and their family members who want to request a transfer to Scripps may do so through their doctor or assigned case manager.
Scripps specialties for patient transfers
Scripps specialties for patient transfers
The Scripps Central Transfer Center specializes in the following transfer requests:
Level 1 and 2 trauma centers
Scripps Cancer Center
Organ transplant: Bone marrow, kidney and liver
High-risk cardiology: Heart failure, ECMO, TAVR, LVAD
Neurointerventional services
Stroke care
Our comprehensive list of specialties includes extracorporeal membrane oxygenation (ECMO). This is a treatment in which blood is oxygenated and waste is removed before being pumped back into the bloodstream. Scripps cardiac experts have successfully used ECMO as a short-term option for patients with massive heart attacks, or those who experience a sudden significant decrease in heart function and may suffer end-organ damage if not treated immediately. Scripps Health has also used ECMO in the treatment of COVID-19.
Support for high acuity transports
Scripps Health Critical Care Transport Team serves San Diego's most critically ill patients with their specialized adult transport team. This 24/7 team is comprised of Scripps critical care nurses and respiratory therapists that utilize state-of-the-art equipment that is capable of advanced modalities used in the inpatient setting, creating a mobile ICU to support the most critically ill patients.
The team's expertise in mechanical circulatory support (MCS) is vast, allowing them to manage patients on intra-aortic balloon pumps, Impella, Tandem Heart and extracorporeal membrane oxygenation (ECMO) in transport. In addition to MCS, the team is skilled in supporting patients with profound cardiac or respiratory failure on inhaled vasodilators who have been referred for ECMO. There is currently no other team utilizing nurses with this level of critical care training and expertise in San Diego.
International patient transfers
International patient transfers
The Scripps Central Transfer Center also accepts international transfers. International patients can expect the same excellent care we provide to all our patients as a leading San Diego health care and hospital system: 
Assist hospitalized patients requesting transfer to Scripps for care
Help determine which Scripps facility is right for them
Arrange physician admittance to one of our four hospital emergency departments
Assist with insurance verification and self-pay options
Communicate with the transport company of the family's/patient's choice
Note that the family/patient must arrange their transport to the US and must contact their insurance company for authorization for admission to Scripps for care. If the family/patient decides to pay in cash, the Scripps Central Transfer Center will assist with obtaining a preliminary estimate and deposit for admission.